Better access to the huge Indian market important focus for New Zealand in Regional Comprehensive Economic Partnership negotiations with dairy exports an important part of the equation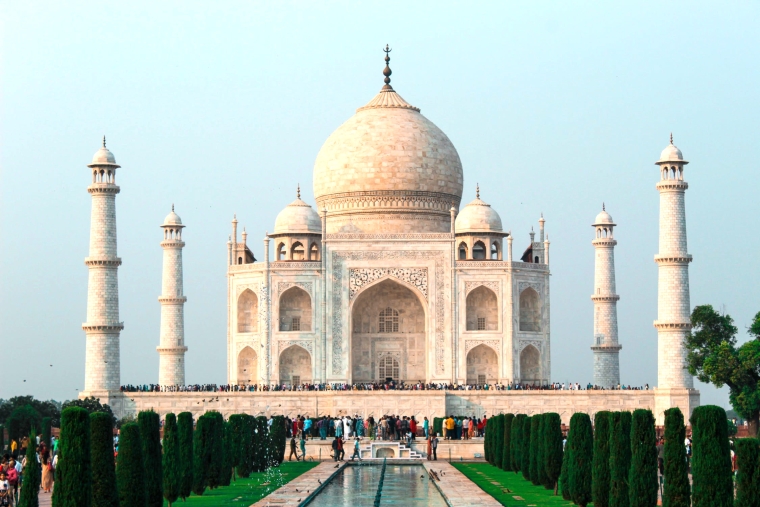 Gaining free market access to India remains a key goal behind New Zealand's involvement in the Regional Comprehensive Economic Partnership (RCEP) trade agreement negotiations. 
But the Minister of State for Trade and Export Growth Damien O'Connor is more than aware that finalising an agreement will be a major challenge.
The RCEP involves the 10 member states of ASEAN—Brunei-Darussalam, Cambodia, Indonesia, Laos, Malaysia, Myanmar, the Philippines, Singapore, Thailand and Vietnam, plus six countries which ASEAN has free trade agreements with - Australia, China, India, Japan, South Korea, and New Zealand.
The nations involved have a total GDP of around US$27 trillion, or 32% of global GDP. Something the Ministry of Foreign Affairs and Trade (MFAT) is cognisant of:
"This agreement has the potential to increase business across the board in New Zealand. It's a comprehensive agreement, covering trade in goods, trade in services, investment, economic and technical cooperation, intellectual property, competition, e-commerce (digital trade), government procurement, dispute settlement/legal and institutional issues."
O'Connor announced last Friday that he was heading to Thailand to attend the final RCEP ministerial meeting. 
"The RCEP Agreement would anchor New Zealand in a regional agreement that covers 16 countries, almost half the world's population and markets that take more than half our total exports. It could also provide us a free trade relationship with India, a fast-growing economy with a GDP of more than $2.6 trillion in 2018," O'Connor said in a press release.
Stalled progress
But despite his optimism last weekend's negotiations failed to deliver a final agreement. The leaders were hoping to finalise details relating to investment, e-commerce and rules of origin and trade remedies. But some overseas officials blamed India's stonewalling for the lack of progress.
MFAT has previously stated that New Zealand already has Free Trade Agreements (FTAs) with almost all of the countries involved in RCEP. But the deal would help to create new free trade relationships with countries like India. And the fact the country is on track to become the world's third largest economy in the next 10 years and in 2018 accounted for approximately 3% of global GDP means India is fast becoming major economic power.
Past attempts 
Calls for an FTA between the two countries aren't new. Ahead of an official trip to India in 2011 former PM John Key talked about the potential for a trade deal with India. And then when he visited the country again in 2016 he issued a joint statement with his Indian counterpart Narendra Modi including a commitment to continue to work towards an FTA.
But there doesn't appear to have been much progress since. When asked why previous attempts to negotiate an agreement with India have failed O'Connor says it hasn't been due to New Zealand.
"In the bilateral FTA context, the ball has been in India's court to bring forward a commercially meaningful market access offer that addresses New Zealand's key export interests in all sectors, including dairy. Although the bilateral FTA process remains an element in our relations with India, in recent years the focus of both sides' efforts has been primarily in the RCEP context."
O'Connor says gaining meaningful access to India for all New Zealand's exporters is an important element towards achieving a successful conclusion to RCEP. 
Dairy dilemma
And he says New Zealand's dairy exports remain an important part of the equation.
"While India is the largest producer of dairy in the world, demand for dairy products in India is growing faster than domestic supply. This trend is expected to continue, even with increases in domestic production, and will compound the existing pressure on food price inflation. New Zealand seeks to complement local supply to meet demand growth from premium dairy foods importers in the organised sector."
But O'Connor says our annual dairy production is less than 13% of India's and we already supply more than 120 other markets around the world. This means New Zealand would only ever be able to supply a small share of India's dairy market.  
However, despite O'Connor's assurances there are still concerns in India about the potential impact New Zealand's dairy industry could have on local producers.
Indian protectionism
Growing demand for dairy products in India, coupled with a limited domestic ability to meet that demand could create massive opportunities for New Zealand exporters.
But there has been noticeable opposition to the RCEP deal from a number of figures and groups in India, ranging from the managing director of Amul, the country's largest dairy cooperative, to Indian cabinet ministers from the ruling BJP Party. 
Recent reports from the subcontinent suggest that India has sought to exclude dairy imports from the agreement. Currently because of India's tariff and non-tariff barriers on dairy imports, the only entry for foreign dairy corporations is generally through joint ventures, mergers or acquisitions of local dairy companies.
India has talked of plans to cut duties on 86% to 88% of imports from Australia and New Zealand, but it would include an auto trigger mechanism which would raise tariffs if it sees a sudden surge in imports on products from particular countries.
R.S. Sodhi is the managing director of Amul, India's largest dairy cooperative. He outlined his thoughts on the RCEP agreement in recent comments to the Indian newspaper The Hindu, saying; "Dairy is not just a business in India, it's a source of livelihood for millions. RCEP will cause widespread unemployment and reduce the income of rural farmers. And we don't need it - government projections show there will be a surplus from domestic production itself," he said. "At the end of the day it's a question of whether you want to help 10,000 farmers in New Zealand or 10 crore [100 million] farmers in India."
NZ dairy industry's perspective
But Dairy Companies of New Zealand (DCANZ) executive director Kimberly Crewther remains optimistic about the chances of gaining greater access for the industry on the sub-continent.
"RCEP is an important opportunity to facilitate export growth and drive greater collaboration between New Zealand and India, with whom New Zealand currently has no FTA, as well as more broadly across the region. New Zealand and India have much to gain from working together to grow exports and remove barriers to trade, including in order to meet growing demand for high quality dairy products," she says. "We are aware that a number of countries have sensitivities regarding dairy market access, however, we are confident that officials can find a way forward and look forward to a high-quality, comprehensive outcome."
The 35th ASEAN Summit is due to start in Bangkok on October 31, but whether the RCEP negotiations are completed by then remains up in the air.
O'Connor remains optimistic a deal can still be reached, but he says it is important that there aren't carve outs and exceptions.
"To be successfully concluded, the RCEP negotiations will need to deliver a modern, comprehensive and high quality outcome that is mutually beneficial, consistent with the original Guiding Principles. That requires commercially meaningful market access commitments by all participants.
"New Zealand's negotiators are seeking market access for all of New Zealand's key export interests across all sectors."
NZ-Indian two way trade figures
In a March speech to the New Zealand India Trade Alliance (NZITA) ex-Treasury Secretary Gabriel Makhlouf said two way trade between the two countries was close to $3 billion in 2018.
"That's almost double what it was five years earlier, which should put a smile on the face of NZITA members. The value of goods and services we import from India are both around three-quarters higher than they were in 2013, now sitting at $709 million and $248 million respectively."
Makhlouf said New Zealand's goods and services exports to India between 2013 and 2015 had doubled from $1 billion to $2 billion.
"Back in 2013, the majority of those exports were goods worth $669 million compared with $408 million worth of services. But as of 2018 services have bolted well ahead. The value of goods has only risen slightly to $712 million while the value of services has more than tripled to $1.3 billion. Services account for almost the entire growth in the value of our exports to India in the last 5 years. The lion's share of this has come from education and tourism. For many other areas such as ICT, logistics and financial services, there remains huge scope to raise the value of our services exports."