Global debt jumps; US retail better, factory output worse; Hong Kong in deep recession; surprise rise in Japan's factories; NZ claims damages over Brexit at WTO; UST 10yr 1.83%; oil up and gold down; NZ$1 = 64 USc; TWI-5 = 68.3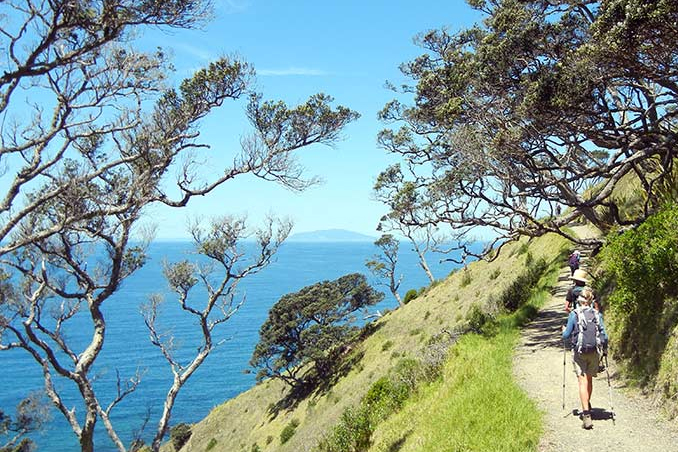 Here's our summary of key events overnight that affect New Zealand, with news it seems we need $2 of extra debt to get $1 of current economic expansion.
First up today, global debt is on course to end 2019 at a record high of more than NZ$400 tln, more than 3½ times global GDP, and up +6.25% in a year, largely driven recently by growth in the US and China. That is nearly NZ$52,000 for each of the 7.7 bln people on earth. (The New Zealand share is NZ$95,000 for each person.)
In the US, October retail sales came in marginally better than expected, and are now +3.1% higher than the same month a year ago. Even though the monthly gain is actually tiny, because it was unexpected, it is being called "a rebound". (For comparison, China recorded a +7.2% gain recently and New Zealand recorded a +3.4% rise on the same basis.)
American industrial production data wasn't so flash however, declining -1.1% over the year to October, and more than doubling the monthly drop from September. Inconsistently, this is not being called "a slump". Another Fed region reported overnight and business activity was expanding only very modestly.
Update: And in a sharp adjustment, the AtlantaFed's realtime tracking of American GDP fell to just 0.3% for Q4-2019 at an annual rate. Their previous estimate for Q4 was an annual rate of just 1.0%. Most other current estimates are closer to 2.0%. But the AtlantaFed has an uncannily good recent track record.
In Canada, their real estate market was flat in October from September, an unexpected result when a gain was forecast. But over the year, their are in a much healthier position with sales volumes up more than +12% and prices edging up almost +2%.
In China, new data out for October shows that house price growth is now falling away in most Chinese cities. Officially, they are "stabilising" but in many more cities we are noticing small declines, and that includes for Beijing.
In Hong Kong, official data shows a sharp turn in their economy, and into recession. For all of 2019 they expect their economy to shrink -1.1%, but for the September quarter it shrank at a rate of more than -3% pa. New street violence has flared again overnight, and the Government is threatening its employees who support the protests, and indication of how widespread the support it for the demonstrators who can still bring tens of thousands on to the streets.
In Japan, industrial production may have bottomed out and the latest data for September shows it rising again and a little faster than expected.
At the WTO, New Zealand and fourteen other countries have taken action against the UK and the EU over Brexit, seeking trade compensation for the disruption. The claim is focused mainly on agricultural products including lamb and beef. Among the others joining the action are Australia, India, Brazil and the US.
In Australia, the RBA is pointing out that it is older home loans taken out with looser repayment assessments that are the ones driving their rising but still-low arrears rate, and that new home loans are performing much better by comparison. Those higher arrears are a particular issue in Western Australia and to some extent Queesland, but little issue elsewhere.
Also coming from the west are extreme termperatures, and that will compound the Sydney fire issues and no doubt extend them. Climate change denial has now become a serious culture-war flashpoint as well, raising the political heat (fueled by the Murdoch press).
On equity markets today, the S&P500 is up +0.6% so far, the bulk of the +1.0% gain they will record for the week. In Europe overnight, equities rose by a bit more and the DAX's weekly +0.5% gain relied solely on the Friday jump. In Shanghai yesterday, they recorded a -0.6% drop and that compounded to a -2% dump for the week. In Hong Kong it was a -3.8% weekly rout dragged lower by democracy protests. In Tokyo, they posted a weekly -0.5% slip. The ASX200 was up +1.1% and the NZX50 was up +1.5% for the week.
The UST 10yr yield is little-changed overnight 1.83% and dipping only -1 bp from where we left it last night. Their 2-10 curve is positive at +22 bps. Their 1-5 curve is weaker for the week at +9 bps. Their 3m-10yr curve is also less positive +23 bps. The Aussie Govt 10yr is unchanged at 1.16%, but that is a fall of -14 bps over the last week. The China Govt 10yr is now at 3.27%, also unchanged overnight and little changed on a week. The NZ Govt 10 yr is now at 1.41%, unchanged overnight too and up +2 bps for the week.
Gold is down another -US$4 from this time yesterday to US$1,468/oz.
The VIX volatility index is just over 12, and a similar level to this time last week. Its average over the past year is 17. The Fear & Greed index we follow is still on the 'extreme greed' side.
US oil prices are up strongly today to just under US$58/bbl. The Brent benchmark is just on US$63.50/bbl. The US rig count recorded another meaningful drop taking it to its lowest level since March 2017.
The Kiwi dollar is marginally firmer from where we left it last night, now at 64 USc and that is a +1.3% gain in a week. On the cross rates we are now at 94 AUc and an even bigger gain at +1.8%. Against the euro we are a little firmer too overnight at 58 euro cents. That puts the TWI-5 at just on 69.3 and a full +1% gain since this time last week.
Bitcoin is lower this morning at US$8,460, a drop of -3.6% overnight. The bitcoin rate is charted in the exchange rate set below.
The easiest place to stay up with event risk today is by following our Economic Calendar here ».