RBNZ Governor Adrian Orr says more detail on unconventional monetary policy thinking coming soon, but we are not in a recession as he highlights the RBNZ's 'ability to use different levers in concert with each other' including the OCR, LVRs & bank capital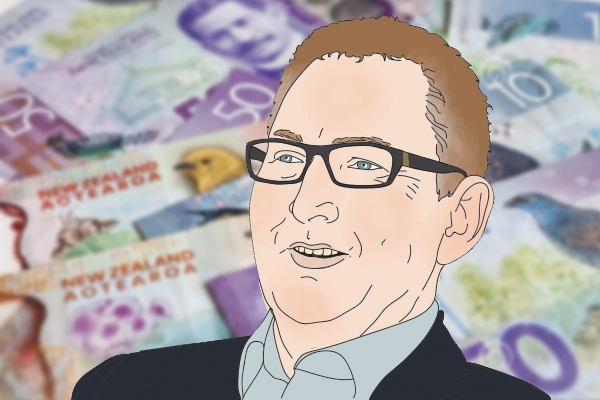 Governor Adrian Orr says the Reserve Bank will soon publish the principles behind its thinking on unconventional monetary policy tools, but says the Reserve Bank expects the economy to brighten over 2020.
Orr's comments come in a speech delivered to the Federal Reserve Bank of San Francisco. They follow the Reserve Bank leaving the Official Cash Rate (OCR) unchanged at its record low of 1% on Wednesday, at its last scheduled OCR review of 2019. 
"It is possible that some of the uncertainty in the current economic cycle is due to a question of whether central banks have enough policy space to respond to a future recession; or even if we can continue to service our mandates if inflation remains low. Although this scenario is far from our central projection in New Zealand, it is much better for us to prepare for unconventional monetary policy while the sun is shining," Orr said.
"In the near future, we will publish the principles that guide our thinking on unconventional tools, and we are currently working our way through operational considerations of the different options. Having these tools ready, should we need them, will mean we can continue to contribute to a stable economic environment should the OCR reach zero. By getting this work done now and publishing our analysis, we can provide more certainty to the public over our ability to respond to any future downturns." 
The Reserve Bank last year detailed five options available to it should future economic conditions require the OCR be reduced to zero. They are moving the OCR into negative territory, buying domestic and foreign government bonds, purchasing interest rate swaps, and providing long-term lending facilities for banks.
Despite laying the groundwork for the potential use of unconventional monetary policy tools, Orr emphasised that the economic outlook is not all doom and gloom.
"When we talk about unconventional monetary policy and fighting slowdowns, it is of course important to take a step back and look through the gloom: we are not in a recession, and we expect the economy to recover over 2020. It is possible that uncertainty could clear up in the coming year if there is closure on the topics of Brexit and trade tensions. We are readying ourselves if we need to act further," he said.
Orr also noted the Reserve Bank's broad mandate and different policy levers designed to address specific issues.
"The OCR is primarily used for monetary policy and bank capital requirements and loan-to-value ratio restrictions (LVRs) are primarily for macro-prudential policy. One of the benefits of managing these different policies under one roof is the ability to use the different levers in concert with each other to manage side-effects and spillovers. We will be reviewing our LVRs and bank capital requirements in the context of the low interest rate world we are going to be living in for some time," Orr said.
The Reserve Bank releases its latest Financial Stability Report on November 27, and its final decisions in a review of banks' regulatory capital requirements on December 5.
"Monetary policy is one tool. It needs to be seen in the context of all the Reserve Bank's tools as well as the wider economic levers which have seen less in recent times. In these uncertain times we must continue to communicate and offer forward guidance as to future path of policy. Yes, there is uncertainty. Yes, it is affecting us. No, monetary policy cannot directly resolve this issue. But we can offset its effects and empower others to fuel economic activity that will benefit us in both the short and long-term. There has never been a greater time to make use of accommodative monetary policy for investing in productive assets," Orr said.