RBNZ says possibility of needing unconventional monetary policy tools 'higher than it ever was in history' meaning it needs to be ready just in case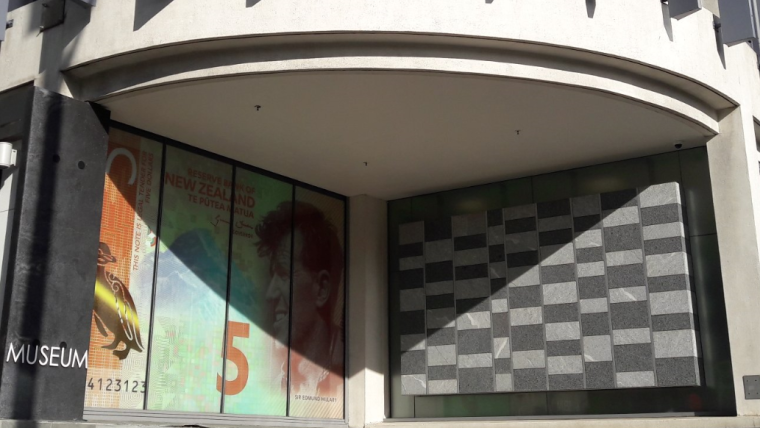 The Reserve Bank has detailed five options available to it should future economic conditions require the Official Cash Rate (OCR) to be reduced to zero.
They are moving the OCR into negative territory, buying domestic and foreign government bonds, purchasing interest rate swaps, and providing long-term lending facilities for banks.
The five are outlined in a Reserve Bank Bulletin article entitled Aspects of implementing unconventional monetary policy in New Zealand by Sarah Drought, Roger Perry and Adam Richardson.
The Reserve Bank notes that current NZ monetary policy settings are stimulatory, and it is not projecting a significant decrease in the OCR. Despite the OCR being at a record low of 1.75%, the Reserve Bank sees "significant further room" to ease monetary policy in a conventional way, and says conventional monetary policy remains effective in influencing inflation and activity.
"However, it is prudent to learn from other countries' experiences with unconventional monetary policy and examine how such polices might work in New Zealand if the need arises."
Assistant Reserve Bank Governor John McDermott told Bloomberg whilst there's "no imminent prospect" of using any of the five measures, "the probability of needing them at this point in the cycle is higher than it ever was in history" and "it would be silly of us not to be ready just in case."
On a negative OCR the Bulletin article suggests that based on overseas experience, a "modestly negative OCR" could be implemented in NZ. The key consideration is how negative the OCR could go before different segments of the financial market begin to hold cash rather than negative yielding securities.
"At that point the transmission of further OCR reductions to the wider economy would be hampered," the article says.
In terms of large scale asset purchases, the article notes NZ's debt markets are small compared to other advanced countries, limiting the size of any purchases. The relatively small size of the NZ government bond market compared to most countries that have undertaken large scale asset purchases would constrain the scale of purchases the Reserve Bank could undertake. Outstanding government debt in NZ is about 30% of GDP, relatively low internationally.
With the supply of NZ assets available to be bought limited, the Reserve Bank could instead buy the high quality government securities of other countries.
"This would have the effect of selling NZ dollars to purchase the foreign assets, increasing the supply of NZ dollars, and allowing the monetary base to expand. In theory, a faster rate of growth in the monetary base relative to other countries could be expected to put downward pressure on the New Zealand dollar. This depreciation would raise traded goods inflation, and improve the competitiveness of exporters," the article says.
The authors also suggest the possibility of using the interest rate swap market to influence broader interest rates. They note NZ's interest rate swaps market is relatively large and liquid compared to the bond markets, meaning there may not be the same constraints on liquidity that purchases of NZ government bonds might face.
"The interest rate swaps curve (exchanging fixed interest and floating rate payments) is the main benchmark curve for banks' funding costs, and borrowing costs for corporates. This contrasts with some other advanced economies, such as the United States, where the government bond curve is an important benchmark for the pricing of other financial instruments," the article says.
"Purchasing interest rate swaps could be a way to signal that the Reserve Bank expects to keep the OCR low for a prolonged period. Swap rates comprise the expectations of future policy rates, the term risk premium, and margin for bank credit risk."
The fifth option, targeted term lending for banks, can be effective for economies that rely heavily on bank financing such as NZ where 85% of credit to the non-financial sector comes from banks, the article argues.
"Some form of targeted lending scheme could be particularly useful if banks' funding costs were elevated or if credit supply to particular sectors was impaired, and the benefit of the low OCR was not being passed through to the real economy."
"This type of facility would provide collateralised term lending to banks at a subsidised rate if banks met specified lending objectives. These criteria would ensure that the low policy rate was being passed on to households and businesses," the paper says.
The authors go on to say that, while monetary policy has typically been the first line of defence against short-term economic instability, it could be desirable for fiscal policy to play a more active stabilisation role given the limitations on monetary policy when policy interest rates fall to zero.
"In this context, fiscal policy can play an important role in influencing the extent, scope, and duration of unconventional monetary policy that may be required in the aftermath of a large economic shock that pushes official interest rates towards zero. International evidence indicates that fiscal policy becomes more effective in severe downturns. And in New Zealand, fiscal policy played an important role in the response to the 2007/08 global financial crisis. This experience suggests that should the policy rate approach zero, the potential for stimulatory fiscal policy should also be considered."
McDermott also told Bloomberg that if the Reserve Bank was required to take any of these extreme steps, the Government might give the central bank more capital or indemnify it against any risk of losses, or ramp up fiscal policy.
"In that kind of world, I think coordination would be important," McDermott said.