US payrolls rise more than expected; sentiment up too; US freight data weak; wholesale sales decline; Canada payrolls drop; Aussie construction contracts; UST 10yr 1.84%; oil up and gold down; NZ$1 = 65.7 USc; TWI-5 = 71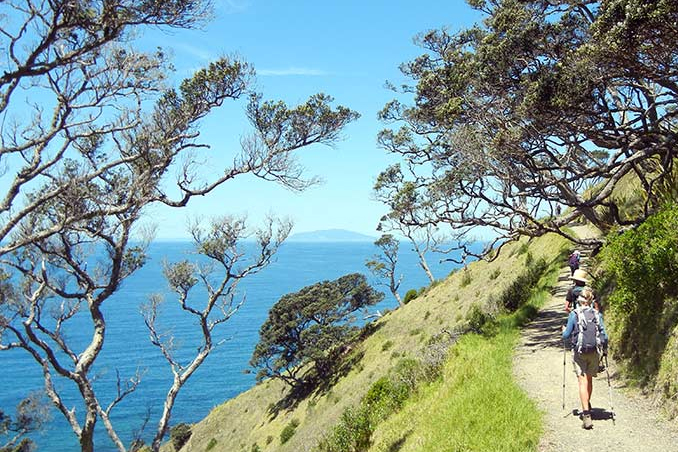 Here's our summary of key events overnight that affect New Zealand, with news of more strong gains in the relative value of the New Zealand currency.
But first, the US non-farm payrolls survey data for November has come in way stronger than analysts were expecting. +266,000 new jobs were added and there were minor positive adjustments higher to both the prior month data. The end of the GM strike seems to have had a cascading impact. However their low participation rate was unchanged at 63.2%. After adjusting for the GM strike, manufacturing employment was flat, it was down for 'mining' (read: the oil patch), unchanged in retail, and up strongly in healthcare. Professional job numbers also rose.
US hourly earnings are up +3.1% over the past twelve months.
American consumer sentiment also rose, underpinning the employment numbers.
All this data supports the US Fed in its stance that their monetary policy settings are about right and markets now don't expect any change when they next meet to review those settings on Thursday, NZT.
Meanwhile, trucking companies ordered -39% fewer big-rig trucks in November  compared with the same month a year ago, and that was also -21% lower than for October, a weak start for what is typically the busiest season for new-equipment orders. This comes as US freight volumes fell -5.9% in October compared with the same month a year ago, while freight rates were down -2.5% on the same basis.
You can see what is driving these declines in the latest wholesale trade data, which is -1.4% lower in October than a year ago.
Update: American consumer credit rose +4.8% in October to a record US$4.165 tln or 19.3% of GDP. That is up from 19.2% a year ago.
Wall Street equities have risen strongly on the jobs data, with the S&P500 up about +1% on the day in mid-day trade. It looks like it will end the week with a tiny +0.1% gain.
The situation is definitely not as positive for Canadian payrolls. They recorded a drop in payrolls of -79,000 jobs in November and a rise in their jobless rate to 5.9%. But over the past year, jobs in Canada have grown by an impressive +293,000 and most of that is for full-time employment. Their participation rate is much better that their neighbours however at 65.6% and that clouds comparisons, especially of the jobless rate.
On the trade front, the confrontation is spreading with the US objecting to a proposed US$1 bln World Bank loan to China.
In Australia, there is more evidence of a steep contraction in their construction industry and it is now at its lowest level since 2013. The contraction dived a worrying -3.9 points in November from October alone - that is a big move.
In New South Wales the fire situation is getting worse. A 60 km fire front is eating up areas north of Sydney, as more than 100 blazes take hold and weather conditions deteriorate. Their Bureau of Meteorology warned "some fires were too big to put out" and the level of smoke was such that it was showing up on its radar as rain.
The UST 10yr yield is at 1.84% and that is a gain of +6 bps from this time yesterday. Their 2-10 curve is much more positive at +23 bps. Their 1-5 curve is more positive for the week at +10 bps. Their 3m-10yr curve is also much more positive +32 bps. The Aussie Govt 10yr is unchanged overnight at 1.14% but that is a +10 bps gain for the week. The China Govt 10yr is now at 3.23%, and up +3 bps for the week. The NZ Govt 10 yr is now at 1.49%, up +3 bps overnight an a remarkable +19 bps for the week.
Gold is down -US$18 from this time yesterday to US$1,461/oz and down -US$4 for the week.
The VIX volatility index is just over 13, and a similar level to this time last week. Its average over the past year is 16. The Fear & Greed index we follow has moved back to moderate 'greed' levels.
US oil prices are up further to just over US$59/bbl and that is a rise in a week of +US$3.50. The Brent benchmark is now just over US$64/bbl. Weak demand is being trumped by even weaker supply flows as US output sags and OPEC seems to agree on extended cuts. The US rig count fell again.
The Kiwi dollar is on a tear, now up at 65.7 USC and +1½c higher than this time last week and at its highest since the end of July four months ago. In the past month it is up a remarkable +3.7%. On the cross rates we are firmer too, up at 96 AUc and another +1c gain in a week. In fact since the start of November it has gained more than +3c. Against the euro we are up at 59.5 euro cents and that is also more than a +1c gain in a week. That puts the TWI-5 at just on 71.
Bitcoin is little-changed from this time yesterday, now at US$7,415. The bitcoin rate is charted in the exchange rate set below.
The easiest place to stay up with event risk today is by following our Economic Calendar here ».