Wall Street yawns after phase one trade deal; US retail sales weak. China FDI rises; Japan hopes for growth; UK diminished; IMF warns Australia; UST 10yr 1.83%; oil and gold up; NZ$1 = 65.8 USc; TWI-5 = 70.9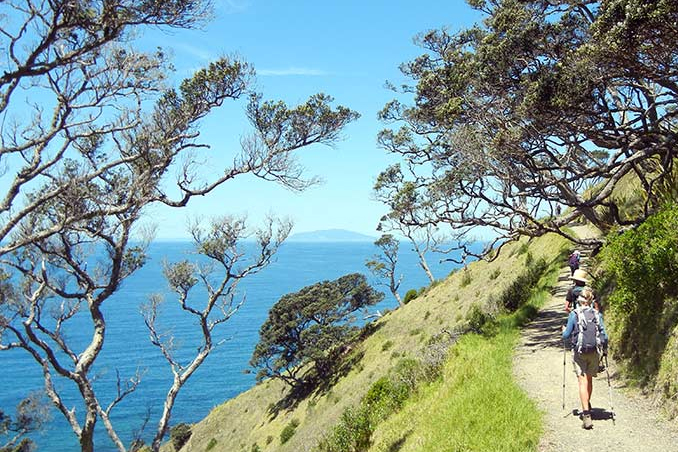 Here's our summary of key events overnight that affect New Zealand, with news there is a sense of deflation after two big international issues get 'resolved'.
The big overnight news is that the Chinese have confirmed there really is a phase one trade deal, one where the Americans will scrap the December 15 tariffs. Market reactions are mixed. American equity and bond markets don't seem enthusiastic. The S&P500 is unchanged at present after rising +0.5% on the news, then falling -0.8% on the details. But the Shanghai equity market rose an impressive +1.8% yesterday. Tokyo rose even more, up +2.6% and Hong Kong was also up +2.6%.
Maybe there is another reason for the muted Wall Street response; weak November retail sales. They rose at only a very modest pace in November, virtually flat from October and only up +2.9% above the same month a year ago and a slower-than-expected start to the holiday shopping season. And given that American inflation is up +2.1% in the year, the gains look very mediocre. Business inventories were up +3.1% in the year.
In China, foreign direct investment levels are rising. They are up +6% in 2019 so far, a gain of US$124 bln. Almost 30% of that is in high-tech sectors and that portion grew a remarkable +28% in the year.
Data for Japanese industrial production for the year to October looks very discouraging, down -7.7% and that is a faster rate of decline than for the year to September. But that was in the shadow of their GST increase, and when the typhoon hit. Looking forward, they are more optimistic with 2020 growth of +1.4% partly as a result of an infrastructure stimulus boost.
In India, the presumption is that their export prowess is all about services - call centers, IT services and the like. But it turns out these service exports are growing slower than their overall economy and declining. They were up just +5.25% in the year to October.
With the UK election decided decisively, the focus will now turn to trade deals, not only in their back yard, but with many countries eager to re-negotiate access to the UK market. The first issue to be resolved will be the Irish question and now the UK Government doesn't need the Northern Irish vote to resolve the matter, it looks like the customs border will be the coast. Scotland will be trickier. And both issues may end the 'united' claims of their Kingdom. Then there is the trade arrangements with the EU and especially the position of London as a regional financial hub. It will almost certainly be diminished. Trade deals with NZ and Australia are way down the list of importance there, but they may be 'easy' deals to do.
Meanwhile, Australia is getting ready to cook. This forecast is frightening.
And their housing markets may be heating up too much as well. The IMF is warning regulators to be ready to act should rapid housing debt growth continue on current trends, saying "looser financial conditions could re-accelerate asset price inflation, boosting private consumption but also adding to medium-term vulnerabilities given high household debt levels".
The UST 10yr yield is at 1.83% and very little different from this time last week. But it is down -5 bps from this time yesterday and down -8 bps from where we left it last night. Bond markets are sceptical of the trade-war deal. Their 2-10 curve is unchanged at +22 bps. Their 1-5 curve is at +12 bps. Their 3m-10yr curve is less positive +27 bps. The Aussie Govt 10yr is down -8 bps overnight at 1.17%. The China Govt 10yr is virtually unchanged at 3.22%. The NZ Govt 10 yr is now at 1.58% and unchanged overnight although it is up +9 bps in a week.
Gold is up +US$6 from this time yesterday to US$1,474/oz and up +US$14 for the week.
The VIX volatility index is just over 13, and a similar level to this time last week. Its average over the past year is 16. The Fear & Greed index we follow has moved from moderate 'greed' levels to extreme greed levels.
US oil prices are up further to just on US$60/bbl and the Brent benchmark is now just at US$65/bbl. The US rig count fell again to under 800 and its lowest level in nearly three years.
The Kiwi dollar is at 65.8 USc and unchanged over the week but lower by nearly -½c overnight. On the cross rates we are a little firmer at 95.9 AUc. Against the euro we are unchanged at 59.2 euro cents. And now the UK election result in known and decisive, the UK pound is slightly weaker overnight, pulling back from its gains yesterday. But for the week it is +1.2% firmer. That puts our TWI-5 at just on 70.9 and virtually unchanged for the week.
Bitcoin is little-changed from this time yesterday, now at US$7,270. The bitcoin rate is charted in the exchange rate set below.
The easiest place to stay up with event risk today is by following our Economic Calendar here ».