Wall Street up modestly on strong online retail; US factory orders drop; China to repeat strong infrastructure spending; Aussie retail sales disappoint; UST 10yr yield at 1.90%; oil and gold up; NZ$1 = 66.6 USc; TWI-5 = 71.8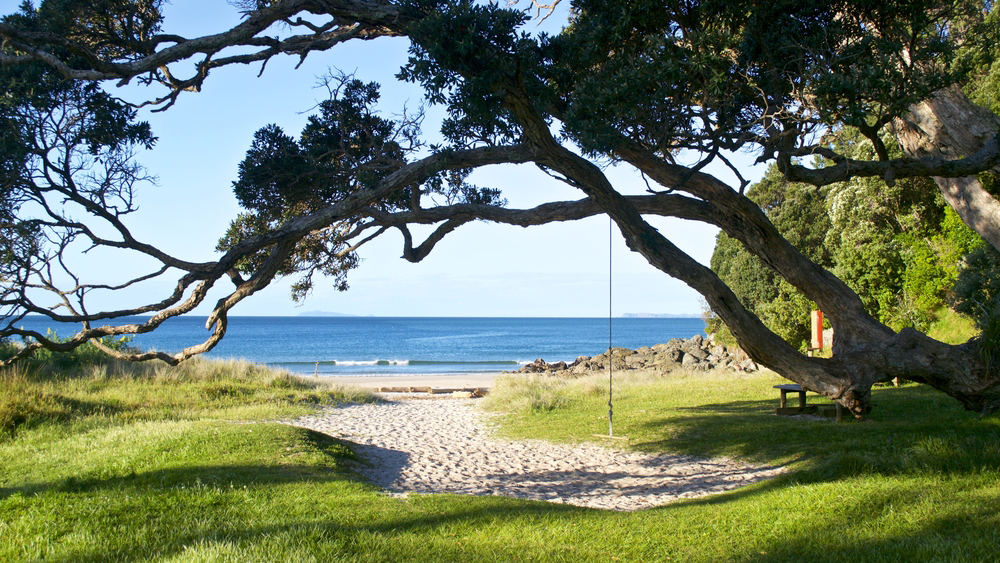 Here's our summary of key events over the holiday break that affect New Zealand, with news all eyes are on international holiday shopping results.
First, some equity markets are back in action today. Wall Street is modestly firm, up +0.3% in mid-day trade. Benchmark bond yields are lower. But gold is up. And so is crude oil.
As we near the end of 2019, the value of global stock markets is now almost US$87 tln. That is a gain of +US$17 tln in just one year, or +24% - all juiced up by the capitalisation of very low interest rates.
In the US, reports of strong sales by online retailer Amazon are helping sentiment, along with similar reports by credit card companies, even if traditional retailer results are very mixed. Package deliverer UPS however is also seeing record high returns volume. So we should wait till the dust settles before pronouncing on American holiday sales levels.
The strong American holiday sales will have been a boon to importers of goods made in China.
The firm holidays sales reports are a counter to the sharp drop in American durable goods orders in November, down a startling -5.7% on an actual basis year-on-year. And the even sharper drop in American capital goods orders which fell an even more startling -13% year-on-year.
The Chinese are reporting their phase one trade deal with the US is in its proofreading and translation phase and the Americans say they are preparing for a signing ceremony, although the date and venue is still uncertain.
China claims to have spent NZ$580 bln on transport infrastructure in 2019 that added 8,000 kms of railways, an additional 330,000 kms of highways, 385 kms of freeways, and five more civil transport airports. Beijing said it will spend as much again in 2020 of its transport infrastructure. These are very large levels, equal to about 3.2% of China's GDP.
In Hong Kong, pro-democracy protests aren't letting up with three days of unrest over the Christmas shopping period and hundreds of people arrested. And protesters have called for a huge demonstration on New Years Day which will be a test of both the ongoing strength of the Movement and the stamina of the Beijing-backed authorities to resist the anti-Beijing population.
In Australia, retail sales have been disappointingly modest this year. Consumer confidence is its lowest since the GFC and AU$25 bln worth of recent tax cuts have done little to send people back to the shops. GST revenue is down by more than -AU$550 mln on what was expected in the federal budget. A lot hinges on the results of Boxing Day sales, which is some areas were strong.
The UST 10yr yield is down -2 bps at just under 1.90%. Their 2-10 curve is also little-changed overnight at +27 bps. Their 1-5 curve is at +21 bps. Their 3m-10yr curve is at +35 bps. The Aussie Govt 10yr is down -2 bps overnight to 1.31%. The China Govt 10yr is down -5 bps at 3.16%. The NZ Govt 10 yr however is now at 1.64% and a small +1 bp gain from where we left it Tuesday.
The gold has jumped over the holiday break and is up +US$26, now at US$1,509/oz and that is a two month high.
US oil prices are higher at just under US$62/bbl and the Brent benchmark is now just under US$68/bbl. That is a rise of +US$1.50/bbl this week alone.
The Kiwi dollar will open firmer today at 66.6 USc. On the cross rates we are also firm at 96.1 AUc. Against the euro we are likewise firmer at 60 euro cents. That puts our TWI-5 at just on 71.8 and that is a new six-month high. We should also note that the Chinese yuan has strengthened against the US dollar, now under 7 to the greenback, and its strongest since August.
Bitcoin has been lowish over the break but has moved up today but only back to where we left it Christmas Eve at US$7,348. The bitcoin rate is charted in the exchange rate set below.
The easiest place to stay up with event risk today is by following our Economic Calendar here ».