Equity markets pause; China data resilient; China shuns Aussie coal; Japan data weakens; Sydney water storage lower; UST 10yr yield at 1.88%; oil dips and gold up; NZ$1 = 67 USc; TWI-5 = 71.9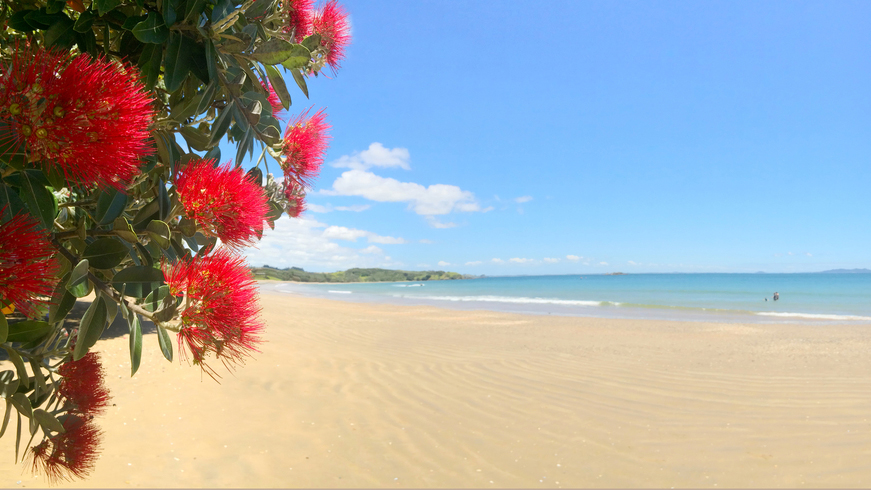 Here's our summary of key events over the holiday break that affect New Zealand, with news China's economic data is proving to be resilient in the face of the trade wars.
But first, global equity markets are stable today, mostly at high levels but not pushing up further. That is true on Wall Street, in Europe, and yesterday in Asia.
In China, profits at China's industrial firms grew at the fastest pace in eight months in November, up +5.4% year-on-year and better than expected. That trims the year-to-date decline to -2.1%. Factory profits however are still down -4.1% year-to-date.
China is also weaning itself off Australian coal. These shipments are down a significant -31% in November from the same month a year earlier even though China imported +9% more coal overall in the month with larger purchases from Russia making up the difference. Perhaps China is sending Australia a signal.
China's strategy in Hong Kong hasn't worked and the city is now bracing for large New Years Day demonstrations. So China is trying a new tactic - buying Hong Kong's businesses and exerting control through them.
In Japan, their jobless rate fell to just 2.2% in November, but their retail sales (-2.1% year-on-year) and industrial production also fell (-8.1% year-on-year) , and that may mean Q4 GDP could be negative. More labour cost and less output is a sure sign of fast shrinking productivity. Japan looks like it is heading toward an economic crisis soon.
In India, their onion crisis isn't abating and they have started importing huge quantities. At least 10,000 tonnes are being purchased internationally, about ten times the level they imported in their 2015/16 crisis.
In Australia, their drought is biting harder, especially in South Australia and NSW. Sydney's water storage is now down to just under 44% of capacity, and far lower than the 64% it was this time last year. It is falling at about -½% per week. Adelaide is in a better position with 53% reservoir storage.
The UST 10yr yield is down another -2 bps at just under 1.88%. Their 2-10 curve is little-changed overnight at +28 bps. Their 1-5 curve is narrower at +17 bps. Their 3m-10yr curve is also narrower at +30 bps. The Aussie Govt 10yr is up +1 bp overnight to 1.32%. The China Govt 10yr is up +2 bps at 3.18%. The NZ Govt 10 yr however is now at 1.63% and a small -1 bp dip from where we left it yesterday.
The gold is up again today, up another +US$4, now at US$1,513/oz and that is a new two month high.
The VIX volatility index is now at 13 and marginally higher than the 12 average over the past year. The Fear and Greed index we follow is hard over on the "extreme greed" side.
US oil prices are marginally softer at just under US$61.50/bbl and the Brent benchmark is now just on US$68/bbl. The US rig count is lower again.
The Kiwi dollar is up again today at 67 USc and that's a five month high. In October it was just 62.5 USc, so since then it has risen +7%. On the cross rates we are also firm at 96.1 AUc. Against the euro we are likewise firm at 60 euro cents. That puts our TWI-5 at just on 71.9 and that is a new six-month high.
Bitcoin is down -2% from this time yesterday at US$7,197. The bitcoin rate is charted in the exchange rate set below.
The easiest place to stay up with event risk today is by following our Economic Calendar here ».