China pisses off its neighbours; China eyes reserve ratio cut; equities end on a high; electric cars come of age; Japan struggles economically; NZ weather normal; UST 10yr yield at 1.88%; oil unchanged and gold dips; NZ$1 = 67 USc; TWI-5 = 71.9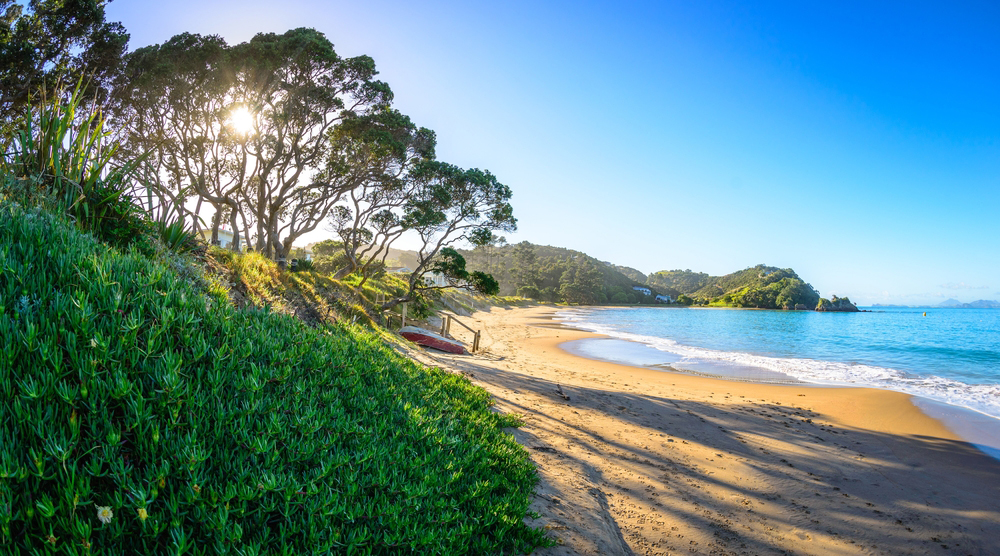 Good morning, wherever you are. Here's our summary of key events over the holiday break that affect New Zealand, with news China is losing friends in its neighbourhood.
China's neighbours are finding some spine and starting to coordinate a response to their claim of the "nine-dash-line" in the South China Sea, which effectively claims all that ocean up to their boundaries. Malaysia has been especially critical, calling the Chinese claims 'ridiculous' and with the others is asserting their own continental shelf claims. This is brave given China has launched two new large aircraft carriers recently, and the Chinese military has moved to prepare for "unexpected confrontations".
And in their financial markets, the Chinese Premier has confirmed that Beijing is looking to further reduce its bank reserve ratio - currently at 13% - to free up more bank lending capacity. In the US, it is effectively 10% of deposits. (New Zealand, like a small set of other countries, does not use the tool, but uses an array of other measures like the Core Funding Ratio.)
Global equity markets are finishing the year on a high. Wall Street, as represented by the S&P500, is up +29%. (This is high, but much less than in other periods over the past 30 years). European bourses, as represented by the DAX30, the CAC40 and the FTSE100, are up an average +23% (but was held back by the FTSE which is only up +13%). Tokyo is up +22%, Hong Kong is up +12% (kneecapped by the protest movement). And Shanghai is up +22% (despite the trade war). Locally, the ASX200 is up +23% for the year, while the comparable NZX50 capital index is up +28% (The NZX50 index is up +33% but that is not on a comparable to the others in the list.)
It has been a year where equity markets have been used more for equity buy-backs than capital raising, and that is especially true in the US. There has also been a flood of retirement savings into equity markets, adding to demand, especially for yield, driving up prices and driving down yields. You can see that easily by comparing those growth rates with the expansion of bank debt, a parallel source of enterprise funding. That rose in 2019 by a much more modest +5.7% in the US compared with a +10.2% gain in 2018. This is more likely to be due to restraint in face of the trade war. (In New Zealand, business debt rose just +6.1%.)
On the bond side, prices for benchmark US Treasury securities rose sharply as well as interest rates fell. The US Treasury 10 year saw its yield fall from 2.66% at the start of the year to as low as 1.46% in early September, but it has risen back to 1.88% today. For bond investors, that is a very healthy +30% rise in the traded price of these bonds on secondary markets.
In comparison, housing price capital gains took something of a back seat. In the US, the median house price rose +5.4% while in New Zealand the rise is +8.6% (although for non-traders, this is still has tax-free status). In Australia it dipped -3.7%.
Back in the US, one of the big trends of 2019 was the rise and rise of the electric car, led by Tesla. Expectations that Tesla would fail left many short sellers seriously out of pocket. In New Zealand, EV sales sharply rose as well, but now at only 12,300, they represent much less than ½% of all licensed passenger vehicles. In addition there are another 51,200 hybrids of various sorts. Together they are 1.8% of the total passenger fleet. 2019 was important in that it showed that EV's, while still expensive and rare, are a viable alternative to petrol and diesel.
(In the US, mass killings rose to a record level in 2019. There were 41, defined as when four or more people are killed excluding the perpetrator. Of those, 33 were mass shootings. More than 210 people were killed. There were no effective public policy responses.)
In Japan, their jobless rate fell to just 2.2% in November, but their retail sales (-2.1% year-on-year) and industrial production also fell (-8.1% year-on-year) , and that may mean Q4 GDP could be negative. More labour cost and less output is a sure sign of fast shrinking productivity. Japan looks like it is heading toward an economic crisis at some point if they don't turn this around soon.
We have been updating the NSW bush fire crisis, and the latest news is that things are about to get worse. Firefighters are now prioritising protecting the water pumping infrastructure around Sydney's largest reservoir that is not only threatened, but ash contamination of the dam's precious and dwindling reserves are also a threat. This particular dam is at record low levels and was last full three years ago.
It's not really news, but we should also note that New Zealand's weather (and soil moisture) has been very normal in 2019, and our hydro lakes and water reservoirs are also at normal levels as we end the year.
The UST 10yr yield is unchanged at 1.88%. Their 2-10 curve is little-changed overnight at +29 bps. Their 1-5 curve is stable at +17 bps. Their 3m-10yr curve is also unchanged at +30 bps. The Aussie Govt 10yr is unchanged at 1.32%. The China Govt 10yr is also unchanged at 3.18%. And the NZ Govt 10 yr is also stable, still at 1.63%.
The gold is marginally softer today, down -US$2, now at US$1,511/oz. Gold is on track for a capital gain of +18% in 2019.
US oil prices are little-changed at just under US$61.70/bbl and the Brent benchmark is now just on US$68.10/bbl.
The Kiwi dollar is holding at 67 USc and a five month high. It is ending at about where it started in 2019, but having got as low at 62.5 USc in September. On the cross rates we are also firm at 96 AUc. Against the euro we are likewise firm at 60 euro cents. That puts our TWI-5 at just on 71.9 and a new six-month high.
Bitcoin is up +2.8% from where we left it on Saturday, now at US$7,397. Bitcoin is on track for a +90% gain from the start to the end of 2019. During the year it ranged +/-137%. The bitcoin rate is charted in the exchange rate set below.
The easiest place to stay up with event risk today is by following our Economic Calendar here ».