The latest data on fourth quarter 2019 economic growth suggests it is weakening, although ANZ says it may be finding a floor at a weak +2% rate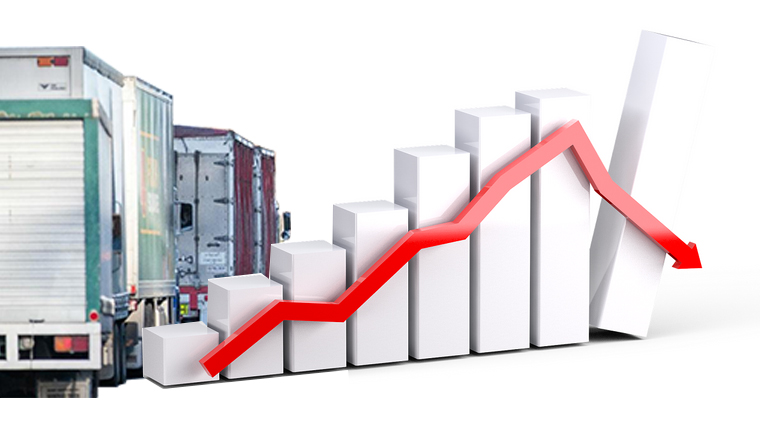 Economic activity is sagging in the productive sectors, while it is being held up by strong expansion in both the construction, and the financial & insurance (FIRE) sectors.
The release of the ANZ Truckometer monitoring supports the view that an atrophying of growth is underway.
In December, the Light Traffic Index fell -2.0% month-on-month, while the Heavy Traffic fell -2.5% month-on-month, on top of a fall in November.
That means in a year, the Light Traffic index is up only +1.1% while the Heavy Traffic Index is up only +2.2% in the year to December. These are both lower than the annual rises in November (+2.2% and +2.6% respectively).
Still, ANZ sees this data supporting GDP growth running at about +2% pa.
Sharon Zollner, ANZ Chief Economist, said "Annual growth in light traffic is still lifting but that of heavy traffic has now plateaued. The Light Traffic Index is the better economic indicator of the two; it suggests annual GDP growth will bounce around the 2% mark into the middle of next year."
"They agree that the slowdown in economic momentum may be finding a floor, consistent with our economic forecasts.
"But that said, the recent lift in annual growth in the two indexes is supportive of our view that annual GDP growth is set to bottom out around the current level of 2%
"The Light Traffic Index is suggesting modest positive GDP growth out-turns over the next six months.
"We now have complete data for the December quarter. A model using the Heavy Traffic Index both contemporaneous and lagged one quarter, and the Light Traffic Index lagged two quarters, suggests growth of 0.5% q/q."
In the September quarter or 2019, economic activity as measured by GDP rose +2.7% year-on-year so these Truckometer metrics are signaling a slowing in economic growth.
The Truckometer series growth modeling is supported by Massey's GDPLive modeling which suggests growth slowed in Q4 to +2.3% pa. That separate analysis suggests the Taranaki region is now a drag on growth (following the Government's anti-oil and gas policy stances), and dragged lower by both public sector activity in the health and education sectors, and by the goods-producing sectors. Growth is currently being kept up by retail trade, construction, and the FIRE sectors, according to the GDPLive modeling