Wall Street tries partial comeback on stimulus hopes; Fed ramps up liquidity support; many countries add their own support; Europe new virus epicenter; UST 10yr yield at 0.94%; oil and gold drop; NZ$1 = 60.5 USc; TWI-5 = 66.8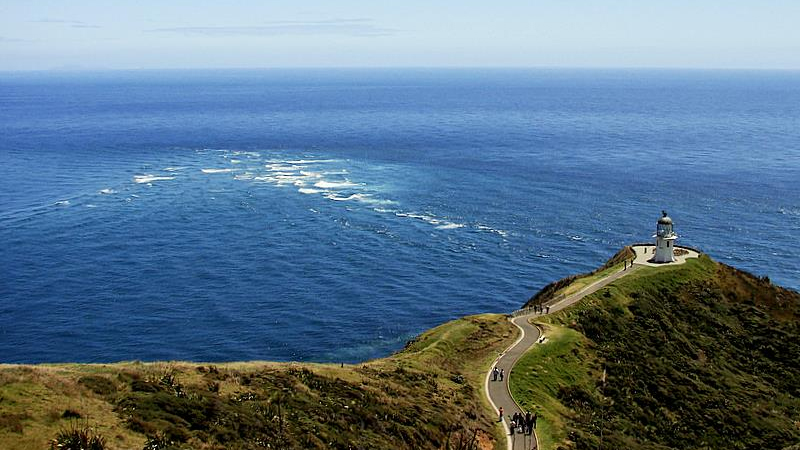 Here's our summary of key economic events overnight that affect New Zealand, with news actions, reactions and inactions are all driving confused financial markets.
Today, Wall Street is making an attempt to rally after yesterday's -9.5% firesale. Expectations of even more stimulus seems to be the driver. Germany is the latest to announce fiscal measures. In mid afternoon trade the S&P500 is up +4% since the open and if it stays like this, the net loss for the week will be -14%. They have been encouraged by Europe whose markets rose by about +1.8% overnight. They followed Asian markets which were down sharply in yesterday's end-of-week trade. Shanghai fell -5% for the week, Hong Kong was down -8% on the same basis, and Tokyo was down -16%. Closer to home, the ASX200 recorded a weekly fall of -11% and the NZX50 Capital Index was down -14%.
Update: An American declaration of emergency and pledge to step up and do something saw the S&P500 close up more than +9% on the day.
Yesterday, the New York Fed raised its support capacity by US$1½ tln to reassure markets it would provide liquidity for banks and other financial institutions as they freeze up.
And overnight, they engaged in more than US$100 bln in that support with the overnight repo activity in US Treasuries hitting US$55 bln and another US$46 bln in mortgage-backed securities. All up, that is another new all-time record and the first time ever this has been over US$100 bln in one day. It is an indicator of extreme stress in the US financial system.
American consumer sentiment surveys are now starting to show rising concern about the coronavirus and the economic risks.
---
The world is changing fast and we now need your support more than ever. Quality journalism is expensive and in these very troubled times our ad revenues are becoming very uncertain. We provide our coverage free to readers, and if you value that, we ask that you Become a Supporter. To do that, either click on the Red button below, or on the Black button at the top of this page. The level of your support is up to you. Thank you. (If you are already a Supporter, you're a hero.)
---
Globally, the travel industry is on its knees.
The Bank of Canada has released a range of measures, including a rate cut, to support their economy. Update: And their financial stability regulator has slashed their Domestic Stability Buffer from 2.25% to 1%, freeing up more than C$300 bln of bank lending capacity.
In China, they have added US$80 bln in liquidity support for their banking system overnight. China may be getting back to work but their new problem is a lack of customers as the rest of the world shuts down.
In Australia, their Reserve Bank is also supporting markets with much larger liquidity, reportedly suddenly rising in the past week to over AU$8.8 bln. (It is revealed officially here, but with two days delay, but that shows a sharp recent rise to levels not seen ever before.)
And in Australia lightening-rod politician and Home Affairs minister Peter Dutton has Covid-19. Separately, fiscal and monetary authorities in Australia are huddling in crisis talks, just days after their bit AU$18 bln stimulus package. More will be coming, it seems.
The latest compilation of Covid-19 data is here. The global tally is now 137,445 of officially confirmed cases, up +35% in a week. There are now 56,500 cases outside China, a rise of +10,000 in one day as the numbers keep on jumping in Italy and Iran. South Korea, like China, seems to have plateaued  In fact, in China they are now reporting two thirds of all cases have recovered. But the new hotspots are Germany France and the USA with the number of cases up 3x in a week, and Spain reporting a ten fold increase in a week. Europe seems to be the new epicenter. In the rest of the world, the number of reported cases has trebled in a week. Globally reported deaths now exceed 5000.
The UST 10yr yield is rising, which is an odd move in times of stress, but buyers are hard to find, it seems. It is now just under 0.94% which is +20 bps higher in a week. Rate curves have moved sharply positive as short term rates have fallen while long term rates have risen. Their 2-10 curve is much more positive at +47 bps. Their 1-5 curve has also turned more positive at +32 bps. and their 3m-10yr curve has blown out to +54 bps after being marginally negative this time last week. The Aussie Govt 10yr yield is also sharply higher in the week with much of the gain today, up +35 bps to 1.03%. The China Govt 10yr far more stable, up just +2 bps in the week to 2.71%. The NZ Govt 10 yr yield is also very sharply higher, now at 1.20% and a weekly gain of +25 bps.
Gold has fallen sharply again overnight, down another -US$73 overnight to US$1,517. That compounds golds stunning retreat over the past week when it has fallen -US$151/oz or -9%. This is a huge move for the yellow metal and one gold salesmen wouldn't have expected when markets are this unstable. Gold is equally unstable.
The Fear & Greed index we follow is at a record at the 'extreme fear' side of the dial. The VIX volatility index is now at 69, up from just over 48 last week and up from 17 three weeks ago and its highest since March 2009.
US oil prices are marginally firmer overnight at just on US$32/bbl with the Brent benchmark just under US$34.50. These represent almost a -25% drop in a week as demand growth prospects vanish and the Saudis and Russians square off in a power play. The US rig count is surprisingly stable at its new low level. A dive is imminent, you would think.
The Kiwi dollar is ending the week sharply lower, in fact at its lowest since May 2009, mainly on a rising greenback. It is now 60.5 USc and a -5% devaluation over the past week alone. The weekly fall is a very chunky -3c. On the cross rates however we are have firmed sharply against the Aussie dollar which is taking even more of a battering, ending the week at 98.2 AUc, a +2.4% weekly rise of more than +2c. Against the euro we are softer by -1½c for the week at 54.6 euro cents. We have slipped also slipped more against the Yen. That means our TWI-5 is now at 66.8 and a +2.3% devaluation in a week. It also represents an overall -7.3% devaluation over all of 2020 so far.
Bitcoin has been seriously dumped and is now at US$5,083 which is a loss of -US$4,007 in a week. (That is not a typo.) Yes, bitcoin is down -44% in seven days! Putting that into a longer perspective, it is down almost -30% since the start of 2020. The bitcoin rate is charted in the exchange rate set below.
The easiest place to stay up with event risk today is by following our Economic Calendar here ».