Stephen Toplis says that despite winning the virus battle, it is no time for complacency. The economic costs will be massive and we will be left with enduring problems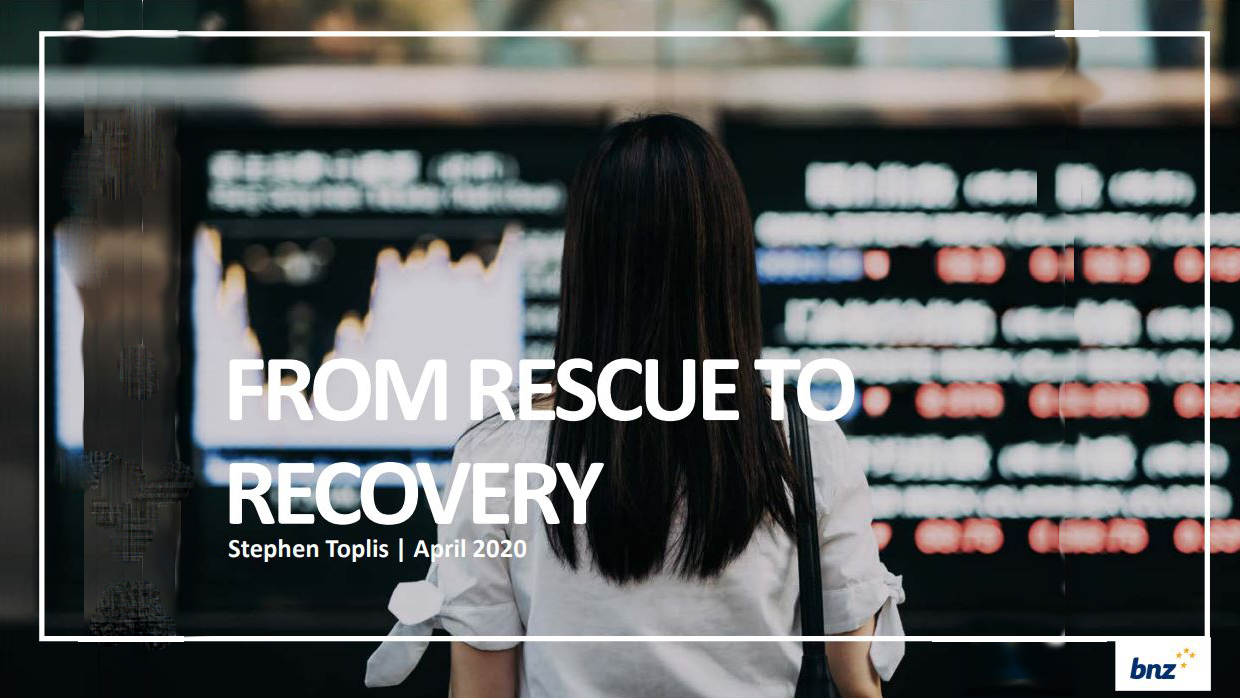 The BNZ economists have produced a very useful chart pack, From Rescue to Recovery.
In it, they trace the steps from the winning of the battle against the virus all the way through to eventual economic recovery.
It is going to be a long and uncertain haul.
In between they see massive costs and enduring problems, problems like entrenched unemployment and huge debt levels.
They also see bloated public balance sheets that will limit the options of what we can invest in and how we develop our nation.
Private sector investment is set to crash, in turn undermining any progress in national productivity
They also see a sudden u-turn needed in new house building. And without it presumably we will have a long-term oversupply and depressed market prices for years to come. This may be the housing reset we need to get back some reasonable affordability.
There are some clear losers. But there will be winners too, which they identify.
And of course, our 'recovery' will be highly dependent on the international recovery, and that looks certain to be a very long way off. Apart from China, it hasn't started anywhere yet with most major global economies nowhere near the end of the beginning, let alone starting any recovery.
This chart pack, From Rescue to Recovery, is here.