Border exemptions on economic grounds not a priority for the govt, as it gear up to cope with increasing numbers of returning kiwis; Cost to taxpayers to hit $379mln by December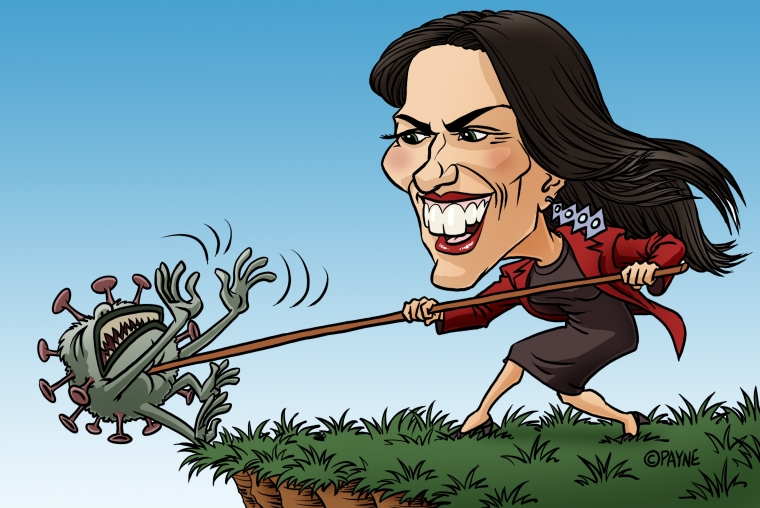 The cost to taxpayers of isolating/quarantining overseas arrivals is expected to hit $379 million by the end of the year.
Housing Minister Megan Woods said the Government has allocated $298 million towards managed isolation/quarantine from July to December. The cost to the end of June is expected to be $81 million.
The Government will in coming weeks look into requiring kiwis returning home to cover part of the cost.
Woods couldn't say how many returnees she expected by the end of the year, but projected numbers increasing by between 2% and 4% every two weeks.
Around 3000 people have returned in the past week and a bit. 534 are due to arrive on Tuesday and 305 on Wednesday.
Prime Minister Jacinda Ardern didn't expect the number of foreign nationals given exemptions to enter the country on economic grounds (like the Avatar film crew) to increase at a higher rate.
"What we have is a very tight set of criteria, which to date has let in a few hundred individuals amongst 20,000. Our expectation is that because the criteria remains the same, the numbers are expected to continue on as they are," she said.
Interest.co.nz has asked the Ministry of Business, Innovation and Employment for an update on the exact number of people given exemptions under the "other essential worker" category.
While the firms these people work for are required to cover their accommodation and food costs, they still need to be tested and monitored at the taxpayer's expense.
"Any talk about 'just opening up the borders to this or that', has to be matched by very careful logistics work," Woods said.
Ardern said the Government was "not at this point" considering allowing limited numbers of international students into the country.
She said her position on a trans-Tasman bubble hadn't changed, noting this could only happen when it's deemed safe.
Ardern said the Government was considering longer-term solutions for managed isolation/quarantine, possibly including purpose-built facilities, but said hiring hotel rooms was working well for now.
She said it would cost a lot to build facilities similar to the four and five-star hotels currently being used to keep people sufficiently separated.
"We're talking over 4000 rooms and individualised spaces to safely undertake quarantine. So yes, we're exploring that, but at the moment what we're doing is providing us the best option in the current conditions," Ardern said.
Another consideration when selecting isolation/quarantine facilities is proximity to a hospital that can deal with large numbers of COVID-19 cases.
There are currently 4148 beds being used for isolation/quarantine. Another 459 are available.
Ardern said a large number of returnees are from Australia.
Director General of Health Ashley Bloomfield could on Monday still not say how many people had been let out of managed isolation without being tested, as was required from June 9.
Ardern on Monday tweaked the Health Order to expressly say a negative COVID-19 result is required before someone can leave isolation/quarantine. The Order previously said a person had to be "low risk". While Bloomfield said he required a negative result to be satisfied someone was low risk, this wasn't stipulated in law.
Ardern also extended the cruise ship ban and tightened rules for crews on ships/boats docking in New Zealand.