Paul Goldsmith wants to cut 'nice-to-have spending', including NZ Super Fund contributions, saying National 'can't and doesn't want to outspend Labour'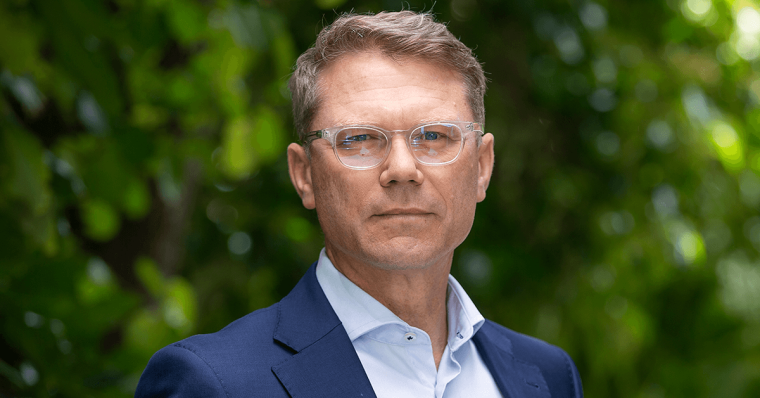 National's finance spokesperson Paul Goldsmith wants to suspend Crown contributions to the New Zealand Super Fund for four years.
He said in a speech on Thursday, this was "an obvious place to start" in terms of "temporarily holding back nice-to-have spending".
"That alone would reduce core Crown debt by $9 billion over four years," Goldsmith said.
During a select committee on May 20, Goldsmith mentioned suspending Super Fund contributions, as well as winding back government contributions to KiwiSaver members as a means of cost-cutting.
Asked by interest.co.nz at the time whether this was in fact National Party policy, Goldsmith said, "They're examples of things we should be thinking about in the short term."
On Thursday, he didn't mention cutting KiwiSaver contributions, but was more definitive about Super Fund contributions.
The National-led Government in 2009 suspended Super Fund contributions. These were resumed in 2017 when the Coalition Government came into power.  
As at May 31, the Super Fund had a 9.5% annual rate of return since inception (before tax and after costs).
Goldsmith said other spending initiatives to go under National would include the government commitment in response to Covid-19 to investing $1.1 billion to create nearly 11,000 jobs to restore the environment.
"We would free up most of that money for more useful spending," Goldsmith said.
"The $400 million Tourism Fund is nothing but hand picking a few lucky tourism businesses, like the Bungee Jumping bailout, that make a good photo opportunity. Again, we would free up most of that money for better use."
Goldsmith also wanted funding for first-year fees free tertiary education and KiwiBuild gone.
"The National Party can't and doesn't want to outspend Labour," Goldsmith said, noting he would maintain "critical health and social spending".
"Our sense is we need to demonstrate a path back below 30% [net core Crown debt to GDP], in the first instance, within a decade, give or take a few years.
"It is difficult, given the extent of the global uncertainty, to plot an exact path right now. But we would commit to setting that out clearly in our first budget."
Treasury, in its Budget Economic and Fiscal Update released in May forecast debt to GDP reaching 54% by 2023.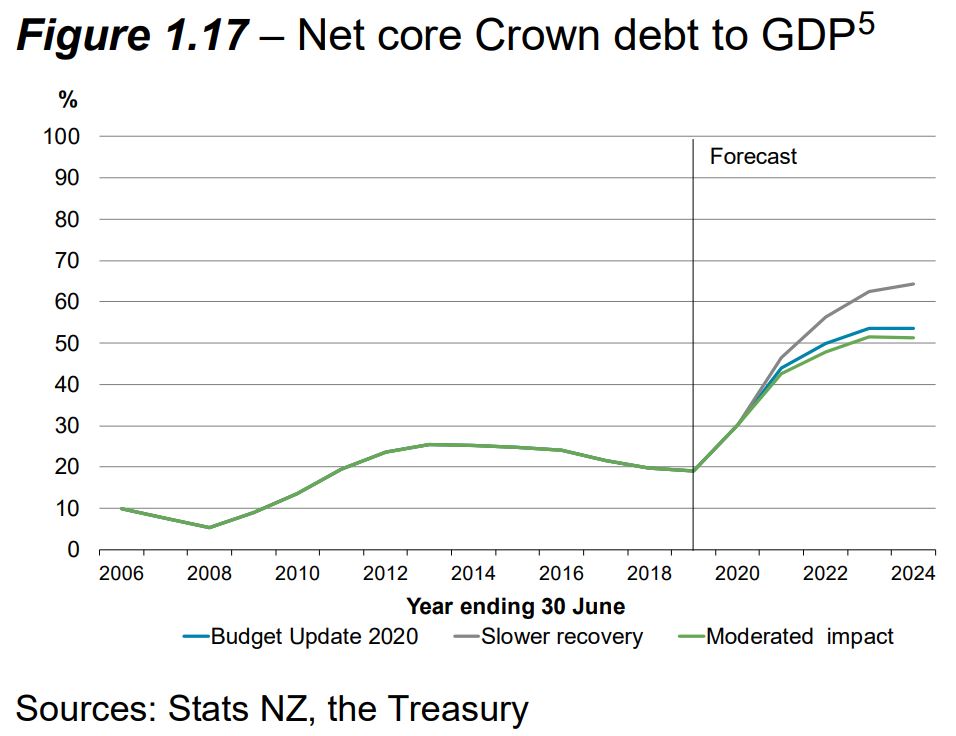 Like Finance Minister Grant Robertson, Goldsmith said he wanted to reduce debt to GDP by growing the economy, not hiking taxes.
"We won't introduce new taxes. We will adjust the income tax thresholds in our first term for inflation, and will do so regularly thereafter. We will also cancel the Auckland fuel tax and not increase fuel taxes in our first term," Goldsmith said.
He didn't mention National's intension to introduce congestion charging.
Goldsmith also wanted to get Treasury to play a greater role in overseeing government spending.
"I would task Treasury with substantially beefing up its core role of imposing discipline through its Regulatory Impact Statements process and cost benefit analyses. It is nowhere near assertive enough. The previous National Government had room for improvement in this area; the current Government has made a mockery of those processes."
The Government on March 23 decided departments won't have to provide Regulatory Impact Assessments for regulatory proposals responding directly to COVID-19, until August 31.
Goldsmith said he was prepared to spend more on infrastructure.
National will on Friday make the infrastructure announcement it was supposed to make on Tuesday when Todd Muller resigned as Leader.