American PMIs signal modest gains but rising inflation; China eases up on emergency debt support; Thailand takes a sharp trade knock; EU PMIs rise strongly; UST 10yr yield at 0.58%; oil lower and gold jumps again; NZ$1 = 66.4 USc; TWI-5 = 70.1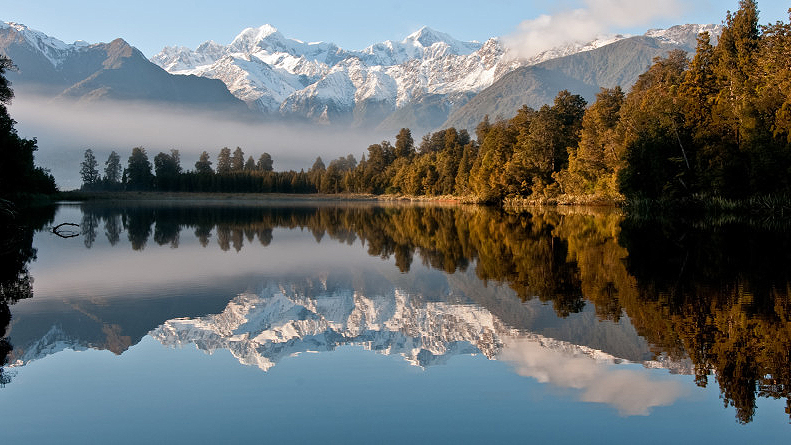 Here's our summary of key economic events overnight that affect New Zealand, with news the gold price is making a run for a new record high price today.
But first, early indications of factory and service sector activity in many major economies were released overnight. In the US, firms showed a stabilisation of business activity at the start of the third quarter, with the contraction in service sector output slowing and manufacturers signalling a modest upturn in production. But the rate of decline of new orders gathered steam. And a feature of this report was the rise in inflation in both input and output prices. The combination of the pandemic and trade tensions seems to be working to make American goods less competitive, and quite quickly.
The sales of newly-built single family homes in the US were back to pre-pandemic levels in June and +7% higher than the same month in 2019. It was a bounce that caught up some of the very sharp falls in April and May.
In China, they have started to withdraw the emergency monetary policies introduced to offset the impact of the coronavirus outbreak as their economy continues to recover. Given the stronger-than-expected economic rebound in the second quarter, and with concerns looming of creating excess debt and financial bubbles, the need for easy cheap debt is easing now.
But their rebound is still threatened by wild weather in July. They are bracing for torrential downpours and hurricane-force winds across large parts of the country in the coming week, and 93 major rivers are still above emergency warning levels. There are no new updates on risks to major river dams.
Not every Asian country is recovering well. For example, Thailand has suffered a massive fall in trade in June, with imports down -18% year-on-year, and exports down -23% on the same basis and a worse result than in May. Still, they managed to keep a positive trade balance despite the very sharp reversals.
Singapore's rebound is disappointing, with industrial production in June not showing the gains analysts were expecting.
In the EU, business activity is rising in July, and strongly too, at the best rate since February. Orders in both their factory and service sectors are rising, but inflation isn't. France led the upturn, but Germany joined in too. 
In Australia, the easing of lockdowns prior to the latest reimposition saw a very strong rebound in economic activity. But events may have overshadowed this impressive result.
Wall Street is heading for a small loss on the week. The gains in the first three days have been unwound on Thursday and now Friday, with the daily retreat a modest -0.6% and taking the weekly retreat to -0.2%. This current level is also marginally lower that where we started 2020.
Overnight, European markets were all down sharply, nearly -2%. Yesterday, Shanghai ended the week sharply lower, down -3.9% on the day to take the weekly loss to just -0.5% and wiping out almost all the fat gains posted earlier in the week. Hong Kong ended Friday down -2.2% on the day and a -1.5% weekly drop. Tokyo ended yesterday down -0.6% for a small weekly rise of +0.2%. Locally, the ASX200 was down -1.2% yesterday for an unchanged week. And the NZX50 was down -½% yesterday but it still held a weekly gain of +½%.
The latest compilation of COVID-19 data is here. The global tally is 15,589,000 and that is up +287,000 since this time yesterday. Global deaths reported now exceed 635,000 (+10,000).
A quarter of all reported cases globally are in the US, which is up +69,700 from this time yesterday to 4,205,500. It took the US 98 days to reach the first million cases. 2 million cases came in 44 days. 3 million cases in 26 days, and 4 million cases in just 15 days. US deaths now exceed 147,900 and a death rate of 447/mln (+4/mln) with the expected rise now kicking in to well over +1000/day as their lack of personal responsibility starts to have consequences. The number of active infections in the US is up +29,400 in a day to 2,064,500.
In Australia, there have now been 13,595,cases reported, another +289 since this time yesterday, and still concentrated in Victoria but growing in NSW in Sydney's suburbs. Their death count is up to 139 (+6). Their recovery rate has slipped back further to under 66%. There are now 4527 active cases in Australia (up +129 in a day) and almost all are community transfer.
The UST 10yr yield is little-changed at just under 0.59% and still near its three month low. Their 2-10 curve is unchanged at +44 bps. Their 1-5 curve is soft at +13 bps, and their 3m-10yr curve also unchanged at +49 bps. The Aussie Govt 10yr yield is unchanged at 0.88%. The China Govt 10yr is down -2 bps at 2.90%. The NZ Govt 10 yr yield is down -2 bps at 0.83%.
The gold price is now at a level that if it closed right now it would be at a record closing high of US$1,901/oz. (The record intra-day price is US$1,925/oz). Today's rise is +US$13/oz. In New Zealand dollars, the record high price for gold was reached in mid-May. (It has taken gold nearly ten years to return to these levels, and on an after-inflation basis gold would now need to be US$2,093/oz just to be even with inflation - although in New Zealand currency it has managed to beat inflation, but not because of the intrinsic price of the yellow metal, but because of fx changes.)
Oil prices are soft again today. They have slipped to just on US$41/bbl in the US and the international price is just on US$43/bbl.
And the Kiwi dollar will start today unchanged at 66.4 USc. Against the Australian dollar we are now at 93.5 AUc. Against the euro we lower at 57 euro cents. That means our TWI-5 has dipped to 70.1 but still in the range it has found itself over the past two months.
The bitcoin price has slipped today, down -0.5% since this time yesterday and now at US$9,580. The bitcoin rate is charted in the exchange rate set below.
The easiest place to stay up with event risk today is by following our Economic Calendar here ».