Labour launches campaign with $311m commitment to expand subsidy paid to businesses that employ people at risk of long-term unemployment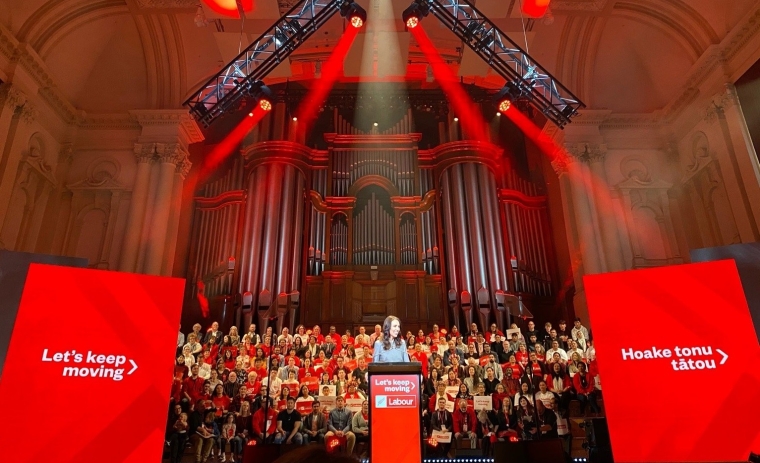 The Labour Party is launching its election campaign with a policy to expand an existing subsidy available to employers who hire people "at risk of long-term unemployment".
It's committing to making a one-off multi-year investment of $311 million in the "Flexi-wage" subsidy, introduced by the previous National-led government. This is different to the wage subsidy offered because of Covid-19. 
Under the scheme, employers who want to hire staff at risk of long-term unemployment can negotiate a rate and duration of the subsidy with the Ministry of Social Development.
The value of the subsidy reflects the investment necessary to increase the employee's skills so that they can retain the job.
Unemployed people who want to come off a benefit and start a business are also eligible to receive the subsidy.
In 2019, 6,000 employers received a Flexi-wage subsidy at an average of $3,500 per person hired. 
Labour is aiming to increase this to $7,500 by making the scheme's criteria more flexible. It isn't clear exactly how this would be done. 
Under a new criteria (and with unemployment expected to increase) Labour expects the subsidy would be available to 40,000 people. 
It would also ring-fence $30 million for recipients who want to start a business.
The maximum subsidy per person would remain $22,000.
The Party said the scheme hadn't been receiving the funding it needed. In 2016/17 funding fell by $10 million to $29 million.
Funding for the scheme would come from un-used Covid-19 wage subsidy funds. 
Labour's policy is similar to National's "JobStart" policy.
Under JobStart, National has committed to paying businesses $10,000 for every new fulltime, permanent employee they hire.
The payment would be capped at $100,000, or 10 new employees, per business.
A key difference is that JobStart would be available temporarily between November 1, 2020 and March 31, 2022.
Whereas Labour's proposal is to better fund an existing permanent scheme.
The Flexi-wage subsidy is also more targeted than JobStart, which is available to employers regardless of who they hire.
National is pledging to help unemployed people start their own businesses by enabling them withdraw $20,000 from their KiwiSaver accounts.
Here is more on the types of Flexi-wage subsidies available:
Flexi-wage (Basic/Plus): Flexi-wage is a hiring subsidy paid to employers to hire disadvantaged job seekers. The subsidy can be for up to one year and be no more than $22,000 in that year. The level and duration of the subsidy depends on the characteristics of the person and the requirements of the position. The person must stay in employment for at least the duration of the subsidy.

Flexi-wage Self Employment: Flexi-wage Self Employment provides financial assistance for people on income support to start their own business. This includes grants to cover capital costs or the initial establishment of the business until cash flows are large enough to support the person. The Flexi-wage Self Employment subsidy can be given on its own, or in conjunction with the Self-Employment Start-up payment.

Flexi-wage in Training: Flexi-wage Plus is an additional training subsidy with the option of using some funding for other assistance that employers need, such as training, mentoring or in-work support. This can be used to subsidise training required by people on a Flexi-Wage basic subsidy. 

Flexi-wage Project in the Community: Flexi-wage Project in the Community is a subsidised voluntary community-based work experience programme. The programme is designed to allow people to experience project-based work where they can develop work habits and general on-the-job skills through community or environmental projects that would not otherwise be undertaken. Flexi-Wage Project in the Community can cover support and mentoring, but not training. A wage subsidy can be paid per person per week up to the annual maximum of the current adult minimum wage (at 30 hours per week).
For more on the Flexi-wage subsidy, see this fact sheet and this one.