Auckland to stay at Level 2.5 until at least September 23; Cabinet makes 'in-principle' decision to move rest of NZ to Level 1 on September 21 if cases remain contained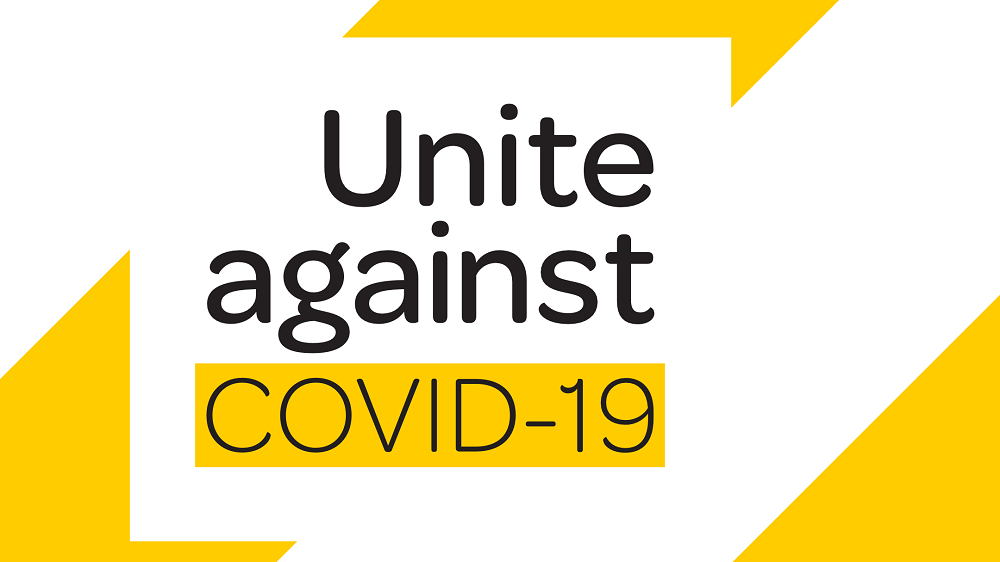 Current Covid-19 restrictions will remain in place for at least another week.
Cabinet will reassess the situation on September 21.
Should it decide to move Auckland from Level 2.5 to Level 2, this would occur on September 23.
Should it decide to move the rest of New Zealand from Level 2 to Level 1, this would become effective at 11.59pm on September 21.
Cabinet has signalled its intention to rubber stamp this move to Level 1. It today made an "in-principle" decision to do so on September 21, should cases keep "tracking as they are" and current containment levels be maintained. 
New Zealand First wanted the country, bar Auckland, moved to Level 1.
Cabinet also decided to remove physical distancing restrictions on public transport, including buses, trains and aeroplanes. This means that from today, they don't need to restrict passenger numbers.
Mask usage on public transport remains mandatory.
Prime Minister Jacinda Ardern characterised the new sub cluster of 15 people, connected to a bereavement event associated with the Mt Roskill Evangelical Church, as a "potential trouble spot". 
"This event does raise the possibility that more people have been exposed within what is already our biggest cluster to date," she said.
What's more, it's come to light a Jet Park quarantine facility health worker, who on Sunday was reported to have contracted Covid-19, was exposed to a large group of Les Mills Takapuna gym goers. 
Eighty-nine people have reportedly been identified as close contacts, while a further 220 people, who were at the gym at the same time as the infected person, but didn't partake in the same classes, have been considered casual contacts.
Altogether there are 96 active Covid-19 cases in New Zealand, including 57 community cases and 39 imported cases. 
Here's a snippet from Ardern's announcement:
It has now been two weeks, one transmission cycle of the virus, since Auckland moved to what we have called Level 2.5.

In that time we have identified a further 36 cases in the community All are associated with the wider Auckland cluster and most were people who had a known link to the cluster and so were already isolated.

Since Auckland moved out of level 3 restrictions two weeks ago widespread testing that is roughly double what it was at Level 1 has occurred. Over 100,000 tests have taken place nationwide that have not shown up any spread of the virus to other parts of New Zealand despite the resumption of inter-regional travel.

However. Within the Auckland cluster is a potential trouble spot.

The new sub cluster that has emerged in the past two weeks related to a bereavement associated with Mt Roskill Evangelical Church. This has led to 15 cases, and while there is no evidence of significant spread outside of the Auckland cluster, this event does raise the possibility that more people have been exposed within what is already our biggest cluster to date.

The last time Cabinet made a decision to move down from level 2 to level 1 we had spent 26 days at level 2, more than two transmission cycles and had gone 17 days without any new cases of Covid-19 in the country. That was to give ourselves confidence that any move back to level 1 would stick.

So far we have spent 14 days at what we are calling 2.5 in Auckland and have had cases in the community continue to emerge every day bar one. While no new community cases is not a measure in and of itself for moving down levels, as we know more cases will emerge from this clusters tail, these cases can continue to pose risks.

New Zealand has followed a plan that has worked. Since the start we have been cautious. This has both saved lives, but also meant our economy has been able to be more open in a more sustained way than nearly any other country in the world. It is a formula that works.

So while our aim is to speedily move down alert levels safely, we also need to be focused on the future, on getting back to Level 1,  but in a sustained way and not rushing there only to have to bounce out of it soon after.

Advice put to us today suggests we should be cautious about moving to Level 1 immediately, and that it would be prudent to continue to monitor case numbers for a short while longer.

That's why, on the advice of the Director-General, Cabinet has decided on a short extension to the current restrictions of Alert Level 2.5 for Auckland, and Level 2 for the rest of the country.

But I do want to signal what the likely next decisions are.

For Auckland, Cabinet will review the current 'Level 2.5' settings at our meeting on Monday 21st of September, with a view to increase gathering limits for Auckland if we are in a similar position with containing the cluster. If that change was agreed, this would come into effect on Wednesday 23rd of September.

And for the rest of the country, while we will retain the status quo for now, Cabinet has agreed in principle that at 11.59pm on Monday the 21st September, the rest of New Zealand will move to Alert Level 1.

This is contingent on cases tracking as they are, and maintaining the containment we have seen. The move will be confirmed on Monday when Cabinet meets again.

I know some may have questions as to why the rest of the country hasn't moved to level 1 just yet.

Modelling done for the Ministry of Health continues to suggest around a 25 percent chance of cases moving outside of the Auckland region. So while the cases are currently in Auckland, with inter-regional travel open there remains a risk of spreading the virus to the rest of the country.

As I said we haven't had many days without new cases appearing in Auckland and it only requires one person travelling and attending a super-spreader event somewhere else in the country and we could be looking at further restrictions everywhere. So the level 2 precautions we have in place continue to act as a safety barrier for flair ups in the rest of New Zealand.
Here's the latest from the Ministry of Health today:
There is one new community case of COVID-19 to report today.

The case is a female child who is epidemiologically linked to an existing case associated with the Botany sub-cluster which has been genomically linked to the Auckland cluster.

The child has been in isolation since August 30 due to being a household contact of a confirmed case.

The case of the healthcare worker from the Auckland quarantine facility who was reported yesterday has been genomically sequenced by ESR. The case is genomically linked to three cases that have been in the quarantine facility that are linked to the Auckland cluster. This reinforces exposure at Jet Park being the most likely route of transmission, but the Public Health Unit continues to investigate exactly how the infection occurred.

The healthcare worker has five household contacts, and all have returned a negative test result. As close contacts they will remain in self-isolation for the full 14-day period and will be retested twice.

Nine staff from the quarantine facility have been identified as close contacts, tested, and all have returned a negative result. They will also remain in self-isolation for the full 14-day period and will be retested.

A deep clean of staff areas in the facility was completed yesterday.

We would like to sincerely thank staff from elsewhere in the healthcare sector who are working at Jet Park to provide cover for those staff who are self-isolating.

We would also like to sincerely thank all healthcare professionals who choose to work in our managed isolation and quarantine facilities, they are a critical part of New Zealand's response to COVID-19.

There are 53 people linked to the community cluster who remain in the Auckland quarantine facility, which includes 29 people who have tested positive for COVID-19 and their household contacts.  

Since August 11, our contact tracing team has identified 3,708 close contacts of cases, of which 3,697 have been contacted and are self-isolating, and we are in the process of contacting the rest.

Today there are three people in hospital with COVID-19 – one is in isolation on a ward in Auckland City Hospital. Two are in ICU, at North Shore and Waikato hospitals.

With today's new case and two additional recovered cases, our total number of active cases is 96.

Of those, 39 are imported cases in MIQ facilities, and 57 are community cases.

Our total number of confirmed cases of COVID-19 is now 1,447, which is the number we report to the World Health Organization.

Yesterday our laboratories processed 3,573 tests, bringing the total number of tests completed to date to 868,042.

NZ COVID Tracer

There are now 2,207,900 users registered on NZ COVID Tracer.

The app has recorded a total of 57,516,651 poster scans, and users have created 2,848,976 manual diary entries in NZ COVID Tracer.

There have been 368,745 QR codes created to be displayed around the country.
Here's a media release from National:
Staying on Level Two for another week means that this lock-down has gone on too long for those living far away from Auckland, National Party Leader Judith Collins says.

"Why is the South Island still at Level 2 when there hasn't been a case recorded there since the end of May?

"South Islanders have put up with the inconvenience of restricted gatherings, cancelled sports fixtures and half empty businesses. They've had enough.

"While we had a sound response to the pandemic back in March, we're now in danger of using a mallet to crack a nut when it comes to how we handle this disease. For many under continued lock-down, far from the outbreak, the worst effects won't come from the disease itself but the economic fall-out of how we handled it.

"The Prime Minister's claims about the positive state of the economy do not line up with the number of people out of work and the even larger numbers who have retained work due to the wage subsidy.

"If Labour had a clear plan at the border, this outbreak could have been tracked and traced much earlier.  Now those in South Island are continuing to pay a price for an outbreak happening hundreds of kilometres north of them."
Here's a media release from NZ First:
New Zealand First leader Winston Peters has today invoked the Coalition Agreement's 'Agree to Disagree' provisions in light of Cabinet's decision to maintain Alert Level 2 settings outside Auckland.

"The Director General of Health has stated that the Covid-19 outbreak in Auckland is contained. Additionally, he believes there is a low risk of transmission outside of Auckland," said Mr Peters.

"These assessments are underpinned by a secure border, good levels of community testing and responsive contact tracing processes. 

"New Zealand First notes that it will be around 120 days since the last community transmission or reported case – with the sole exception of the four Tokoroa cases, all linked to the Auckland cluster – outside of the Auckland region."

"Despite modelling suggesting a small risk of undetected cases outside Auckland, no evidence has yet emerged that this risk has been realised," said Mr Peters.

"With the opportunity cost, in terms of lost output to the economy, running in excess of $200 million for every week the rest of the country remains at Alert Level 2, as opposed to Alert Level 1, the economic risks are rising sharply and in inverse relationship to the Director General's stated health risk assessment that the outbreak in Auckland is contained.

"Travelling around the South Island has reinforced that people are not observing social distancing in the absence of any registered or real threat of Covid-19 exposure since late April. Not because they are against the Government's Covid-19 response, but because they have applied their own 'common sense' test to their risk of exposure to the virus," said Mr Peters.

"Businesses outside Auckland affected by Alert Level 2 restrictions are looking to the government to fairly apply its own agreed upon criteria to match the health situation they face. 

"People are also asking me how it is fair for the election campaign to be conducted under the Alert Level restrictions and some feel, as we do, that there is not an even playing field for respective campaigns under these conditions. 

"As stated by the Director General, 'this outbreak continues to best fit the description of Alert Level 2 in Auckland (with limited community transmission occurring), and Alert Level 1 elsewhere (with a low risk of cases spreading from Auckland, and no evidence yet that spread has in fact happened).'

"As a government, we have to weigh relative risk across a number of factors. The elimination of all health risk skews that analysis in favour of theories of transmission that are so far not supported by any actual evidence of transmission outside Auckland, while the economic burden for current and future taxpayers continues to mount.

"For these reasons while New Zealand First supports the continuation of Alert Level 2 in Auckland it cannot support a continuation of Alert Level 2 outside of Auckland until Monday 21 September at midnight, so has invoked the 'Agree to Disagree' provisions of the Coalition Agreement in relation to this specific part of the Cabinet decision," said Mr Peters.
Here's a media release from ACT:
"Keeping New Zealand at Alert Level 2 shows the Government has failed at its Covid-19 response," says ACT Leader David Seymour.

"The Government says it has done a great job, and we must stay locked down. They cannot have it both ways. Either the Government has failed, or the restrictions can be lifted.

"Six months into this epidemic, the only tool the Government has is lockdowns. This approach is not sustainable

"New Zealanders are understandably becoming increasingly frustrated at the rules and restrictions they're facing because the Government didn't go hard or early enough.

"New Zealand was a 60th country in the world to have Covid-19 arrive, we had 102 days of being Covid free to improve our response and it took the Government 192 days to require border staff be tested.

"The restrictions on the South Island are particularly harsh. There hasn't been any community transition there in the latest outbreak, but they've been unable to go about their daily lives.

"Many in the hospitality business are allowed to open but cannot make money doing so. It is death by two thousand cuts. A thousand last lockdown and another thousand now.

"There should have been a crowd for South Canterbury vs North Otago at the weekend. The Government has repeatedly told us a strong health approach would lead to an open economy and yet Auckland had to endure another lockdown and we've missed out on the Rugby Championship.

ACT's approach learns from Taiwan and includes:

New Zealand Epidemic Response Unit: Based on Taiwan's Central Epidemic Command Centre
Government as referee, not player: Allow alternative facilities for safe, electronically-monitored isolation, with strict punishment for rule-breakers
Risk-weighted: Treat different countries and travellers with different levels of caution
Technology-driven: Such as COVID card, ëlarm, rapid tests, temperature checks and thermal cameras
Continuous improvement: Constantly compare ourselves with the best and seek to strengthen our resistance.

"If we want to enhance New Zealanders' overall wellbeing, we must get a lot smarter. A Party Vote for ACT is a vote to tackle COVID-19 intelligently."