ANZ Business Outlook survey results for October show solid improvements in confidence levels from the previous month; construction sector easily the most buoyant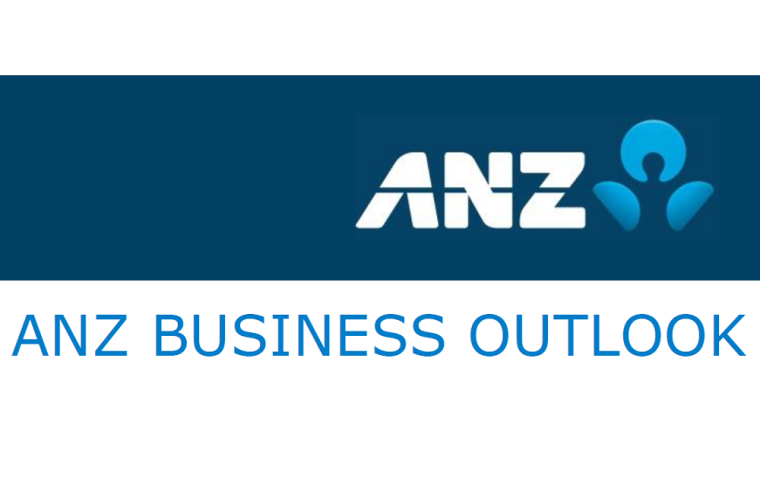 Business confidence has improved over the past month, according to the results of the latest ANZ Business Outlook Survey.
"Businesses remain relatively upbeat, and key activity indicators are holding up," ANZ chief economist, Sharon Zollner said.
Construction is now by far the most positive sector - both residential and commercial. A net 14% of firms now expect higher residential construction activity over the next 12 months, which compares with a -3% net figure in September.
Zollner said commercial construction firms' expected activity tends to be more volatile, "but it held onto last month's sharp lift and indeed increased further, with a net 19% of firms expecting higher activity". 
She said that businesses in general across the whole economy continued to have "stubbornly low" expectations of inflation (1.4% - which is below the Reserve Bank's explicitly targeted level of 2%) despite the fact that businesses are expecting to lift their own prices and are expecting their own costs to rise.
The low inflation expectations would be of concern to the RBNZ, she said. 
The election (on October 17) took place during the compiling of these survey results.
Zollner said the levels of most activity indicators were little changed as October went on, despite the election.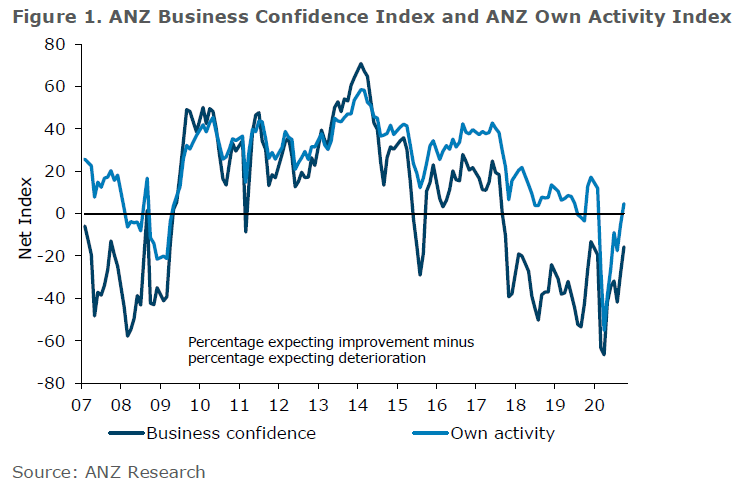 "There was a mix of ups and downs – it's no longer true to say that business activity and sentiment indicators are bouncing strongly across the board."
She said it was expected that businesses would face some tougher times as the cushioning impact of the wage subsidy faded.
"...But our best guess is that it'll take at least a month or two to be felt. For now, the levels are encouragingly robust, on the whole."
Zollner said the global economic growth outlook was "looking precarious" as Covid-19 cases were rising and this fact likely explained nervousness being demonstrated by our exporters.
"The low export intentions and weakening in parts of the manufacturing sector speak to the fact that this is a global shock. Goods exports have been a bright spot in the economy and we expect that to remain the case: people have to eat, and global food supply chains are under pressure for a range of reasons this year.
"Challenges lie ahead for the New Zealand economy too, certainly, with the seasonal impact on tourism only starting to be felt and direct fiscal support waning. The housing market is supporting 'the vibe' but also starting to spark financial stability concerns.
"On the plus side, New Zealand has repeatedly successfully repelled community incursions of COVID-19, catching them early and closing them down without requiring further lockdown measures. The border can never be made 100% secure, but the second line of defence appears to be holding. Compared to the rest of the world, we are very fortunate indeed."