US retail sales tick up; South Korea sentiment falls; bond markets see inflation coming; 2020 equity market moves very mixed; UST 10yr at 0.93%; oil and gold hold; NZ$1 = 71.6 USc; TWI-5 = 73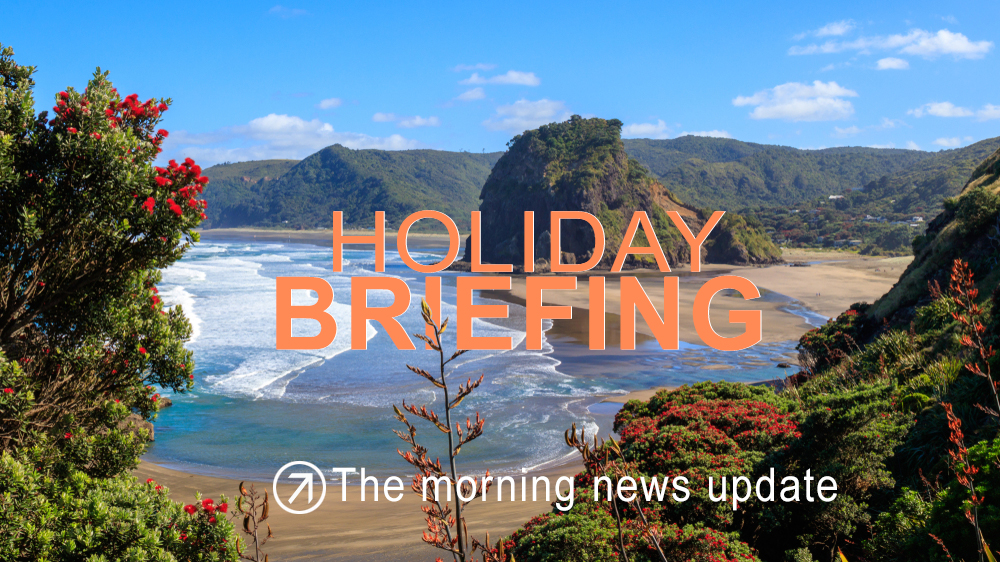 Here's our summary of key economic events over the Christmas-New Year holiday break that affect New Zealand, with news signs of inflation are emerging in financial markets.
First in the US, holiday retail sales have been better. Last week they were up a fractional +0.4% from the prior week, and that is 'better' because that prior week was down -0.9%. Compared to the same week a year ago, these sales are up almost +9%.
The Dallas Fed factory survey picked up in terms of current activity in December, but expectations this would last waned.
Congressional squabbling over the level of pandemic relief continues, even with a deal in place. The art of political compromise is lost in Washington.
In South Korea, consumer sentiment slipped sharply in December from November and reversing two months of strong sentiment gains. The new pandemic outbreak no doubt is changing the mood there.
In bond markets, the UST breakeven rate is almost at 2% today, it's highest in two years. This rate is essentially the bond market's prediction of future inflation. The US Fed is trying to reignite inflation for a set of reasons, not the least, it is a way of 'paying' for all this excessive monetary and fiscal stimulus. Unfortunately for them, higher interest rates also mean a very much larger claim on their Federal budget. Even now, with near-zero rates, interest on the US Federal debt takes US$345 bln (5.3%) of their tax revenues. It is a very tricky public policy balance and if it goes wrong, the world will pay a high price.
On Wall Street, the S&P500 is down -0.2% in afternoon trade today and that is a reversal from the +0.5% it opened at. Overnight European markets were mixed although London was up +1.5% to match yesterday's similar rise in Frankfurt. Yesterday the very large Tokyo market rose a very strong +2.7%. Hong Kong rose almost +1.0%, but Shanghai fell more than -0.5%. The ASX200 was open with light trading and posted a +0.6% gain, while the NZX50 posted a very strong +1.6% gain in light trade.
For the year, the NZX50 Capital Index is heading for a +13% rise, the ASX200 for a -1.5% fall. They compare with the S&P500 which is headed for an annual gain of +15%, Shanghai will be up +11% and Tokyo up +16%. In Europe, the Frankfurt market will post a +4% gain for the year, Paris will post a -6% loss, and London a -13% loss in 2020.
The latest global compilation of COVID-19 data is here. The global tally just keeps on rising, now at 81,586,000 and up +577,000 in one day. We are heading for 100 mln before the end of January. Many countries are getting a surge from Christmas gatherings where social distancing was abandoned, and with New Year approaching, that surge is likely to be compounded.. It is still very grim in Russia, the UK, South Africa and Indonesia. It does seem to be easing in Europe, although not in the UK or Sweden. Global deaths reported now exceed 1,769,000 and up +12,000 since this time yesterday as death rates rise everywhere. The UK variant strain is now spreading worldwide, although only small numbers of cases are being reported so far.
But the largest number of reported cases globally is still in the US, which rose a massive +218,000 overnight for their tally to reach 19,809,000. The US remains the global epicenter of the virus. The number of active cases is still rising and now at 7,763,000 and that level is up +15,000 in one day, so many more new cases more than recoveries. Their death total is up to 344,000 (+3,000). The US now has a COVID death rate of 1035/mln and approaching the disastrous UK level (1051).
In Australia, their Sydney-based community resurgence seems to be stretching out further. There have now been 28,350 COVID-19 cases reported, and that is +15 more cases overnight. Now 189 of their cases are 'active' (+1 overnight). Reported deaths are unchanged at 909.
The UST 10yr yield will start today at just on 0.93%, a -1 bp slip overnight. Their 2-10 rate curve is flatter at +80 bps, their 1-5 curve is unchanged at +27 bps, while their 3m-10 year curve is also unchanged at +85 bps. The Australian Govt 10 year yield is down -4 bps at 0.96%. The China Govt 10 year yield is down another -1 bp at 3.22%, while the New Zealand Govt 10 year yield is up +1 bp at just under 1.00%.
The price of gold is up a minor +US$2 today to be now at US$1,878.
Oil prices have slipped slightly and are now just under US$48/bbl in the US, while the international price is stable at just over US$51/bbl.
And the Kiwi dollar is more than +½c higher today at 71.6 USc. Against the Australian dollar we up also, now at 94 AUc. Against the euro we are firmer too at 58.4 euro cents. That has pushed our TWI-5 up to 73 and a twenty-one month high.
The bitcoin price has fallen back -2.7% today and is now at US$26,424. The background for the recent jump is here. The bitcoin rate is charted in the exchange rate set below.
The easiest place to stay up with event risk today is by following our Economic Calendar here ».