US Congress avoids a jobless benefits mess; China distorts food and commodity prices; China tells banks to cap mortgage risks; UST 10yr at 0.92%; oil holds and gold up; NZ$1 = 71.8 USc; TWI-5 = 73.1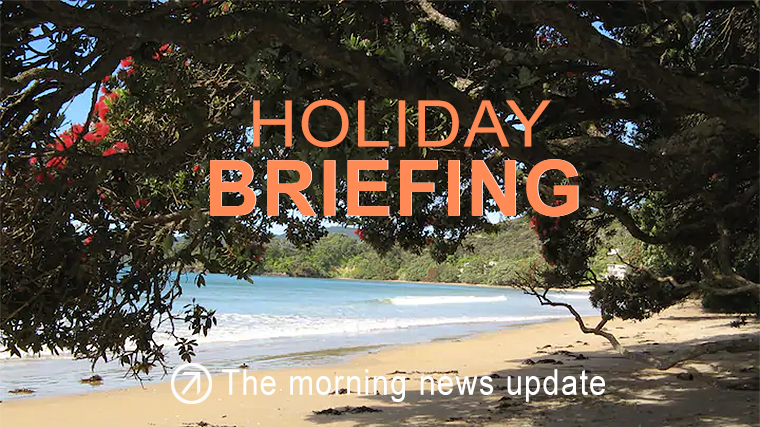 Here's our summary of key economic events over the New Year holiday break that affect New Zealand, with news the pandemic resurgence is making a mess of 2021 optimism.
But first, in the US, the number of new claims for jobless benefits fell last week to 841,000. That leaves 5.3 mln people on these benefits. The expected end won't happen now as Congress has approved an extension, including a special support payment. (At the end of 2019, there were 1.8 mln people on these support programs.)
The price of crude oil has now been stable for a few weeks and drillers are finding that at these [low] levels they can be profitable, so more wells are being brought back online. Last week's 351 is 100 more than the bottom in July, and 24 consecutive weeks of [small] gains.
In a parting shot, the Trump Administration is selling drilling leases in the Arctic National Wildlife Refuge in Alaska. Bids close on Friday, January 8 (NZT). But in a sign of the times, it looks like no oil driller will bid. Just another policy failure.
China's factory PMI slipped marginally at the end of 2020 to record a modest expansion. Their services PMI however is expanding is a healthy way, and the final 2020 expansion is similar to the November data. These are official data; the unofficial Caixin metrics have been giving stronger results recently and this version won't be released until later tomorrow.
This Chinese expansion is the engine of world growth at present, but it does come with some unique distortions. There are many, including a growing north-south divide within the country.
But the most important is the sharp distortion in food prices. It is notable that prices for corn, wheat, palm oil and rice are all very high and rising. This trend exposes China's food deficit, and the implications for affordable food for the rest of the world are serious. The next dairy auction is later this week and New Zealand will no doubt benefit from this trend, not only for dairy but red meats as well. But the insatiable Chinese appetite for buying up food on the world stage will have unfortunate consequences in 2021. Basically China can't feed itself, and social harmony at home means the rest of the world's problems will be ignored as it moves to ensure it has enough food.
Metals prices are also being distorted on Chinese demand - and its politics. While it says it is getting serious about trying to cut its reliance on Australia's iron ore and Australian coal, prices just keep on rising. Certainly, Australia is not suffering at this time, despite their nervousness. But it is not only Australian metals, copper and other key minerals are also at very high levels too.
And China is moving aggressively to ensure it has 'military-first' policies in place should it feel that its rivals are getting the upper-hand. For the first time, "disruption" and protection of "development interests" have been added to the legislation as grounds for the mobilisation and deployment of troops and reserve forces.
The resurgence of the pandemic is getting economists reworking their 2021 forecasts already, all with eyes to downgrades. That is true for Australia as well. But before that pullback kicks in, we will no doubt hear news later today that the Aussie housing market is rising sharply, with stellar gains in Victoria, NSW and Queensland all at the same time.
Property risks are also getting attention in China as their central bank regulator tells banks to cap their exposure to the sector.
The latest global compilation of COVID-19 data is here. The global tally just keeps on rising, now at 84,839,000 and up +2.6 mln since Christmas Eve. We are heading for 100 mln before the end of January. Many countries are getting a surge from New Year's celebrations where social distancing was abandoned. It is still very grim in Russia, the UK, South Africa and Indonesia. It does seem to be easing in Europe, although not in the UK or Sweden. Global deaths reported now exceed 1,840,000 and surging +43,000 as death rates rise everywhere. The UK variant strain has now spread worldwide, meaning this virus is much more infectious.
But the largest number of reported cases globally is still in the US, which rose a massive +918,000 since New Year's Eve for their tally to reach 20,927,000. The US remains the global epicenter of the virus. The number of active cases is still rising and now at 8,199,000 and that level is up +406,000 in five days, so many more new cases more than recoveries. Their death total is up to 359,000 (+12,000). The US now has a COVID death rate of 1081/mln, but the disastrous UK level (1102) is actually rising faster now.
In Australia, their Sydney-based community resurgence seems to be stretching out further with yet more hotspots. That takes their all-time cases reported to 28,483, and +102 more cases since New Year's Eve. Now 273 of these cases are 'active' (+69). Reported deaths are unchanged at 909.
The prospect of a Trans-Tasman travel bubble in early 2021 has now slipped away. Australia is now nowhere near "28 consecutive days of community transfer COVID-free" to allow a travel bubble without any isolation.
The UST 10yr yield will start today, and the year, at just under 0.92%. Their 2-10 rate curve is a little flatter at +79 bps, their 1-5 curve is much flatter at +25 bps, while their 3m-10 year curve is unchanged at +86 bps. The Australian Govt 10 year yield is down -1 bp at 0.97%. The China Govt 10 year yield is unchanged at 3.20%, while the New Zealand Govt 10 year yield is holding at just under 1.00%.
The price of gold is up another +US$8 in New York to be now at US$1,898/oz.
Oil prices are marginally firmer today at US$48.50/bbl in the US, while the international price is now just under at US$52/bbl.
And the Kiwi dollar has fallen back slightly to start the year, now at 71.8 USc. Against the Australian dollar we have dropped a lot and we are now under 93 AUc. Against the euro we are firmer by +½c at 59.2 euro cents. The net effect is that our TWI-5 is marginally lower at 73.1.
The bitcoin price has started the year at new all-time high levels, and although it has drifted off its absolute highs in the past few hours, it is now at US$32,736 or +16% above the high it finished at the end of 2020. The background for the recent jump is here. The bitcoin rate is charted in the exchange rate set below.
The easiest place to stay up with event risk today is by following our Economic Calendar here ».