IMF's China review warns on dangers of unsustainable debt-based growth; Taiwan's export rise extends; US backs down on tech tax; US jobs shrink; UST 10yr at 1.10%; oil and gold up; NZ$1 = 72.4 USc; TWI-5 = 73.6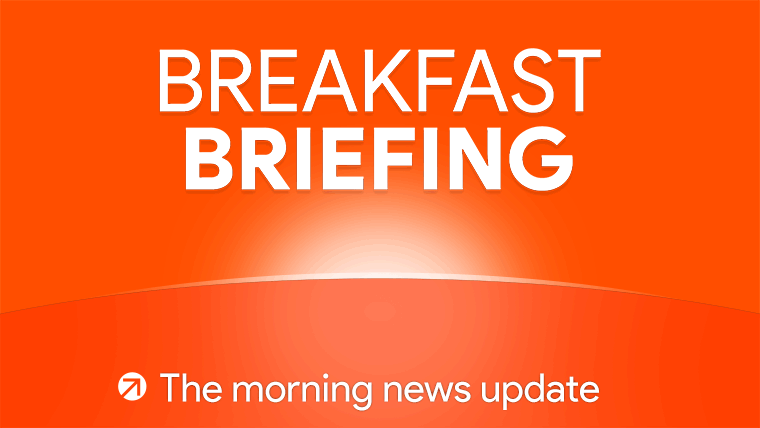 Here's our summary of key economic events over the weekend that affect New Zealand, with news of important transitions underway, even as current conditions remain troubling.
At the end of last week, equity markets everywhere rose to new record highs as investors looked past the political unrest in Washington, now just a sideshow, secure in the knowledge this is just 'reaction' and the real long term event happened in Georgia. There was a red-to-blue transition that will likely be repeated in coming years in neighbouring states. Safe haven investments like US Treasuries and gold sold off, with yields rising sharply. Investors expect the incoming US Administration will pass bigger fiscal stimulus and infrastructure spending plans, and get an effective vaccine program underway.
Meanwhile, the IMF says China's economic growth will rebound +7.9% in 2021 after dipping to +1.9% in 2020, and then expand in the +5% range over the following 15 years.
But more importantly, they are calling out the slow pace of structural reform in China and its reliance on debt and Beijing stimulus for this growth. They report that central government debt will grow to +113% of GDP by 2025 and that ignores provincial and local government debt. The IMF implores than to shift away from growth based on massive infrastructure projects, to one driven by consumer demand and supported by a much better social safety net system.
The IMF said China needs to find a way to wind down problem banks, and it warns of the 'decreasing quality' of Chinese corporate debt. Foreign investors are also becoming wary of yuan bonds.
China has reported rising foreign exchange reserves, now up to US$3.217 tln as at the end of December 2020 and almost +2% higher in a year. These reserves are now at a five year high.
Chinese authorities are succeeding in holding iron ore and coal prices from rising further, but they are not managing to get them lower following the recent sharp run up. However they are also not succeeding in getting key imported food commodity prices from their sharp rises, which are continuing. And this is despite sharp falls in local pork prices recently.
Taiwan's export prowess continued in December with another +12% year-on-year rise and boosting their trade surplus to +US$5.8 bln for the month. Helping that was a slowdown in their imports.
The US has reversed its threat to impose tariffs on France in retaliation for France's digital services tax on the tech giants.
And staying in the US, non-farm payrolls fell in December in an unexpectedly disappointing result. Analysts had expected a +100,000 rise but in fact they fell -140,000. It is a backsliding of the minor economic recovery that took place over their summer and autumn. But markets aren't worried; there is an opportunity for 2021 to be the year of a considerable bounce-back, thanks to monetary and fiscal stimulus that will be more flexible and forthcoming after January 20, the delayed effects of buoyant markets over the last few months, and above all the expectations of widespread coronavirus vaccination. Whether that opportunity converts into reality is a major question. 'Reality' has been in short supply in the US over the past four years.
In December 2020 there were 8.9 mln fewer people employed than in December 2019. Their participation rate was 61.5%, and down from 63.3% a year ago. And all this happened while their working aged population grew by more than +1 mln people. Average wage rates rose but that is only because job losses were hardest in low-paid employment, removing them from the averaging calculation.
Still, for many Americans, debt is the answer to financial constraints. The Fed released its consumer 'credit' (debt) data for November and that was +4.6% higher than for November 2019. It rose +$20.1 bln in just one month after falling an average of -US$3.7 bln/month from March to October. To be fair, credit card balances (revolving debt) are still declining and have fallen -US$120 bln so far in 2020 (they rose +US$28 bln in the same 11 month period in 2019.) What is rising fast are personal loans, up +US$112 bln in 2020 so far, compared to +$131 bln in the equivalent period in 2019. Much of this will be car loans, but certainly not all.
Canada also recorded a sharp fall in employment in December. A fall was expected there, but the -63,000 was far larger than expected and wiped out the +62,000 November gain.
The latest global compilation of COVID-19 data is here. The global tally is rising faster, now at 89,892,000 and up +1.5 mln in two days. We are heading for 100 mln within two weeks mainly because the UK variant is taking off worldwide now. It is still very grim in Russia (+22,000 overnight), the UK (+55,000), and South Africa (+22,000). Global deaths reported now exceed 1,931,000 and surging +26,000 in two days as death rates rise everywhere.
But the largest number of reported cases globally are still in the US, which rose +545,000 over the past two days for their tally to reach 22,735,000. The US remains the global epicenter of the virus. The number of active cases rose overnight and is now at 8,957,000 and that level is up +291,000 in just two days, so more new cases than recoveries again by a substantial margin. Their death total is up to 382,000 however (+7000). The US now has a COVID death rate of 1150/mln, sadly comparing with the disastrous UK level (1196).
In Australia, their Sydney-based community resurgence is back under control although officials are on high alert over the risks from the UK variant which is starting to show up in the community. That takes their all-time cases reported to 28,595, and +48 more cases over the weekend with most in managed isolation. But 314 of these cases are 'active' (+11). Reported deaths are unchanged at 909.
The UST 10yr yield will start today up another +2 bps at just over 1.12%. Their 2-10 rate curve is still at +98 bps, their 1-5 curve is also still at +38 bps, and their 3m-10 year curve is holding too at +103 bps. The Australian Govt 10 year yield is unchanged at 1.10%. The China Govt 10 year yield is also unchanged at 3.22%, and the New Zealand Govt 10 year yield completes the unchanged lineup at 1.07%.
The price of gold took a big tumble in New York near the end of last week but at the market close it had rallied slightly to finish up +US8/oz to be now at US$1850/oz.
Oil prices are slightly firmer again today at just over US$52.50/bbl in the US, while the international price are +US$1 firmer at just over US$56/bbl. Rig counts are rising faster now.
And the Kiwi dollar is virtually unchanged at 72.4 USc today. Against the Australian dollar we are softish at 93.2 AUc. Against the euro we are still at 59.2 euro cents. That means our TWI-5 is now at 73.6.
The bitcoin price has dipped below the US$40,000 level today, and still volatile. It has now fallen to US$39,369 and -2.0% lower than where we left it on Saturday. The bitcoin rate is charted in the exchange rate set below.
The easiest place to stay up with event risk today is by following our Economic Calendar here ».