US Fed's surplus grows; US expects more inflation; China gets less inflation; Aussie retail sales jump; equities slip; UST 10yr at 1.14%; oil and gold unchanged; NZ$1 = 71.8 USc; TWI-5 = 73.2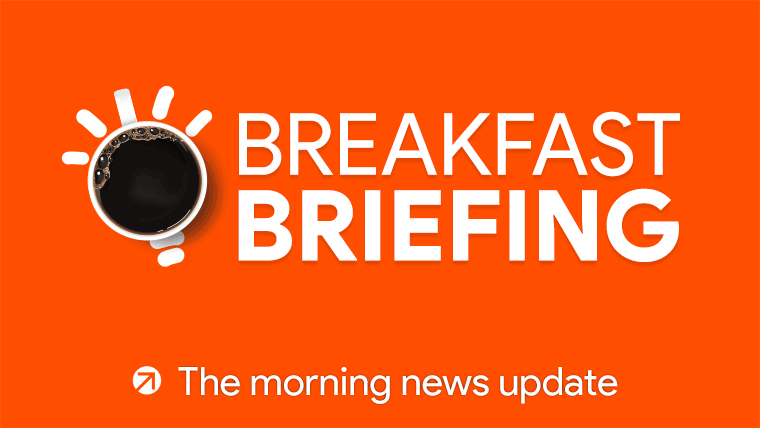 Here's our summary of key economic events overnight that affect New Zealand, with news one corner of the asset price bubble is getting very unstable - bitcoin.
But first, in 2020 the US Fed generated a much larger surplus on its monetary operations as interest rates skidded towards zero. In 2019 it sent a US$55 bln surplus to the US Treasury, but in 2020 it sent an $88 bln surplus.
American consumer expectations for future inflation are rising, even if the rise isn't sharp. +3% seems to be what American expect in both the medium and longer term. (Actual current CPI is +1.2%.) They expect house price inflation to rise slightly faster at +3.6%.
In China, consumer inflation has evaporated. CPI prices rose just +0.2% from a year ago in December, but at least this bounced back out of deflation territory where it was in November. The only item that still shows rising prices is red meat, with both beef and lamb prices up +4.6% over the past year. Even pork prices are declining (-1.3%pa).
However deflation for producer prices is still with them even though it is easing quicker now.
Data for November retail sales in Australia shows a strong recovery, driven by the re-opening of Victoria. But the pandemic twists makes this a highly distorted picture, even if it is quite positive. It is also marginally above expectations.
Wall Street has started the week lower by -0.2% in early afternoon trade. Overnight European markets were lower by about -0.8% although London fell more than -1%. Yesterday, Shanghai fell -1.1% while Hong Kong rose +0.1%. Tokyo was closed for a public holiday. The ASX200 ended its session down -0.9%, while the NZX50 Capital Index slumped almost -2% as the electricity gentailers took a serious bath from profit-taking.
The latest global compilation of COVID-19 data is here. The global tally is rising faster, now at 90,436,000 and up +544,000 in one day. We are heading for 100 mln within two weeks mainly because the UK variant is taking off worldwide now. It is still very grim everywhere except in our region. Global deaths reported now exceed 1,938,000 and +7000 since this time yesterday as death rates rise everywhere.
But the largest number of reported cases globally are still in the US, which rose +201,000 on their Sunday for their tally to reach 22,936,000. The US remains the global epicenter of the virus. The number of active cases rose overnight and is now at 9,067,000 and that level is up +110,000 in just one day, so more new cases than recoveries again by a substantial margin. Their death total is up to 383,000 however (+1000) and the count is delayed today because it is Sunday. The US now has a COVID death rate of 1155/mln, sadly comparing with the disastrous UK level (1196).
In Australia, their Sydney-based community resurgence is back under control although officials are on high alert over the risks from the UK variant which is starting to show up in the community. That takes their all-time cases reported to 28,595, and +19 more cases yesterday with most in managed isolation. But 312 of these cases are 'active' (-2). Reported deaths are unchanged at 909.
The UST 10yr yield will start today up another +2 bps at just over 1.14%. Their 2-10 rate curve is still at +99 bps, their 1-5 curve is also still at +39 bps, and their 3m-10 year curve is holding too at +103 bps. The Australian Govt 10 year yield is little-changed at 1.09%. The China Govt 10 year yield is lower however, down -4 bps at 3.18%, while the New Zealand Govt 10 year yield is unchanged at 1.07%.
The price of gold is unchanged in New York at US$1850/oz.
Oil prices are slightly softer today at just on US$52/bbl in the US, while the international price is at just over US$55.50/bbl. Rig counts are rising faster now.
And the Kiwi dollar is down more than -½c at 71.8 USc today. Against the Australian dollar we are softish at 93.1 AUc. Against the euro we are lower at 59 euro cents. That means our TWI-5 is now at 73.2.
The bitcoin price has crashed today, now at US$30,467 today, and very volatile. It had now fallen -US$8902 from this time yesterday, a -23% drop in just one day. But it continues to jump around wildly. The bitcoin rate is charted in the exchange rate set below.
The easiest place to stay up with event risk today is by following our Economic Calendar here ».