Bitcoin smashes records in reverse today with eye-watering declines in a very short period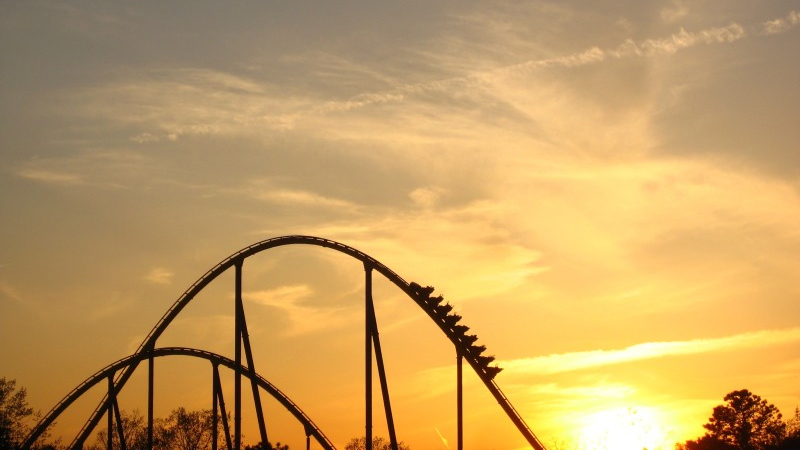 Update: As at Tuesday, 6am, it is down to US$30,467 as the sell-off continues. The drop from the January 9 peak is now -US$11,495 or -27%.
---
The bitcoin price is falling fast today (Monday).
It it now at just US$33,622. 
Readers will recall it peaked at US$41,962 on January 9, so the current price is -US$8,340 below that, a drop of -19.9% in just two days!
We have pointed out the extreme volatility before, but the ride for bitcoin 'investors' is getting hair-raising.
Since we reported on its price this morning, it has fallen -US$5,747 or -14.6%.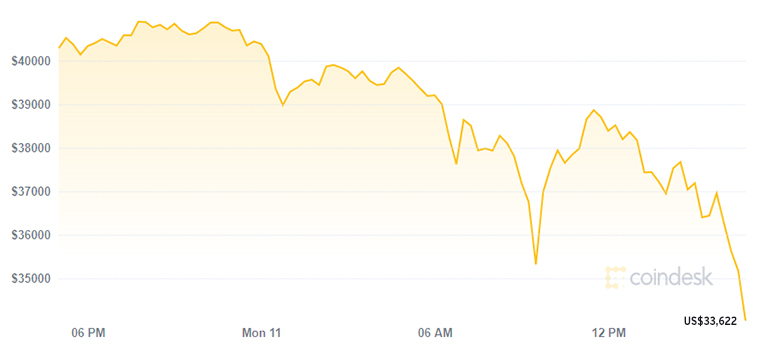 The fall comes as media reports "unstoppable record highs". The real-time, online changes are becoming extremely swift, exhibiting all the tell-tale signs of irrational frenzy.
It is a game for gamblers with deep pockets who have ice in their veins. It isn't "investment".