China's recovery slips, stimulus still required; China wary of food inflation; China gets muscular with neighbours; US data improves; Wall Street on edge; UST 10yr at 1.07%; oil unchanged and gold down; NZ$1 = 71.8 USc; TWI-5 = 73.4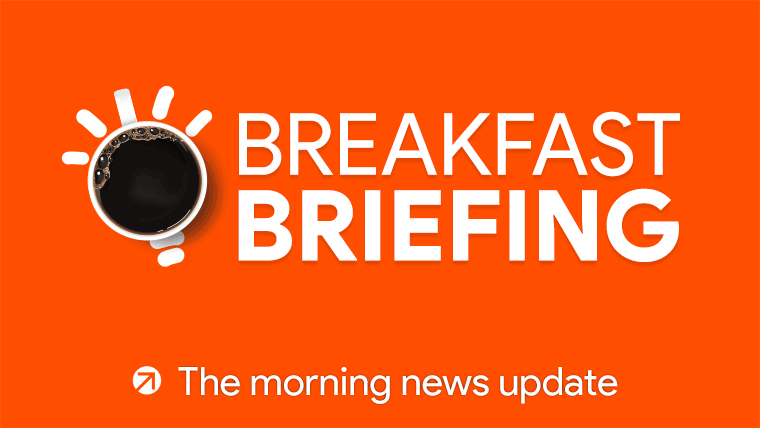 Here's our summary of key economic events over the weekend that affect New Zealand, with news equity markets are on tenterhooks ahead of this week's opening.
But first in China, their official PMIs for January were released overnight and paint a picture of a slipping expansion. The factory PMI dipped a bit more than expected and their services sector PMI reported a larger slip. These results come after officials have been suggesting they can pull back of stimulus support, so they may be having a re-think about that.
That infrastructure stimulus has been a boon to civil construction companies. Excavator sales rose nearly 40% in 2020; January 2021 sales are expected come in more than double the year-ago level.
In the Chinese mortgage market, there is growing evidence that residential borrowers are able to tap much cheaper mortgage funding that is supposed to only be available for businesses. Banks have stretched the criteria to allow homeowners into these revolving credit arrangements, ones that save borrower from the State-imposed interest levels on homeowners, designed to quell the froth in those residential markets.
Speaking of froth, remember China's HNA conglomerate? It is about to disappear, with creditors filing to force it into bankruptcy. It couldn't escape the consequences of too much debt, no matter how low interest rates were. At the end of the day, if a business isn't profitable, no matter now low market interest rates are, they can't access them. Lenders want their money back.
Sovereign governments however get more slack. But they had better watch out on food inflation. Vegetable prices have more than doubled in China from a year ago, and that will be an undoubted talking point during the Chinese New Year as families gather in the traditional homecoming. It is not a problem "more debt" can solve.
At the same time, China is getting more muscular with its neighbours, sending "survey ships" into many of their waters. The Philippines is particularly aggrieved. It hardly seems the way to win friends, but Beijing does seem to want to be seen exerting its power.
Japanese industrial production remains weak and ended 2020 down -3.2%. Any hope that they are in recovery seems to have stalled.
But South Korean industrial production is on the rise with a better than expected result for December. But the same isn't true for South Korean retail sales.
Across the Pacific, Americans' incomes climbed for the first time in three months in December as a new round of government-aid efforts kicked in, priming their economy for stronger growth this year. However personal spending fell, minorly it is true, but it is for a second consecutive month and bears watching.
Also improving is the Chicago PMI, a closely-watched heartland measure that came in better for January than expected.
The latest consumer sentiment poll, this one from the University of Michigan, is largely unchanged.
US pending home sales also improved on a year-on-year basis in their latest data, this lot for December.
It is looking quite ominous for the opening this week on Wall Street. On Friday, the S&P500 fell -1.9% and the S&P500 futures suggest it will fall another -2.2% when it opens tomorrow.
The latest global compilation of COVID-19 data is here. The global tally is rising faster, now at 102,758,000 and up +1.07 mln in two days. The variants are increasing their grip and keeping new infection rates high. It is still very grim everywhere except in our region. Global deaths reported now exceed 2,224,000 and +28,000 since Saturday. More countries have started their vaccination programs. And although 93.9 mln doses have been given so far (+7.7 mln in two days), nowhere has the tide turned on infections or deaths yet - except perhaps in Israel.
But the largest number of reported cases globally are still in the US, which rose +303,000 over the past two days for their tally to reach 26,671,000. The US remains the global epicentre of the virus. The number of active cases rose overnight and is now just on 9,889,000 and +38,000 more than Saturday, so more new infections than recoveries. Their death total is up to 451,000 however (+7000). The US now has a COVID death rate of 1357/mln, awful but made to look 'good' by the disastrous UK level (1559) where deaths are still raging.
In Australia, their community control is impressive. That takes their all-time cases reported to 28,811 and only +11 more cases over the weekend, all new arrivals and all in managed isolation. 66 of these cases are 'active' (-18). Reported deaths are unchanged at 909.
The UST 10yr yield will start today down just -1 bp at just over 1.07%, but it did reach 1.11% at the end of last week so from there it is a -4 bps fall. Their 2-10 rate curve is unchanged at +96 bps, their 1-5 curve is at +34 bps, while their 3m-10 year curve is also unchanged at +102 bps. The Australian Govt 10 year yield is up +2 bps at 1.13%. The China Govt 10 year yield is unchanged at 3.22%, while the New Zealand Govt 10 year yield is also unchanged at 1.13%.
The price of gold will start -US$5 lower today at US$1848/oz.
Oil prices are unchanged at US$52/bbl in the US while the international price is still at US$55/bbl.
And the Kiwi dollar will open the week little-changed at 71.8 USc. Against the Australian dollar we are still at 94 AUc. Against the euro we are at 59.2 euro cents. That means our TWI-5 is at 73.4.
The bitcoin price has fallen sharply again and is now at US$32,802 or a drop of -9.7% since this time Saturday. Volatility in the past 48 hours is still high at +/- 5.7%. The bitcoin rate is charted in the exchange rate set below.
The easiest place to stay up with event risk today is by following our Economic Calendar here ».