US jobs growth timid; Congress moves on big stimulus; US trade balance worse; Canada jobs shrink; Singapore retail declines; south China in drought; UST 10yr at 1.16%; oil up and gold recovers; NZ$1 = 71.9 USc; TWI-5 = 73.7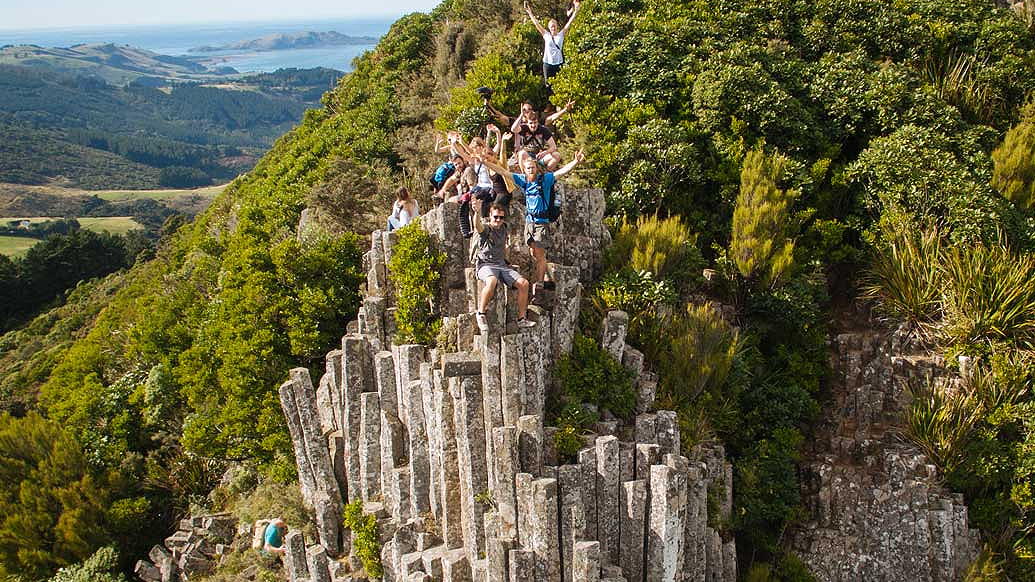 Here's our summary of key economic events overnight that affect New Zealand, with news the US struggled to add jobs in January.
The January non-farm payrolls report was a lackluster affair, coming in with a +49,000 increase in jobs and almost exactly as expected. Much is being made of the fall in the jobless rate to 6.3% from 6.7% but that is partly because their participation rate slipped to just 61.4%. There are still 7 mln people looking for work. If there is a silver lining in this data is that for those in jobs, average hourly earnings are up +5.4% year-on-year although that is probably 'boosted' by the fall-off by the lower-paid.
The new policymakers in Washington are worried. The data bolstered the case for the Biden US$1.9 tln pandemic stimulus plan. And their Senate voted 51-50, after Vice President Kamala Harris broke her first tie, to adopt the budget blueprint for the Biden plan.
Data for the comprehensive American trade balance covering both goods and services to December was also released overnight and that recorded a -US$679 bln deficit for the year, -US$916 bln as a deficit on merchandise trade and a surplus of +US$237 bln in services trade. Exports of goods fell -13.2%, exports of services fell -20%. Imports of goods fell -6.6%, imports of services fell -22%. Their 2020 goods trade balance with China ended in deficit by -US$311 bln and that was relatively small US$34 bln improvement compared to 2019 and much of that coming from food exports late in the year.
Canada reported January jobs data as well and it wasn't very good either; worse in fact. They shed -213,000 jobs when a -50,000 decrease was expected. Their jobless rate jumped to a worrying 9.4%. Their participation rate fell too, to 64.7%. They too are having issues with holding on to low-paid positions and you can see th effect when the average earnings went up +5.9% in 2020.
India's central bank reviewed its policy settings but made no changes, keeping its accommodative settings.
Singapore reported December retail sales overnight and they were very weak, dropping on both a month-on-month basis and a year-on-year basis.
China's food security issues are not easing. In fact they are approaching emergency levels in the South. Rainfall since the end of 2020 in regions south of the Yangtze River was 50-80% less than usual and distributed very unevenly. Now authorities have imposed emergency restrictions on industrial water use. You will recall, this is the area we reported severe and threatening flooding in July last year.
China is again warning its citizens not to study in Australia due to 'great risks' like the pandemic and racial discrimination. This is being seen as just part of Beijing's attempt to get Canberra to toe its policy line.
Australian retailers might be high on their 'trusted' list, but retail sales hit a bump in the road in December according to official data. Retail sales volumes rose +2.5% in the December quarter but turnover fell -4.1% in December from November. That trimmed the previously reported stellar gains to +9.6% year-on-year.
Turnover of housing might be about to zoom higher in NSW, if a plan by their government to abolish Stamp Duty gets over the line. Property sales could surge by an extra 100,000 transactions each year in the State according to official estimates. Real estate activity is already very strong in Australia so adding that sort of demand without adding supply will come with obvious impacts.
Wall Street is posting another rise today with the S&P500 up +0.4% in early afternoon trade, and rising. It is at yet another all-time high, looking to add an impressive +4.6% this week alone and an equally impressive +US$1.5 tln in capitalisation. Since the start of the year, the S&P500 has added +$US1.1 tln in capitalisation so all of it this week. (Since their presidential election the gain has been a massive +US$5.7 tln in capitalisation.) Overnight European markets were mixed with good gains in Paris and Brussels but small retreats in Frankfurt and London. Yesterday, the very large Tokyo market rose +1.5%, Hong Kong was up +0.6% and Shanghai retreated again, down -0.2%. The ASX200 rose +1.1% yesterday while the NZX50 Capital Index rose +0.5%. And that meant the ASX200 closed the week with a +3.5% gain while the NZX50 Capital index recorded a -0.6% weekly loss.
The latest global compilation of COVID-19 data is here. The global tally is still rising, now at 105,000,000 and up +427,000 in one day. It is still very grim everywhere except in our region. Global deaths reported now exceed 2,289,000 and +15,000 since yesterday.
More countries (82) have started their vaccination programs. And although 119.5 mln doses have been given so far (+14 mln more overnight), nowhere has the tide turned on infections - except perhaps in Israel and the USA. However, there is clear evidence the vaccines are working to reduce or even eliminate deaths for those who have taken it.
The largest number of reported cases globally are still in the US, which rose +122,000 overnight for their tally to reach 27,284,000. The US remains the global epicentre of the virus. The number of active cases fell overnight and is now just on 9,782,000 and -8,000 less in one day, so more recoveries than new infections. Their death total is up to 468,000 however (+6000). The US now has a COVID death rate of 1408/mln, and that compares to the disastrous UK level (1634) where deaths are also still rising fast (111,000, +1000 overnight).
In Australia, their community control is impressive. Their all-time cases reported is now 28,842 and only +4 more cases overnight, all from new arrivals and all in managed isolation. 55 of these cases are 'active' (+3). Reported deaths are unchanged at 909.
The UST 10yr yield is up another +2 bps at just over 1.16%. Their 2-10 rate curve is steeper at 103 bps, their 1-5 curve is up at +39 bps, while their 3m-10 year curve is also steeper at +112 bps. The Australian Govt 10 year yield is unchanged at 1.23%. The China Govt 10 year yield is also holding at 3.25%, while the New Zealand Govt 10 year yield is holding as well at 1.38%.
The price of gold will start today with a +US$21 partial bounce-back at US$1811/oz. Silver has rallied a bit more.
Oil prices are slightly higher at just over US$56.50/bbl in the US, while the international price is now just over US$59/bbl.
And the Kiwi dollar will open today having risen back to 71.9 USc. Against the Australian dollar we are also softer at 94 AUc. Against the euro we are still just under at 59.8 euro cents. That means our TWI-5 is up marginally to 73.7.
The bitcoin price has risen overnight by +2.4% to US$37,858. Volatility has been lower at +/- 2.3%. The bitcoin rate is charted in the exchange rate set below.
The easiest place to stay up with event risk today is by following our Economic Calendar here ».