US PMIs at reord levels; demand for Chinese bonds high; iron ore price rises again; Japan factories expanding; EU doing better; UST 10yr at 1.56%; oil up and gold down; NZ$1 = 71.9 USc; TWI-5 = 73.6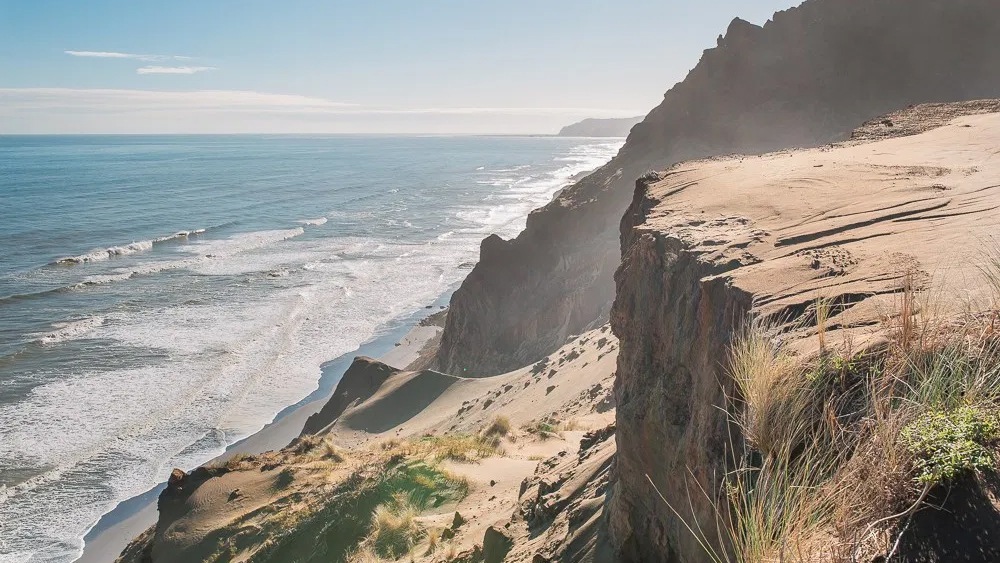 Here's our summary of key economic events overnight that affect New Zealand with news the world's economic expansion seems to be gathering more momentum.
Overnight there were a set of key PMIs out, led by the one for the US which was very strong, for both the factory and services sectors. In fact, both components are recording their strongest expansion since these internationally-benchmarked PMIs started in 2007. This result has encouraged the Wall Street equity markets to new record highs.
Sales of new homes exceeded 97,000 in March, and far above the expected level, juiced because the existing home resale market is in low supply. This is a new high-water mark for their home-building sector, one that is actually struggling with timber supplies and other supply-chain issues, but still getting the job done. The March sales take their annual sales rate above 1 mln, also a new record high.
In China, short bets in their main share markets hit a new record high yesterday. That is because demand for hedging against the risks of policy tightening, and further fallout from the antitrust crackdown on their big tech firms, are rising sharply.
But away from the stock markets, foreign investors boosted their holdings of Chinese bonds in the first quarter by +US$63 bln, or up +11% from Q4-2020.
Prices for iron ore and coking coal ended the week with strong rises. Prices for key agricultural commodities rose during the week too.
In Japan, their factory PMI rose to a healthy expansion in April, and better than the good March result. New orders, and new export orders both drove this improvement. Unfortunately, their dominant services sector is still contracting.
In Hong Kong, business confidence pulled back from a deeply negative situation in January to one where optimists equal pessimists in April.
In Taiwan, industrial production rose sharply again in March, aided by the worldwide shortage of computer chips. But all that is at risk as the drought in the country deepens. The immediate prospects are not great. However, Taiwanese retail sales improved much more vigorously as well as the industrial situation.
In the EU, they recorded a standout improvement in their factory PMI in April, its most expansionary since this series started in 1997. It was their tenth straight month of gains, and is being led by Germany. Their services sector isn't expanding, but it is now not contracting, so there is a stabilisation there which counts as an improvement. (The UK recorded a good, but lesser improvement in their factory PMI, and a better services improvement.)
The Russian central bank raised its policy rate by +½% to 5% and that was double the rise expected. This has helped stem the slide in the Russian currency that had depreciated -6% since mid-March. Russia coordinated other geopolitical moves like troop-easings, allowing opposition leader Navalny access to he own doctors, etc. at the same time.
The Australian PMIs are expanding at healthy levels too.
In Australia, their prime minister is rejecting calls for the country to join the international fight against greenhouse gas emissions. Rather he is targeting holding on to electorates in Queensland and Western Australia that depend on coal mining. He is calling for "realism" rather than action.
On Wall Street, the S&P500 is touching a new record high in afternoon trading today, heading for a good +1.3% gain on the day and enough to wipe out all the downs of the past week. It has gotten past its tax-tantrum. Overnight, European markets slipped marginally. Yesterday, Shanghai ended up +0.3%, Hong Kong ended up +1.1%, but Tokyo slipped back by -0.6% on the day. For the week, Tokyo fell -2.2%, Hong Kong was up +0.4% and Shanghai booked a +1.4% gain. The ASX200 ended yesterday flat for a flat weekly outcome, and the NZX50 Capital Index ended up +0.6% on the day but down -0.3% for the week.
The latest global compilation of COVID-19 data is here. The global tally is still rising, now 144,979,000 have been infected at some point, up +803,000 in just one day, largely driven by rises in India where new lock downs and super spreading events are underway. Global deaths reported now exceed 3,076,000 and up +12,000 in one day. Vaccinations in the world are also rising fast, now up to 976 mln (+23 mln) and in the US more than half of their population (217 mln) have had at least one dose as they keep up their fast rollout. More than a quarter have been fully vaccinated. The number of active cases there is stubbornly unchanged at 6,861,000 with +8,000 more new infections as recoveries.
The UST 10yr yield starts today at 1.56% and regaining +1 bp. The US 2-10 rate curve is flatter at 140 bps. But their 1-5 curve is stable at +74 bps, as is their 3m-10 year curve at +155 bps. The Australian Govt 10 year yield is up +2 bps at 1.69%. The China Govt 10 year yield is also holding at just on 3.19%. But the New Zealand Govt 10 year yield is now at 1.61% and +5 bps higher.
The price of gold starts today at US$1777/oz and that is down -US$4 since this time yesterday.
Oil prices are up +US$1 at just over US$62/bbl in the US, while the international price is just over US$65.50/bbl.
The Kiwi dollar opens today at just over 71.9 USc and firmer from this time yesterday. Against the Australian dollar we are marginally softer at 92.8 AUc. Against the euro we are also marginally softer at 59.5 euro cents. That means our TWI-5 is little-changed at 73.6 and little-changed over the whole past week.
The bitcoin price will start today lower than this time yesterday yet again, at US$51,210 and down another -5%. In fact it did get as low as US$47,468 at about 8pm last night, but has moved up hesitantly since then. Volatility in the past 24 hours has been a massive +/- 6.3%. The bitcoin rate is charted in the exchange rate set below.
The easiest place to stay up with event risk today is by following our Economic Calendar here ».