Travel update: Ministerial trade trips to resume next month; Vaccine rollout may hit a speed bump; Immigrating to NZ likely to become harder for low-skilled people; Vaccinated people may be let in to NZ before vaccine rollout is complete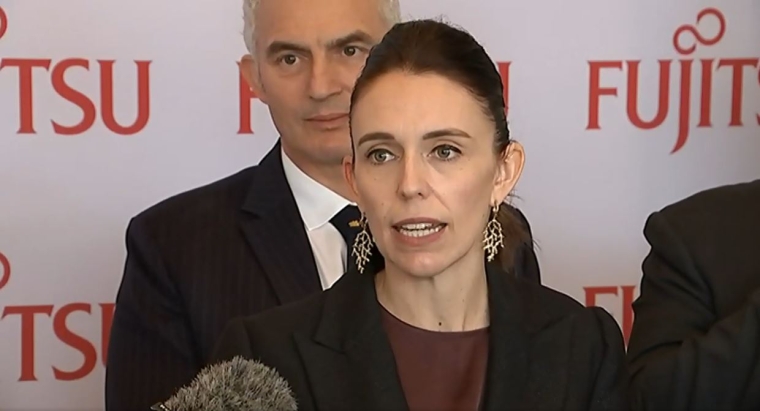 Travel will soon be back on the cards for government ministers and officials involved in negotiating trade deals. 
Prime Minister Jacinda Ardern will lead a "trade and promotional" delegation to Australia in early July.
In June, Trade Minister Damien O'Connor will travel to London and Brussels to progress negotiations for New Zealand's free trade agreements with the United Kingdom and European Union.
This will be the first ministerial trip since COVID-19 hit.
Ardern, in a speech delivered at a BusinessNZ lunch on Thursday, also said she intended to "actively pursue an enhanced trade relationship with the US over the coming term".
She mentioned the change of administration in the US, and a "deepening relationship with President Joe Biden across a range of issues".
More detail on immigration policy changes due Monday 
On the issue of immigration, Ardern said, "The Government is looking to shift the balance away from low-skilled work, towards attracting high-skilled migrants and addressing genuine skills shortages in order to improve productivity."
Immigration Minister Kris Faafoi will deliver a speech on immigration policy changes on Monday.
Vaccines may temporarily run short
Ardern said the vaccine rollout is on track.
"In the last week alone, we vaccinated just shy of 80,000 people," Ardern said.
"Later this month all DHBs will be in a position to vaccinate over 65s and by the end of June, we're aiming to have administered over 1 million doses."
However, Ardern warned there could be some speed bumps ahead.
"There is some risk that we'll have a period between shipments when we run low, or out of vaccine temporarily," she said.
"If this does happen, it would be prior to the larger deliveries we are expecting in July, but does speak to the difficulty in scaling up smoothly and managing eligibility, demand and supply." 
Niue next in line
Ardern said Niue was the "natural next addition" for quarantine-free travel.
Since the commencement of the trans-Tasman bubble, more than 70,000 people have landed in New Zealand from Australia, while more than 57,000 people have travelled the other way.
Quarantine-free travel with the Cook Islands will begin on Monday.
Vaccinated people from overseas will 'possibly' be able to visit NZ before vaccine rollout is complete
On the issue of travel more broadly, Ardern said: "The first question we are asking, is: do we need to have completed our vaccine rollout in order to open up our borders beyond the bubble arrangements we already have?
"Will people who've been vaccinated in other countries be able to come in even if we haven't finished our vaccine roll out?
"The answer is - possibly. But there are two things we need to consider.
"Firstly, we will be relying heavily on emerging evidence about how effective vaccines are in preventing not just symptoms of the disease, but transmission between vaccinated individuals.
"Early data is promising. A recent study in the UK found that the likelihood of household transmission was halved where an infected person had been vaccinated, on top of the vaccine being 90% effective at stopping infection in the first place.
"But as we have seen, no vaccine is fail-safe. We have had our own recent example of a fully vaccinated border worker contracting COVID-19.
"The second consideration alongside vaccine efficacy is the question of COVID variants.
"At this stage Pfizer is holding up well, but our reopening plan will need the flexibility to continue highlighting and responding rapidly to countries where variants emerge that might pose a risk to the immunity we've built up in New Zealand, or are working to build up.
"That's why, as work continues internationally on vaccine passports, New Zealand will remain actively involved in those discussions, while also considering other tools for managing and monitoring risk at the border."