$6 billion cost blowout prompts major changes to the Government's transport plans; Upgrades to Mill Road, SH1 between Whangarei and Port Marsden, and the Takitimu North project affected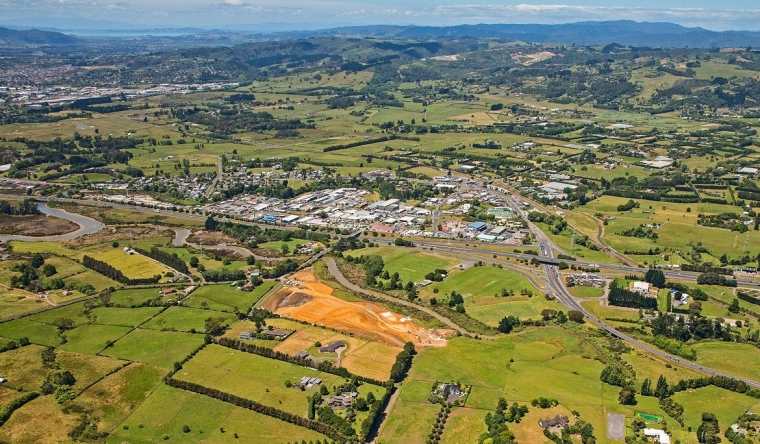 The Government is pulling the pin on its commitments to upgrade both Mill Road in South Auckland and State Highway 1 between Whangarei and Port Marsden.
It is also halving the length of the planned expressway between Tauranga and Ōmokoroa, so it stops at Te Puna, rather than going all the way north to Ōmokoroa.
The Northern Pathway will no longer be connected to the Auckland Harbour Bridge, because the bridge can't handle this much additional weight. Rather, the Government has committed to building a separate structure alongside the bridge for walkers and cyclists.
This project is expected to take five years to complete and cost $785 million.
The changes come, as the Government reassesses its $6.8 billion New Zealand Upgrade Programme, unveiled in January 2020.
Six of the 32 projects included in the programme won't go ahead as initially planned.
New cost estimates for all the promises made in January 2020 are expected to see the cost of the initial NZ Upgrade Programme almost double to $12.8 billion.
The now-scrapped Mill Road upgrade, for example, was priced at $1.85 billion last year, but is now expected to cost $3.5 billion. 
Finance Minister Grant Robertson attributed the cost blowout to increased construction costs globally due to COVID-19.
He has allocated an additional $1.9 billion towards the programme.
The projects that will be changed are among the more expensive ones.
Projects that will go ahead as planned include Ōtaki to north of Levin, Penlink, SH58, SH1/29 in the Waikato, Melling, Takitimu North Link Stage One, and the Canterbury and Queenstown transport packages.
Here are details of the changed projects, in the words of Waka Kotahi NZ Transport Agency:
Whangārei to Port Marsden Highway

Government has instructed Waka Kotahi to implement a new option that focuses on safety improvements along the existing state highway and a new rail line to Northport. The current proposal for a new state highway will not continue.

South Auckland projects

Government has increased the level of rail investment to allow construction of three new rail stations in addition to rail electrification and a third rail line. The new scope will deliver a two-lane northern section of Mill Road (Flat Bush to Alfriston), SH1 improvements, including a shared path between Papakura and Drury and investment in Drury transport upgrades that support releasing additional housing. The existing proposals for Mill Road and Papakura to Drury South Stage 2, including Drury South interchange, will not be progressed as part of the New Zealand Upgrade Programme.

Takitimu North Link

Takitimu North Link Stage 1 will start construction, subject to property negotiations, later this year. Route protection of Stage 2 will be delivered by the New Zealand Upgrade Programme, however further work beyond route protection, including construction, will require funding through the National Land Transport Programme. This won't occur within the next three years and is unlikely to be within the next 10 years.
Transport Minister Michael Wood said, "Recognising the need to decarbonise our transport system, we're rebalancing the package to increase investment in rail, public transport and walking and cycling. 
"If we had proceeded with Mill Road as originally scoped, it would have cost up to $3.5 billion and at peak produced six tonnes of CO2 emissions a day. Instead, we've focused on delivering important safety improvements to Mill Road, upgrades to SH1 and rail, and new rail stations connected to public transport, walking and cycling infrastructure. This rebalanced package helps manage debt, reduces emissions and supports housing growth.
"The Marsden Point rail spur will be a strategic investment in Northland's future prosperity, getting heavy trucks off the road to make the highway safer, and reduce emissions. We know safety on SH1 is a concern for locals, so there will be targeted safety upgrades, including median barriers, along the route.
"Meeting our commitment to decarbonising transport means that we have to start doing things differently.
"This re-balanced NZUP package shows our intent, and to guide future investment I intend to amend the Government Policy Statement on land transport to provide Waka Kotahi with the clarity it needs to make investments consistent with our country's decarbonisation goals."
National: Govt down-played costs ahead of the election
National's Infrastructure spokesperson Andrew Bayly coined the Government's cost blowout claim "the worst form of politics".
"The Government deliberately down-played the cost of the Upgrade Programme during an election year so New Zealanders rightly thought those projects would go ahead," Bayly said.
"Now that costs have predictably increased as a result of the Government's three-and-a-half-year delay, it is cancelling much needed projects that it is ideologically opposed to, like Mill Road."
National's leader Judith Collins said: "The Government's fixation on walking, cycling, and forcing people out of their cars is out of touch with modern New Zealand. Grant Robertson should try cycling across the harbour with groceries, sports gear and the kid's netball team and see how that goes."
National's Transport spokesperson Michael Woodhouse said the new bridge next to the Auckland Harbour Bridge should have capacity for cars, freight and public transport to ensure it is future-proofed. 
"It's unclear why Labour is opting for a piecemeal solution when we know the current bridge has serious structural issues," Woodhouse said.
"It's clear Labour's transport priorities are all wrong. If the second harbour crossing isn't done properly then Aucklanders will be fighting gridlock for decades to come...
"Labour could do this now by ending its obsession with light rail down Dominion Road, which could cost upwards of $10 billion, and spend this money on high-priority projects."