A review of things you need to know before you go home on Tuesday; no retail rate changes, wholesale electricity prices drop, wellbeing resilient, insurers milking it, 2yr swaps stable, NZD soft, & more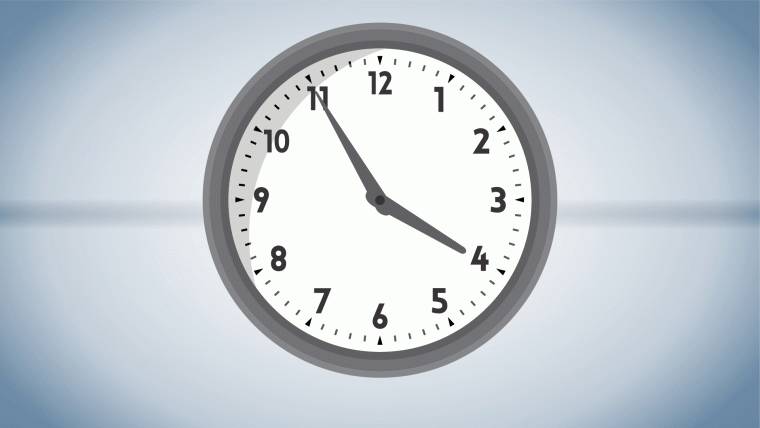 Here are the key things you need to know before you leave work today.
MORTGAGE RATE CHANGES
No changes to report so far today.
TERM DEPOSIT RATE CHANGES
None here today either.
EASING
Wellington is to move back to COVID-19 Alert Level 1 on Wednesday. The travel bubble with some Australian states is set to resume on Sunday.
BIG RISE IN TSB PROFIT
TSB's March year net profit after tax surged $12 million, or 39%, to $42.9 million. The increase came after the previous year's $20.4 mln worth of impairment losses was reversed, with $2.2 mln of loan provision releases in the March 2021 year. Operating income fell 1.6% to $$161.9 mln and operating expenses increased 1.75% to $104.5 mln.
QUICK RECOVERY
Wholesale electricity prices have about halved over the past week as lake inflows have swelled quickly and lake levels have risen, now above their long term averages. (Our Auckland readers should note that although water storage levels have improved recently, that are still -25% below where they should be for this time of year.)
MIXED BAG
According to the Westpac-McDermott Miller Regional Economic Confidence survey, regional economic confidence was a mixed bag over the June 2021 quarter. There was an even split between regions showing improved economic confidence and regions showing weakened confidence. Northland is the most pessimistic region; Waikato the most optimistic.
33% BETTER THAN BANKING
Updated data released by the RBNZ on the NZ insurance industry shows it has higher profitability than the banking sector. In the year to March 2021 banks earned an average 10.6% tax-paid return on shareholders funds (a year ago it was 10.7%). The insurance industry earned 14.1% on the same basis (a year ago 14.0%).
WE ARE JUST FINE THANKS ...
The latest update on the Government's favoured wellbeing statistics (for the year to March 2021) shows that most New Zealanders remained satisfied with their lives overall and continued to find the things they do in life worthwhile. This is despite the past year including the pandemic. From the September 2020 quarter onwards, Stats NZ also collected data on happiness. When asked to rate how happy they felt the previous day, the proportion of New Zealanders who gave a high score of 7 or above out of 10 was over 80% in each of the three quarters. Groups who were less likely to be satisfied with their lives included the obvious, like those people unemployed and sole parents.
... AUSSIES SLIGHTLY LESS SO
Similar survey data is out in Australia today, and they report "overall life satisfaction" scores dipping, at 7.2 in 2020, compared to 7.5 in 2019 and 7.6 in 2014. This data however is as September 2020. More than half of Australians (59%) experienced at least one personal stressor in the last 12 months. This was similar to 2019 (56%). One third of Australians (33%) reported 'Always' or 'Often' feeling rushed for time. Those in the 70+ age group reported high satisfaction and little change. Those in all other age groups reported noticeable falls in life satisfaction as at September 2020.
WESTPAC DIVESTING INSURANCE TOO?
Australian news sources are reporting that Partners Life and Fidelity may buy Westpac NZ's life insurance business. But it seems to still be 'rumour' (out of Sydney investment banking sources) than confirmed fact. BNZ did this a few months ago.
TOUGH TRADING
Kathmandu (KMT #27) is signaling that the Australian lockdowns are damaging its current business. They have 40 stores currently closed in New South Wales for a minimum of two-weeks, and 26 further stores closed in Western Australia for a minimum of 4 days from today. This follows the two-week lockdown in Victoria which impacted 62 stores in early June.
TIGHTENING
All Australian states except South Australia, Tasmania, and the ACT are imposing tighter restrictions. Tensions between State governments and the Federal government seem to be rising to. They weren't good before this latest pressure, but they are worse now.
EXPORT RESTRICTIONS?
In South Australia, they are proposing an internal export block on logs from the state because the whole country is facing a severe timber shortage and timber prices are rising sharply. Builders are lobbying for an arrangement that keeps prices low.
A LOW BAR
Japanese retail sales data for May was released today and it came in better than expected - which means it did not fall.
GOLD UNCHANGED
Compared to this time yesterday, the gold price is unchanged US$1775/oz in early Asian trading.
EQUITY MARKETS MIXED
The S&P500 ended its Monday session today in a rising trend, up +0.2% on the day after flat-lining for most of the day. The very large Tokyo equity market however opened soft and is still falling, now down -0.9% in mid-morning trade. Honk Kong has re-opened after yesterday's weather-related closure and is down -0.4% in early trade. Shanghai is down -0.8% in early trade there. The ASX200 is also -0.8% lower in early afternoon trade, while the NZX50 Capital Index is up +0.2% in late trade.
SWAP & BONDS TRACK HIGHER
We don't have today's closing swap rates yet. If there are significant changes again today, we will update this item. They are probably flat for the 2yr swap so holding all the prior gains, but the 5yr and 10yr swap rates are probably lower. The 90 day bank bill rate is unchanged at 0.34%. The Australian Govt ten year benchmark rate is down -7 bps from this time yesterday at 1.49%. The China Govt ten year bond is also unchanged at 3.11%. The New Zealand Govt ten year however is down -7 bps too at 1.79% and the same as the earlier RBNZ fix of 1.79% (-4 bps). The US Govt ten year is down -4 bps to 1.48% but most of that happened last night.
NZ DOLLAR SLIPS
The Kiwi dollar has been steadily slipping over the past 24 hours, now at 70.3 USc. Against the Aussie we are holding at 93.1 AUc. Against the euro we are soft at 59 euro cents. That means the TWI-5 is now down to 72.8.
BITCOIN HOLDS
The bitcoin price is now at US$34,705 and up +0.6% from where we were at this time yesterday. Volatility in the past 24 hours has been moderate at +/- 2.0%.
This soil moisture chart is animated here.
Keep ahead of upcoming events by following our Economic Calendar here ».