Government pushes ahead with revamped $8.7 billion NZ Upgrade Programme despite officials warning of unclear costs/benefits and 'light touch' governance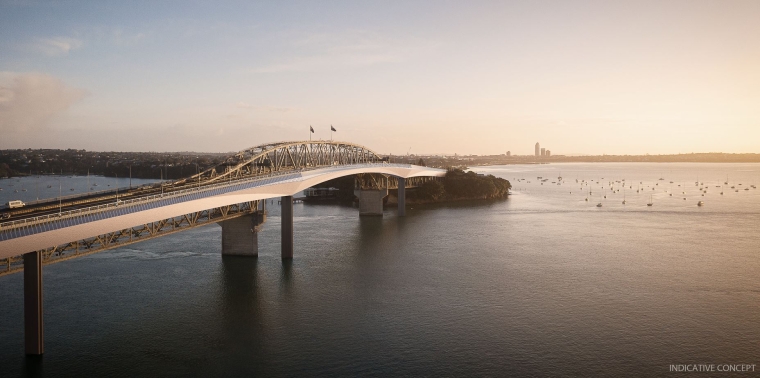 The Government has been warned "significant risk and uncertainty" remain around its $8.7 billion New Zealand Upgrade infrastructure programme.
It has been revealed the Treasury and Ministry of Transport in mid-April wrote to Finance Minister Grant Robertson and Transport Minister Michael Wood to say they couldn't point to one project in the programme where the benefits, scope, cost and schedule were clear.
They provided this feedback after a major "baselining" exercise, which concluded the programme would cost almost twice as much as the $6.8 billion expected in late-2019.
Another high-profile announcement
But despite the two agencies findings holes in the programme's review, the Government still went ahead and announced an updated version on June 4.
Wood and Robertson said six of the 32 infrastructure projects wouldn't go ahead as planned. Upgrades to Mill Road in South Auckland, State Highway 1 between Whangarei and Port Marsden and an expressway between Te Puna and Omokoroa were among the projects axed.
They said projects that would go ahead as planned include Ōtaki to the north of Levin, Penlink, SH58, SH1/29 in the Waikato, Melling, Takitimu North Link Stage One, and the Canterbury and Queenstown transport packages.
They also announced plans to build a bridge for walkers and cyclists alongside the Auckland Harbour Bridge - the "Northern Pathway".
An additional $1.9 billion was allocated towards the NZ Upgrade Programme, hiking its cost to $8.7 billion.
Confidence lacking
The Treasury and Ministry of Transport less than two months prior, in mid-April, said they hadn't yet had the opportunity to appraise the $785 million Northern Pathway's "baseline information".
They said the "significant risk and uncertainty" around the NZ Upgrade Programme would reduce over time.
"However, for around $5.5 billion of projects, a preferred option (which includes the preferred route, alignment, form, function, design and level of resilience) has not yet been selected or a business case completed by the delivery agencies, their Boards and their partners. There has also been no quantified risk adjustment to account for this uncertainty," the Treasury and Ministry of Transport said.
"There are questions around value for money and whether its cost remains proportionate to the outcomes and benefits the project will deliver…
"Cost and contingency have been estimated differently for different projects."
They said only some projects had undergone "quantitative risk assessments".
"Overall, confidence in the baselining information is much lower than would be expected from the Crown's normal capital management process, EG the point at which a typical project proceeds from a detailed business case to pre-implementation," the Treasury and Ministry of Transport said.
A 'light touch, high trust' governance model
Rewind to late-2019, the aim of the NZ Upgrade Programme was to bring forward and fund major infrastructure projects, allowing them to be built sooner than would otherwise be the case.
The fact the Government provided an envelope of funding for the programme was an acknowledgement the New Zealand Transport Agency's National Land Transport Fund couldn't cover the cost of necessary infrastructure. The independent user-pays model was insufficient.
But rather than top up the fund, or enable the agency to issue debt or use new avenues to generate revenue, the Government decided to launch a standalone programme, which politicians could put their names to.
The Treasury and Ministry of Transport described the governance model as having a "light touch, high trust approach".
They said the oversight, which their officials need to provide, relies on information given to them by the delivery agencies - the New Zealand Transport Agency and KiwiRail.
Yet, as they detailed in their letter to Wood and Robertson, the "baselining" work done by that point wasn't up to scratch.  
Wood: 'We took a balanced approach'
Wood responded to interest.co.nz's request for an interview, with a written statement: "We took a balanced approach in response to increased costs and most projects are going ahead as announced last year.
"We had to rescope a handful to keep debt down, but those communities are still getting significant investments from the Programme.
"Two projects are already finished and around a dozen are underway, creating jobs around the country."