Yellen warns on new US debt ceiling crisis; strong PMIs in West; weather extremes raise coal demand; container prices spike higher; UST 10yr 1.29%, oil up and gold slips; NZ$1 = 69.8 USc; TWI-5 = 72.9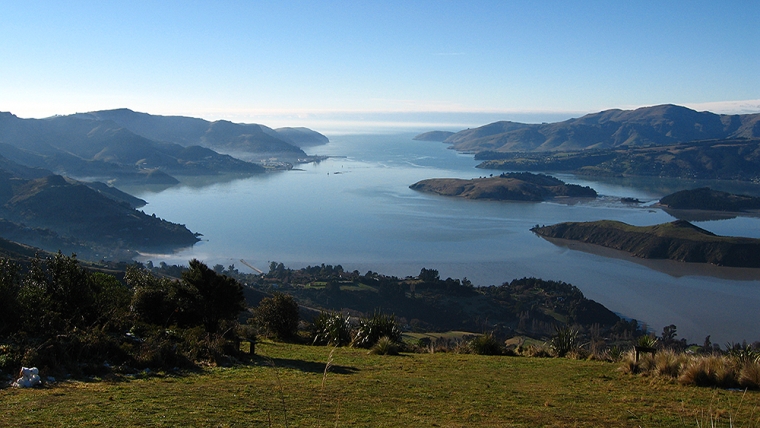 Here's our summary of key economic events overnight that affect New Zealand with news Wall Street equity markets closed at all-time records today.
But remember, the US is in its summer holiday season from now to Labor Day (September 4, 2021) where economic activity is relatively lighter, investor activity shallower, and small changes tend to get a magnified effect. Silly Season, if you like.
Firstly, Janet Yellen as US Treasury Secretary has warned Congress that unless it acts by August 2 to raise its debt ceiling, the Administration will have to take "extraordinary measures" to prevent a US debt default. (Congress suspended the debt limits under a bipartisan deal with Trump but that lapsed with the replacing Administration.)
There were a couple of early PMIs released overnight for some major economies we follow and they are all quite positive. In the US their factory sector expanded at a series high (best in at least 14 years) with strong new order levels. But costs and prices are rising faster, and labour shortages show no signs of easing for manufacturers. It wasn't quite as bullish in the giant American services sector but the expansion is still strong (just less so). This loss of momentum is being attributed to labour shortages and difficulties acquiring stock.
In Europe, they are seeing their fastest expansion in more than 20 years. New factory order levels are very high as are the pace of cost increases. But the rate of price increases being pushed through is easing. Their services sector is expanding at a 15 year high. Germany is pushing higher but France's recent burst may be topping out even if it remains strongly expanding. The UK recovery is stuttering however.
Taiwan reported strong industrial production in June, up +27% from the pre-pandemic June 2019 levels. But they also reported very weak retail sales, down -14% from June 2019 in a very sharp drop after pandemic restrictions were suddenly imposed. The restaurant trade was particularly hard hit, making the fall the largest since they began this retail trade data series in 1999.
The growth streak for the Australian private sector ended in July according to flash PMI data which showed business activity now in contraction. Survey respondents signaled that renewed pandemic restrictions affected demand and output countrywide.
In China, they are bracing for two new large typhoons after digging out of the Henan disaster. One of them may also affect Japan and the Olympics.
The weather extremes in parts of the world are raising demand for electricity, and quite sharply. And the fastest way to respond is to burn more thermal coal, much of which is low grade. The price of thermal coal is soaring. China's political disputes with Australia isn't helping and volumes from the US are now driving this trade.
At the same time, iron ore prices are now dropping sharply as China's intensified drive to lower steel output prompts mills to start cutting production to avoid sanctions. The prices Chinese mills are paying dropped -10% this week although they remain +28% higher than at the start of 2021.
The Baltic Dry Index remains high (up +70% since the start of 2021) but has flat-lined over the past week. It too is down -10% from the start of the month. But for containerised cargoes, there is no letup with prices now up another +7% in just two weeks averaging NZ$12,800 per 40ft container.
The Trans-Tasman travel bubble is now suspended until late September. There were 136 new community cases in NSW yesterday, and another 14 in the community in Victoria where their lockdown is in extension with the border closed to NSW. South Australia is also in lockdown. Queensland has closed it border with NSW, which is a last-resort action for them. There were new cases in New Zealand, all caught at the border (mostly among ship crews), none in the community.
Wall Street is rose today with the S&P500 up a full +1.0% in final trade. That is a +2.6% gain for the week and is a new all-time high. Overnight, European markets rose about +1.1% in all markets except London which was up +0.8%. Yesterday, Tokyo was on holiday. Hong Kong fell a sharp -1.5% to be down -1.7% for the week. And Shanghai was fell -0.7% in its Friday session for a weekly rise of +0.6%. The ASX200 ended yesterday up a minor +0.1% for a modest weekly gain of +0.6% and the NZX50 Capital Index ended up only a minor +0.1% for a minor +0.5% weekly gain.
The UST 10yr yield starts today at just on 1.29% and a +3 bps turn back up to be exactly where it was a week ago. The US 2-10 rate curve is steeper by 3 bps to now be at +109 bps and very similar to week-ago levels. Their 1-5 curve is now little-changed at +65 bps, while their 3m-10 year curve is now at +124 bps and 2 bps steeper. The Australian Govt ten year benchmark rate starts today at 1.21% and little-changed. The China Govt ten year bond is at 2.94% also little-changed. The New Zealand Govt ten year is now at 1.52% and down -1 bp from this time yesterday. A week ago it was 1.65% so it has fallen -13 bps since then.
The price of gold is now just on US$1802/oz which is down -US$4/oz from this time yesterday and down -US$9 from this time last week.
Oil prices have risen by another +50 USc so in the US they are now just under US$72/bbl, while the international Brent price is now just on US$73.50/bbl. For the week they are also up just +50 USc.
The Kiwi dollar opens today just under 69.8 USc and very slightly firmer since this time yesterday. Against the Australian dollar we are also slightly firmer at 94.7 AUc. Against the euro we are unchanged at 59.3 euro cents. That means our TWI-5 starts today up slightly at 72.9 - which is about where it was a week ago.
The bitcoin price is now at US$32,220 and virtually unchanged since this time on yesterday and just marginally higher (+0.6%) than this time last week. Volatility in the past 24 hours has been low at just under +/- 1.4%.
The easiest place to stay up with event risk today is by following our Economic Calendar here ».