A review of things you need to know before you go home on Wednesday; sub 2% mortgage rates gone, TD rates rise, jobs momentum builds, no foreigners driving housing frenzy, swaps flat, NZD soft, & more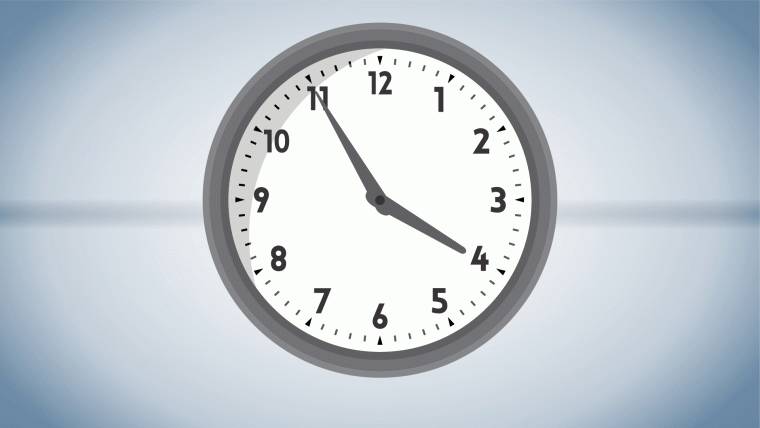 Here are the key things you need to know before you leave work today.
MORTGAGE RATE CHANGES
Heartland Bank has raised all its rates today, mostly by +30 bps, ending any fixed rates by banks under 2%. ICBC has also raised all its mortgage rates.
TERM DEPOSIT RATE CHANGES
The Co-operative Bank has raised term deposit rates +10 bps to +35 bps. ICBC has raised many TD rates too.
JOBS MOMENTUM BUILDS
Stats NZ released some technical data today on employment indicators. Westpac has looked at this data and reports: "Employment has continued to gather momentum in recent months, with the number of filled jobs up 1.1% in June. This was even stronger than our forecast of a 0.6% rise. Filled jobs are now 1.8% above their pre-Covid peak. The strongest growth over the last year has been in construction and healthcare, and more recently in professional services. ... Notably, jobs in manufacturing have been flat, even though this sector has seen some of the strongest growth in job vacancies. It may be that this sector is losing out to construction in terms of attracting workers. This release also includes data on gross earnings, which have risen sharply in recent months. This doesn't easily translate into an estimate of wage growth, as it can also be affected by changes in the composition of jobs. Nevertheless, it does fit with recent anecdotes of pay rates being being bid up in many sectors in response to labour shortages."
FOREIGNERS ABSENT IN THE CURRENT PROPERTY FRENZY
There were 44,517 home transfers in the June 2021 quarter, the highest June quarter figure since 2016, Stats NZ said today. Foreign owners continue to offload their NZ residential properties. Foreign owners are selling at more than twice the rate they are buying.
LAST WEEK'S NZX50 WINNERS - & BIG LOSER
Last week, the capitalisation of the NZX50 rose 0.5% to $13.7 bln. It is up 0.9% in a month and more than +8.8% in a year (or more than +$10 bln). Last week A2 Milk (ATM) fell -3.25% in the week, dropping its capitalisation so it slipped -2 places in the NZX50 to #10. It's quite the come-down because it is a fall from #2.
TAX EVADERS
I got a notice today from Google advising that their clients in the EU/UK will have a 2% fee deducted from what Google pay them, because of a Digital Services Tax being brought in there. No doubt Facebook and Microsoft will do the same. It does seem quite ironic that Google is quick to pass on the cost of a tax aimed at them to others, after it has made deliberate and strenuous effort to avoid paying any taxes in those jurisdictions. Google started out with a mantra of 'Don't Be Evil' 'do no harm' and has morphed into just another greedy MNC as it grew up. It reminds me of the idealised know-all hippies in my youth who were going to save the planet from the previous 'greedy' generation. Now they(we) have captured all the household wealth, and tax-free at that. You do wonder what the Greta Thunbergs and Chloe Swarbricks, today's idealistic know-all 'young things' will grow up to become over the next 20 years. The next versions of do-little Tim Shadbolts?, or rogue Bjorn Lomborgs? Certainly we can see Google's idealism has vanished, replaced by greed. In the June quarter, Apple, Microsoft and Google earned US$56 bln tax paid. Facebook and Amazon are yet to report and they will add another set of billions.
PRICES RISE FAST ACROSS THE DITCH
In Australia, they released their June CPI result today. It rose +0.8% this quarter and over the twelve months to the June 2021 quarter, the CPI rose +3.8% exactly as expected. The increases there were led by petrol (+6.5%). The last time weekly earnings data was released it showed wages up +3.2% in a year. The next time this gets updated is August 19. NZ has already released its June CPI result and it was up +3.3%. (Oddly, there is an expectation that the RBNZ will raise its OCR soon to tame the inflation impulse, but the RBA is not expected to raise their official rate even though their inflation rate is running faster. They are expecting the base effects to unwind quickly.)
UNRELENTING PRESSURE IN NSW, EASING ELSEWHERE
There were 177 new community cases in NSW today with a record 103 not assigned to known clusters, so still going backwards fast there. Their lockdown has been extended by four weeks. In Victoria their lockdown has been lifted and they reported 8 in the community (and all in isolation). But the border with NSW remains closed. South Australia is also out of lockdown. Queensland has closed it's border with NSW, which is a last-resort action for them. There was one new case in New Zealand, none in the community.
GOLD RANGE-BOUND
Compared to where we were this time on yesterday, the gold price is up +US$3/oz to US$1802/oz in early Asian trading.
EQUITIES STILL UNDER PRESSURE
The NZX50 Capital Index is flat near the end of its Wednesday session but it is falling away giving up earlier gains. The ASX200 is down -0.6% in early afternoon trade. In Asia however, the openings are grim again but at least Hong Kong has stopped the bleeding as is flat at its open. However Shanghai down -1.0% at its open and Tokyo has now caught the bug and is down -1.3% in their early trade today. The S&P500 ended today's session down -0.5% and off its new record high. Considering it was down a full -1% at one point, this close represents a comeback.
SWAP & BONDS RATES HOLD
We don't have today's closing swap rates yet and if there are significant ongoing changes we will note them here. They are probably unchanged. The 90 day bank bill rate is unchanged at 0.47%. The Australian Govt ten year benchmark rate is down -3 bps so far at just on 1.17% and back at its July lows. The China Govt ten year bond is unchanged at 2.91%. The New Zealand Govt ten year is actually up +2 bps at 1.51% but still below the earlier RBNZ fix of 1.52% (unchanged). The US Govt ten year is down -4 bps to 1.24%.
NZ DOLLAR SOFT
The Kiwi dollar has softened slightly today to 69.6 USc although most of that retreat happened last night. Against the Aussie we are down at 94.5 AUc. Against the euro we are also down at 58.8 euro cents. The TWI-5 is now just on 72.5.
---
Support us AND go ad-free! Find out how.
---
BITCOIN JUMPS HIGHER AGAIN
The bitcoin price is now at US$40,116 having taken off higher again and is now +9.8% above where it was at this time yesterday. Volatility in the past 24 hours has been very high at +/- 5.3%.
This soil moisture chart is animated here.
Keep ahead of upcoming events by following our Economic Calendar here ».