A review of things you need to know before you go home on Friday; more retail rate rises, record dwelling consent levels, high inflation expectations, higher housing debt, lower business borrowing, swaps stable, NZD firm, & more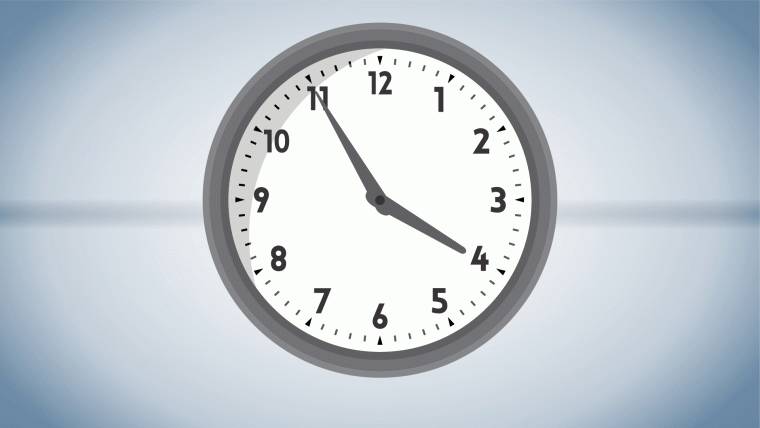 Here are the key things you need to know before you leave work today.
MORTGAGE RATE CHANGES
SBS Bank is raising its fixed rates by about +20 bps across the board effective tomorrow.
TERM DEPOSIT RATE CHANGES
SBS Bank has raised its one year TD rate to 1.30%
SCORCHING LEVELS
There were 4310 building consents issued in June, with 44% of them in Auckland. That is the highest level ever, let alone for a June month. It means the residential construction industry is likely to remain at full capacity for some time, particularly in Auckland. (The average over the previous past five years has been 2900 in a June, for the past ten years, 2200.)
CONFIDENT PRICES ARE RISING
Consumer confidence as measured for July in the ANZ-Roy Morgan survey eased -1 point to 113.1. The proportion of people who believe it is a good time to buy a major household item, a key retail indicator, rose +2 points to +24. Inflation expectations remain extremely high at 4.9%, while house price inflation expectations lifted from 5.8% to 6.4%.
PUSHING THROUGH A DOUBLE STANDARD
In Australia, BNZ's parent NAB said it will spend AU$2.5 bln of its cash reserves to buy-back its shares. This will have the effect of lowering its Common Equity Tier 1 capital. They are aiming for a CET1 target range of 10.75–11.25%. They are currently at 12.4% which they think is just too much capital at risk in their business. (But don't even think about suggesting capital support at that level if you want to borrow from them - they will want you to have at least 40% equity support for most business lending. But "all banks do that". Even the RBNZ's new capital requirements in New Zealand are modest by these standards.)
"WE STARTED AN AUCTION AND NO-ONE ELSE JOINS IN"
Fonterra released its July Global Dairy Update today which showed that milk production is up globally, dairy exports are up everywhere except from the EU, and that at the July 20 GDT auction, they sold 21,600 tonnes of product - which was 96.4% of all product sold on that platform. Few other suppliers are supporting this price discovery mechanism.
RECORDS EVERWHERE YOU LOOK
The level of total housing debt rose to $317.6 bln, a rise of +$2.655 bln in June from May and the largest June rise ever. It was also a record rise in a year, up +$33.8 bln. In percentage terms, the +11.9% annual gain is the fastest rise since February 2008.
LONG RUN OF DECLINES
For every other lending category, the story is of declines. Personal consumer lending fell -5.3% from a year ago, lending to business fell -1.3% on the same basis and lending to agriculture fell -1.2%. Sadly, these trends aren't new. For agriculture is is now a 15 month consecutive string of declines, for business it is an eleven month run of going backwards, and for consumer lending it is a 21 month run (although the unregulated BNPL sector has been eating away at this category).
DEPOSIT GROWTH IS ALL ABOUT HOUSEHOLD BEHAVIOUR
Bank deposits are up +$18.1 bln in a year. That was boosted by household at-call deposits that made up +$29.5 bln of that annual rise offset by a decline in term deposits of -$18.8 bln. It is clear from today's data that the atrophying of term deposit balances has just about run its course, with the decline from May a mere -$181 mln, the smallest fall away in 22 months.
END OF THE WORLD
If you are of the paranoid, apocalyptic type, you may wish to read this.
PREPARING FOR IDIOTS DOING IDIOTIC THINGS
While the Australian federal government is weighing advice about when and how Australia "can live with the virus", NSW authorities are marshalling more than 1000 police to break up another anti-mask/anti-vax rally in Sydney tomorrow. Australian troops are also being called in, and may be on the streets of Sydney as early as Monday - but after tomorrow's expected ugly punch-up.
PRESSURE IN NSW REMAINS HIGH, EASED ELSEWHERE
There were 170 new community cases in NSW today with 93 not assigned to known clusters, so still going backwards there. Their lockdown has been extended by four weeks and masks are mandatory there now. Queensland has closed it's border with NSW, which is a last-resort action for them. There were two new case in New Zealand, and still none in the community.
GOLD ON THE MOVE UP FURTHER
Compared to where we were this time on yesterday, the gold price is up another +US$11/oz to US$1827/oz in early Asian trading. This is still well above the recent range-trading levels.
EQUITIES MOSTY NEGATIVE
The NZX50 Capital Index is down -0.8% near the end of its Friday session. The ASX200 is down -0.1% in early afternoon trade. In Asia today the openings are sharply negative again despite yesterday's bounce. Tokyo is down a sharp -1.7% and heading for a weekly loss of -2.4%. Hong Kong down -0.9% and heading for a -2.8% weekly loss. Shanghai down -0.9% at its open and heading for a -4.4% weekly retreat. The S&P500 ended today's session up a modest +0.4% and for their four days is up +0.9%.
SWAP & BONDS RATES HOLD
We don't have today's closing swap rates yet and if there are significant ongoing changes we will note them here. They are probably unchanged. The 90 day bank bill rate is up +1 bp at 0.48% and back to its late April level. The Australian Govt ten year benchmark rate is up +3 bps so far at just on 1.19%. The China Govt ten year bond is down -4 bps at 2.89% and that is its lowest since June 2020. The New Zealand Govt ten year is up +1 bp at 1.51% and the same as the earlier RBNZ fix of 1.51% (unchanged). The US Govt ten year is little-changed at 1.25% and has been fairy stable in between.
NZ DOLLAR RISING
The Kiwi dollar has been up-and-down today and is currently at an even 70 USc. Against the Aussie we are up at 94.7 AUc. Against the euro we are up slightly at 58.9 euro cents. The TWI-5 is now up +30 bps just over 72.7.
---
Support us AND go ad-free! Find out how.
---
BITCOIN IN MODEST GAIN
The bitcoin price is now at US$40,237 and up +0.8% above where it was at this time yesterday. Volatility in the past 24 hours has been low at +/- 1.6%.
This soil moisture chart is animated here.
Keep ahead of upcoming events by following our Economic Calendar here ».