Mixed US data, some very strong; Canada, Hong Kong, Taiwan, German and the EU report Q2 GDP; China slips out some negative news; iron ore price slumps; UST 10yr 1.23%, oil up but gold price retreats; NZ$1 = 69.6 USc; TWI-5 = 72.5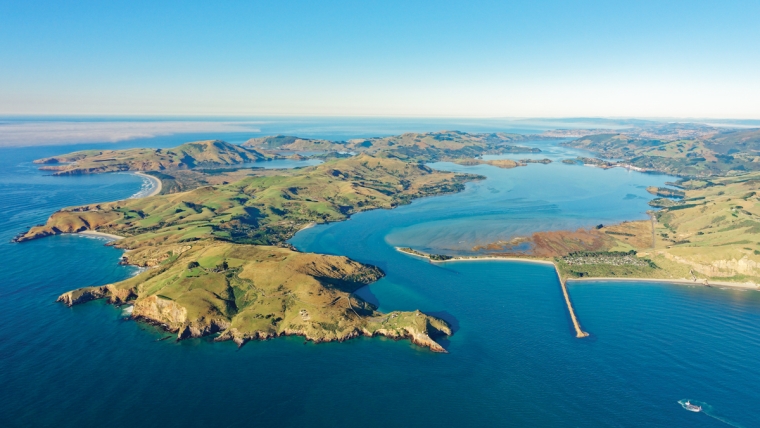 Here's our summary of key economic events overnight that affect New Zealand with news we are in the northern hemisphere holiday season where news and data flows are light, the British re-launch their food-scare campaigns, and politicians take holidays. But through all this there are important economic events.
As we reported yesterday, US PCE inflation is high. Today we got more detail about household incomes and household expenditure patterns in the June quarter. that showed incomes flat and no longer falling as they did in April and May as more pandemic support was withdrawn. Household spending however inched up +1%. Most of these levels were about as expected. (But the rise of the pandemic delta variant and its wide impact is coming after these Q2 gains.)
Not expected however was the extended strength of the Chicago PMI report. A fall away from the record May levels was expected, but these appear to be holding very high in the industrial heartland of the US.
Also holding at near historic highs is the latest consumer sentiment survey, this one from the University of Michigan. It is lower in July that for June and that is due to concerns about inflation. But the extended elevation is impressive. This survey is also reporting that consumer views on inflation may be self-reinforcing. That say the way higher current prices are being viewed "will only increase the willingness of consumers and firms to act in ways that accelerate the upward spiral in prices and wages".
Following up yesterday's US Q2-2021 GDP +6.5% result, there have been a raft of other GDP growth releases around the world. Canada says its economy contracted in May, adding it its April contraction. But it rose in June and they should post a strong year-on-year gain due to the base pandemic effect. It is doubtful however Canadian economic activity in Q2-2021 will be above Q2-2019.
Hong Kong also reported a shrinking Q2-2021 level of economic activity compared to Q1-2021. Hong Kong's economy has been shrinking from well before the pandemic.
Taiwan is the mirror opposite, expanding and expanding faster. Their drought emergency seems to have passed. Economic activity is expanding fast and they now expect it to be +12% higher than the re-pandemic 2019 year.
---
Want to go ad-free? Find out how.
---
Germany also reported a good Q2-2021 GDP result, although not quite as good as was expected. (The miss might have been because beer sales fell.)
That enabled the EU to report a good Q2 expansion in economic activity. It is out of recession. Actually, Portugal, Austria, Spain and Italy led the way, countries you don't generally associate with economic prowess.
China is in summer holiday mode and the senior leadership of the Government typically go on holiday at this time for about two weeks, the Beidaihe break. Actually, China's leaders never acknowledge they take holidays and it is not clear why. But they do, and everyone knows it.
China also announced it is shutting its Taishan nuclear reactor after fuel damage, an event revealed by its minority French partner.
And China is fighting a new spread of the pandemic, one they say started from Russia.
The Baltic Dry index is remaining high. But the price of iron ore is now falling, and quite fast. It is down almost -20% in China trade over the past two weeks, most of that fall in this past week.
There were 170 new community cases in NSW yesterday with 93 not assigned to known clusters, so still going backwards there. Their lockdown has been extended by four weeks and masks are mandatory there now. Queensland has closed it's border with NSW, which is a last-resort action for them.
The Australian federal government is weighing advice about when and how Australia "can live with the virus", setting a 70% vaccination rate as the turning point. Nationally, that are currently at 15% who are fully vaccinated. Meanwhile NSW authorities are marshalling more than 1000 police to break up another anti-mask/anti-vax rally in Sydney later today. Australian troops are also being called in, and may be on the streets of Sydney as early as Monday - but after today's potential ugly punch-up.
On Wall Street, the S&P500 is down -0.4% since yesterday in late afternoon trade. For the week it is heading for a -0.2% slip although it remains very near its all-time highs. Overnight European markets slipped -0.6% across the board. Most markets posted a flat week although Paris gained +1.2% to stand out. Yesterday Tokyo ended the week with a sharp -1.8% drop. Hong Kong followed with its own -1.4% retreat. Shanghai, with the benefit of 'the home team' fell -0.4%. All these Asian shifts compounded to a weekly -2.5% drop in Tokyo, a -3.2% drop in Hong Kong, and a massive -4.0% drop in Shanghai. The ASX200 fell -0.3% yesterday for a flat weekly result. The NZX50 Capital Index closed yesterday down -1.1% for both the day and the week.
The UST 10yr yield starts today sharply lower at 1.23% and a -4 bps retreat as bond prices rally. The US 2-10 rate curve is to now at +105 bps and marginally flatter. But their 1-5 curve is much flatter at +64 bps, while their 3m-10 year curve is also much flatter at +119 bps. The Australian Govt ten year benchmark rate starts today at 1.21% and back up +3 bps. The China Govt ten year bond is at 2.86% and down -5 bps. It hasn't been this low in more than a year. The New Zealand Govt ten year is now at 1.53% and back up +4 bps.
In the US there is a lot of cash in their financial system. The New York Fed is reporting that their overnight reverse repo facility was holding more than US$1 tln in these temporary deposits, the first time that level has been reached.
The price of gold is now just under US$1812/oz giving up -US$19 of yesterday's big jump. But at least that is a +US$10/oz gain for the week.
Oil prices have risen by +50 USc and in the US they are now just over US$73.50/bbl, while the international Brent price is just under US$75.50/bbl.
The Kiwi dollar opens today just on 69.6 USc and back down -½c since this time yesterday on the risk-off mood. We have ended pretty much were we started the week. Against the Australian dollar we marginally higher at 94.9 AUc but that is our highest level this year. Against the euro we are softer at 58.7 euro cents. That means our TWI-5 starts today at 72.5 and -35 bps lower than this time last week.
The bitcoin price is now at US$39,111 and down -1.7% since this time on yesterday. Volatility in the past 24 hours has been moderate at +/- 2.7%.
The easiest place to stay up with event risk today is by following our Economic Calendar here ».