US payrolls rise sharply; US consumer borrowing surges; Canada posts lesser results; China anxious over delta spread; commodities mostly higher; UST 10yr 1.30%, oil dips and gold slumps; NZ$1 = 70.1 USc; TWI-5 = 73.2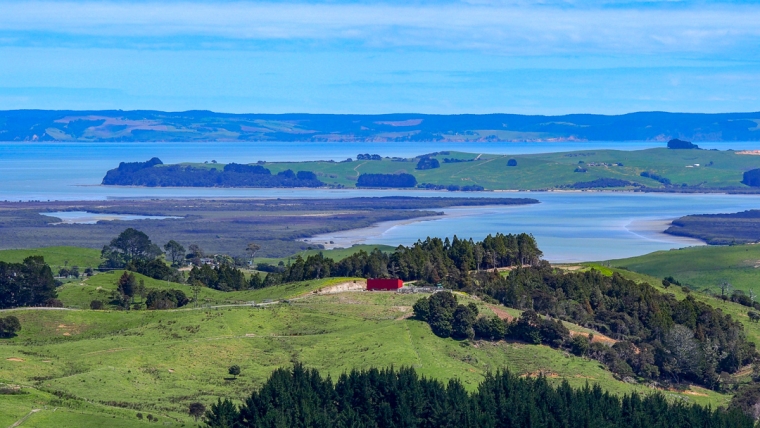 Here's our summary of key economic events overnight that affect New Zealand with news the global bull market defies the 'peaking' talk.
The closely-watched US non-farm payrolls report topped estimates at +943,000 added jobs in July, its largest monthly rise since . Their jobless rate fell to 5.4%. This is a good result, but it has to be noted that the data is from the first half of July and before the delta virus started biting. There are now 147 mln people employed in their workforce, still -5.7 mln less than before the pandemic started. Still, the pace of hiring has been picking up and wages rose again (up +4.0% and more than expected). The results for both May and June were revised up. This is a very solid result for them with only the hospitality sector still struggling to get back anywhere near its pre-pandemic employment levels. Higher paid industries like construction, manufacturing, business, education, and government can all now see a recovery in job levels to February 2020 levels on the horizon - but hospitality is still -1.7 mln behind.
Wall Street has greeted the data with little fanfare, but the US dollar has risen sharply and the bond market has bid yields higher as it senses the US Fed is closer to its next tapering moves.
Also revised higher has been the levels of US consumer borrowing, which grew +4.1% in June from a year ago, and is up +5.3% from June 2019. But the rate of growth in June activity from May rose to an annualised +10.4% pace. The +US$39.7 bln monthly increase is the largest they have ever recorded.
Canada also released labour market data overnight for July and that came in underwhelming. Their payrolls grew just +94,000 when a +178,000 gain was expected and June delivered +231,000 more jobs. So a definite loss of momentum there. Their jobless rate is stuck at 7.5%.
It is probably also worth noting again the loss of momentum in Canada's two key housing markets. In Toronto sales levels and average prices slipped again in July. In Vancouver markets there is a noted 'moderation' going on there.
In China, anxiety is rising as the delta variant of the pandemic is now a risk in half the country's provinces. It is not clear that the tough measures in some are actually stemming its spread.
---
Want to go ad-free? Find out how.
---
Global shipping container rates rose again last week, even if only marginally. But it has raised rates by a massive +370% in a year. Some routes like Los Angeles to Shanghai are still rising sharply, up +5% last week alone, but the route the other way actually fell -3% last week. Industry insiders however think the rise will keep coming, even if at a slightly slower rate of increase. So no decreases in sight yet.
Prices for tin, aluminium and copper are all high and rising, although copper's recent move up could be more about an impending strike at the world's largest mine in Chile. Despite that, the number of new projects attracting investment is impressive. China is taking huge positions in Africa and some of those will come on stream fairly soon. However, yesterday the iron ore price fell again, taking the four-week drop to -24%. And this is despite metallurgical coal rising +22% over the same period, a key commodity buffeted by varying politics in both China and elsewhere. China is acting deliberately to lower the cost of many raw materials.
But the Baltic Dry Index is back up near its recent highs.
And global equity markets are remaining upbeat. Reported results for Q2 have been exceptionally strong so far. At nearly 90%, the proportion of firms that have reported earnings above analysts' consensus forecasts has been one of the highest since just after the GFC. Future earnings expectations are high too. Analysts project still expect earnings of companies in the S&P 500 to exceed their 2019 levels by around 30% this year and to be around 55% higher than before the pandemic by the end of 2023. Expectations like this will keep valuations up even in the face of rising interest rates.
In Australia, their central bank has cut back its year-on-year growth forecasts. It was expecting 4.75% for 2021 but now expects 4.0%. It did upgrade its 2023 forecast slightly however.
There were 291 new community cases in NSW yesterday with another 161 not assigned to known clusters, so still going backwards there. Victoria is reporting six new cases. Queensland is reporting 10 new cases. Overall in Australia, nearly 21% of Aussies are fully vaccinated, 42% have now had at least one shot. Aussie corporates are now starting to insist on 'no jab, no job' policies.
On Wall Street, the S&P500 is firmer today by only +0.2% but that is a record high. It is heading for a weekly rise of +0.7%. Overnight, European markets were up another +0.3% on average, led by Paris, trailed by London. Over the past week Paris has gained +2.4%. Yesterday the very large Tokyo market rose +0.3% to cap a weekly gain of +1.2%, But Hong Kong fell -0.1% to book a weekly gain of +0.5%. Shanghai fell -0.2% on the day by ended the week +2.1% higher. The ASX200 rose +0.4% yesterday taking the week's rise to +1.7%. The NZX50 Capital Index fended yesterday little-changed (+0.1%) for a weekly rise of +1.4%.
The UST 10yr yield starts today at 1.30% and up another +8 bps overnight. For the week it is up +7 bps. The US 2-10 rate curve is to now at just on +107 bps and quite a bit steeper. Their 1-5 curve is steeper at +71 bps, and their 3m-10 year curve is also sharply steeper at +124 bps. The Australian Govt ten year benchmark rate starts today at 1.23% and up another +6 bps. The China Govt ten year bond is at 2.83% and down -1 bp. The New Zealand Govt ten year is now at 1.63% and up +3 bps in its push higher. A week ago it was 1.53%.
The price of gold is taking a bit of a hit today, down -US$41 to US$1764/oz behaving like some other non-precious metals.
Oil prices are lower by -US$1 from this time yesterday so in the US they are under US$68/bbl, while the international Brent price is just on US$70.50/bbl.
The Kiwi dollar opens today just on 70.1 USc and down a full -½c as the greenback moves higher. Against the Australian dollar we are little-changed at 95.4 AUc. Against the euro we are also unchanged at 59.6 euro cents. That means our TWI-5 starts today at 73.2 and marginally lower. In the past week we are -35 bps lower. But these shifts are minor. We have been in a narrow range of between 72 and 74 for our TWI for ten months now.
The bitcoin price is now at US$42,786 and up +6.2% from this time yesterday and up +3.9% from this time last week. Volatility in the past 24 hours has been very high at +/- 4.3%. Volatility over the past week has been off the scale at +/- 7.5%.
The easiest place to stay up with event risk today is by following our Economic Calendar here ».