Government lukewarm on month-old plan for reopening NZ to the world; Trans-Tasman bubble on ice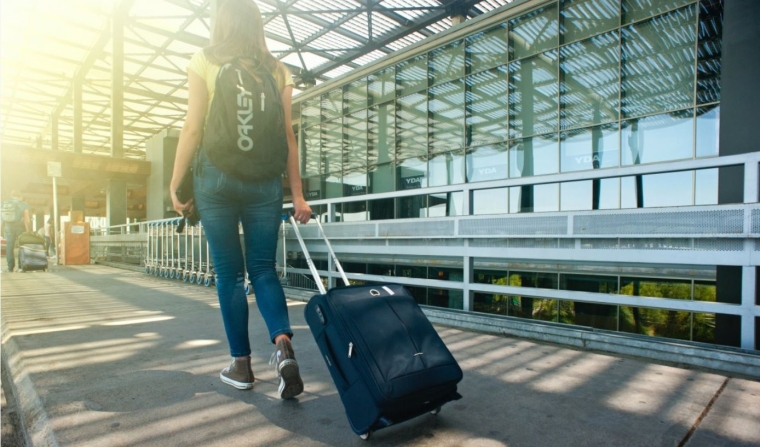 Covid-19 Response Minister Chris Hipkins says the current Delta outbreak means New Zealand might not forge ahead with the plan, unveiled less than a month ago, for reopening to the world in the first three months of 2022.
The Government, less than a week before Delta was detected in the community, said once everyone has had an opportunity to be vaccinated, travellers into New Zealand will be classified as either low, medium or high-risk depending on their vaccination status and where they come from.
Low-risk travellers won't need to isolate on arrival, medium-risk travellers will need to meet modified isolation rules, including a shorter stay in managed isolation and/or self-isolation, and high-risk travellers will need to stay in managed isolation for two weeks.
However, Hipkins on Tuesday told Parliament Delta had "changed some of the thinking" and the Government would need to relook at things, "particularly the country-risk profiling".
He didn't point to a new plan, but said self-isolation is still "part of the question". 
"Obviously, at the moment, the focus is on responding to the current outbreak," he said. 
The Government's plan for reopening, which it outlined at a high-profile event last month, was created at a time Delta was already wreaking havoc in other parts of the world.
In fact, the advice on which the plan was based, warned: "Even with current settings, New Zealand is liable to experience an outbreak similar to that in New South Wales over the coming months."
Update on pilot for reopening due 'in coming weeks'
The Government a month ago also said the medium-risk pathway would be tested on a group of handpicked people who need to travel for work purposes.
It said this pilot would run between October and December. Businesses/organisations would need to prove travelling staff could isolate away from their families/flatmates on return.
However, the Government is yet to start receiving expressions of interest or applications from businesses/organisations interested in partaking in the pilot.
A spokesperson for the Department of the Prime Minister and Cabinet said: "While the intention remains that we run a trial later this year, this will ultimately depend on the Alert Levels in place.
"We expect to have an update on this work in the coming weeks."
Hipkins said the trial will still go ahead in the final three months of 2021.
However he said a "little bit of movement" may be required "because of the current outbreak that we're dealing with".
"So I wouldn't put a specific timeframe on that at this point," he said.
Asked how having Delta in the community impedes a select group of people travelling and self-isolating on their return to test a new system for the future, Hipkins said the government officials involved in the trial are tied up responding to the current outbreak.  
BusinessNZ chief executive Kirk Hope told interest.co.nz the pilot's criterion hadn't yet been fully developed. Earlier this week he provided the Government with suggestions for what this could look like.
The reason the Government decided to trial the pilot on employees is that they would be accountable to their employers, who will be cognisant of them complying to avoid brand/reputational damage.
Trans-Tasman bubble on ice
As for the trans-Tasman bubble, Hipkins said: "I think it would be unrealistic to expect that there will be speedy decisions in the next few weeks."
He said Kiwis looking to return to New Zealand from Australia should try to book a spot in managed isolation or get in touch with consular officials if they need to return home for an emergency.
Indeed, Hipkins recently said New Zealanders in other parts of the world should avoid putting pressure on the managed isolation system if they simply want to return for a holiday.
August 12 plan for reopening
Below is a copy of a summary of what the Government's August 12 reopening plan looked like: