Level 3 restrictions loosened for Auckland - plan to leave lockdown released; Rest of NZ to remain at Level 2 - 100 person limit at hospo venues removed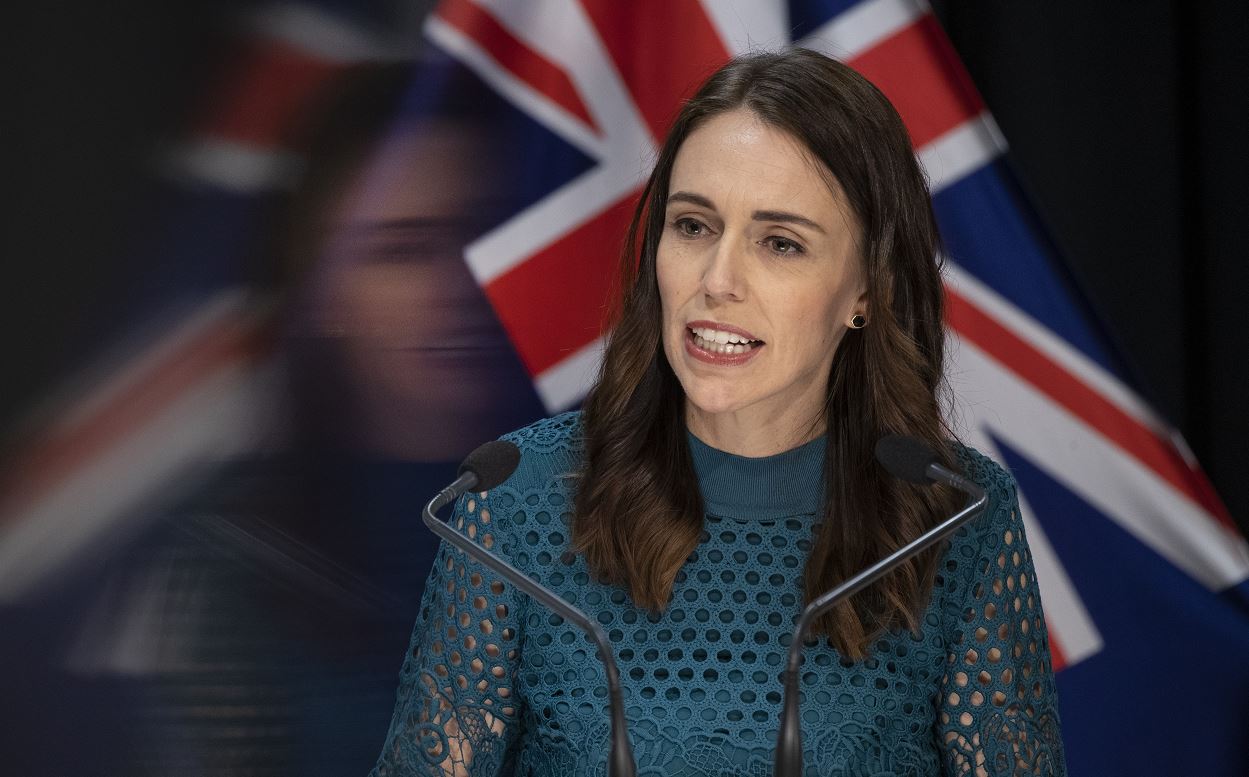 Auckland will move to a more relaxed version of Level 3 at 11:59pm on Tuesday, in the first phase of a new 3-step plan to lift restrictions in the region.
Aucklanders will be able to meet with family and friends from one other household at a time, provided they gather outdoors and there are no more than 10 people present. Early childhood centres can also reopen and Aucklanders can move around for recreation like beach visits and to go hunting. 
Cabinet will review these settings next Monday. If it's happy with where things are at, restrictions will be loosened further. If not, Cabinet will wait another week before reviewing settings again.
At this "Step 2" phase, retail stores will be able to open. Customers will need to wear masks and maintain physical distancing. Public facilities such as pools and zoos will open, and the number of people who can meet outdoors will increase to 25.
After a week at Step 2, Cabinet will review things again. If it's happy, Auckland will move to Step 3. 
At Step 3, hospitality businesses will be allowed to open. Patrons will have to be seated and separated, and no more than 50 people will be allowed in a venue. Close contact businesses like hairdressers will also open with mask use and physical distancing, and the gathering size limit will extend to 50. 
The Wage Subsidy will continue to be available at all three steps.
Settings will be reviewed every Monday. Prime Minister Jacinda Ardern couldn't say how long Auckland is likely to remain at each step for. 
The public health advice Cabinet has received suggests schools will be able to reopen after the school holidays on October 18, but a final decision on this will be made closer to the time. 
Here's a summary of Auckland's 3-step plan: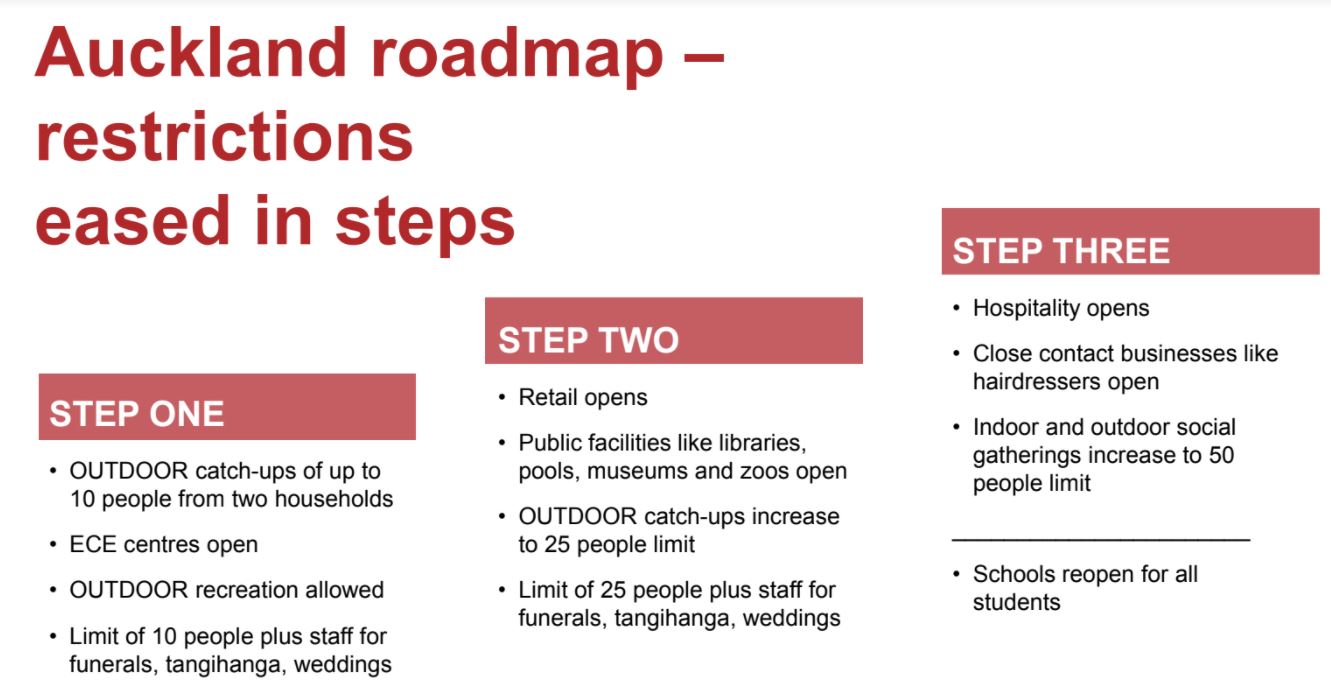 Ardern said, "At the end of these steps, we will then move to a national framework that reflects a more highly vaccinated population, allowing us the ability to deal with riskier settings such as large-scale events with the use of vaccine certificates."
More people able to attend bars and restaurants at Level 2
The rest of New Zealand will remain at Level 2, however the 100-person limit for hospitality venues will be removed. The requirement for customers to be seated and separated with physical distancing remains in place.
Hamilton City, Raglan, Te Kauwhata, Huntly and Ngāruawāhia will remain at the regular Level 3, as was outlined on Sunday, until 11:59pm on Friday. 
More support for struggling households considered
Ardern indicated the Government is considering providing households with more financial support. 
Asked by interest.co.nz whether she was considering providing more support for "vulnerable households" or "people who may have had their hours cut", Ardern said yes. 
She said she would have more to say on this "shortly... when final decisions have been made".
Ardern indicated the Government wasn't considering providing businesses with additional support beyond the Wage Subsidy and Resurgence Support Payment, which both continue to be available. 
NZ 'transitions' away from the elimination strategy
Ardern said, "Vaccines were always going to change the way we manage Covid-19 into the future, but our strategy has worked and will remain – we want to control the virus, avoid cases and hospitalisations, enjoy our freedoms, and reconnect with the world."
The plan suggests New Zealand is no longer pursuing an elimination strategy. Ardern referred to it in the past tense, saying it was the right strategy while most people were unvaccinated. She said we are now in a "transition" phase. 
She said Auckland's heavy lockdown wasn't wasted, as it gave people time to get vaccinated. 
84% of Aucklanders over the age of 12 have had one dose of the vaccine. 52% of Aucklanders are fully vaccinated. 
Here are the latest nationwide vaccine numbers from the Ministry of Health: