Detail around how NZ will reduce its emissions lacking 7 months out from the Government's Emissions Reduction Plan falling due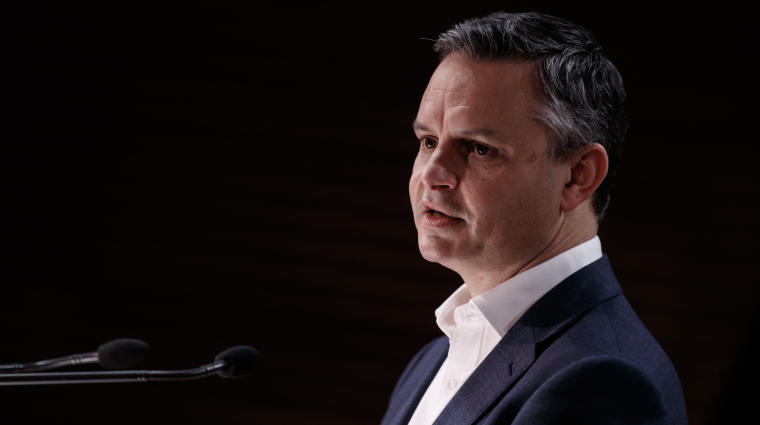 The Ministry for the Environment is seeking public feedback on what the country's cornerstone plan to reduce carbon emissions should look like.
However, the consultation document presented by the Ministry doesn't include detailed policy proposals and is more high-level than the advice it's drawing on from the Climate Change Commission. This advice was presented to the Government in June, following an extensive consultation process.
Members of the public have until November 24 to make submissions on action that needs to be taken across the board, including in the energy, transport, waste, agriculture, construction and financial services sectors.
After this consultation period, the Government will have until May 31 to design the Emissions Reduction Plan.
By law, the plan must include "sector-specific policies to reduce emissions". It also needs to "improve the ability of those sectors to adapt to the effects of climate change", and include a strategy to mitigate the impact reducing emissions will have on "employees and employers, regions, iwi and Māori".
Policy suggestions
Some of the Ministry's new suggestions, which come in addition to climate-related policies already being investigated or implemented by the Government, include:
- Introducing four transport targets:

reduce vehicle kilometres travelled (VKT) by cars and light vehicles by 20% by 2035 through providing better travel options, particularly in our largest cities
increase zero-emissions vehicles to 30% of the light fleet by 2035
reduce emissions from freight transport by 25% by 2035
reduce the emissions intensity of transport fuel by 15% by 2035.

- Integrating land use, urban development and transport planning and investments to reduce transport emissions.

- Supporting local government to accelerate widespread street/road reallocation to support public transport, active travel and placemaking.

- Reducing public transport fares.

- Enabling congestion pricing and investigate how we can use other pricing tools to reduce transport emissions.

- Setting a maximum CO2 limit for individual light ICE vehicle imports to tackle the highest emitting vehicles.

- Investigating how the tax system should be used to avoid disadvantaging clean transport options.

- Introducing a vehicle scrappage scheme to support low-income New Zealanders shift to low-emissions transport.

- Developing an energy strategy.

- Reducing fossil gas use in buildings, including capping the emissions from buildings while allowing flexibility for potential low-emissions alternatives.

-Setting a date to end the expansion of fossil gas pipeline infrastructure and eliminate fossil gas in all buildings.

- Addressing fossil fuel usage for boilers used for space and water heating in commercial buildings.

- Regulating the import or sale of high-global warming refrigerants where alternatives are available.

- Identifying opportunities to divert households' and businesses' organic.

- Determining the role of forestry in the New Zealand Emissions Trading Scheme.

- Establishing a long-term carbon sink.
The Ministry notes government policy alone isn't enough to make the necessary change, so is also calling for "proposals and commitments from the private sector".
The Emissions Reduction Plan was supposed to have been written by the end of this year under the Climate Change Response (Zero Carbon) Amendment Act 2019. However, the Government last month announced that due to Covid-19, it would tweak the law to give itself another five months to draw up the plan.
Budgets set 'in-principle'
The Government has also decided "in-principle" to adopt the emissions reduction budgets proposed by the Commission, although it'll make tweaks to account for the latest data on forestry emissions.
It's first proposed budget for 2022-25 is a little looser than the Commission's proposal, while its second two budgets for 2026-30 and 2031-35 are tougher.
Govt's proposed and Climate Change Commission's recommended budgets (Mt CO2e)
Budget period
2022-25
2026-30
2031-35
 
Govt
CCC
Govt
CCC
Govt
CCC
All gases, net (AR5)2
292
290
307
312
242
253
Annual average
73.0
72.4
61.4
62.4
48.4
50.6
The Ministry said New Zealand is on track to overshooting the first proposed budget by 7.7 million tonnes of carbon dioxide equivalent (Mt CO2e) under current policy settings.