Current alert level settings to remain in place for another two weeks in Auckland; Waikato to stay at Level 3 until at least Friday; Northland to join rest of NZ at Level 2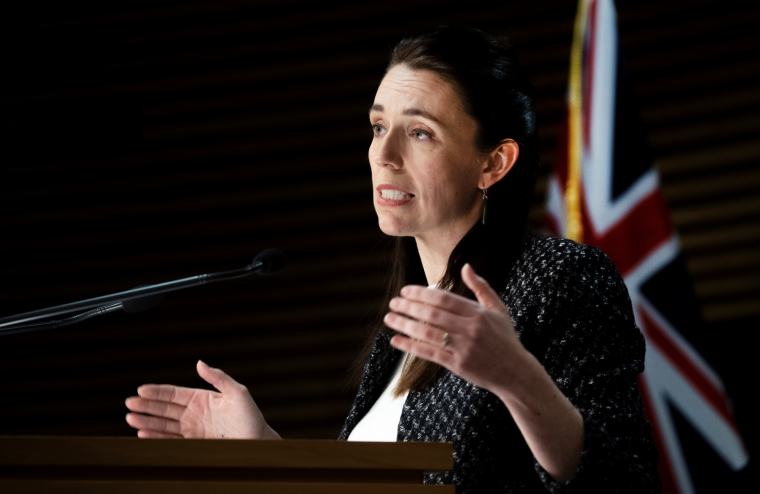 The current alert level restrictions will remain in Auckland for another two weeks. 
That is, Auckland will remain at Step 1 of Level 3. Gatherings are still limited to no more than two households, including fewer than 10 people, meeting outdoors. 
Waikato will remain at the original tighter version of Level 3. The settings will be reviewed on Friday. 
Northland will move to Level 2 at 11:59pm on Tuesday. 
The rest of New Zealand will remain at Level 2.
Prime Minister Jacinda Ardern said Finance Minister Grant Robertson is working towards providing businesses with more support. Details will be unveiled on Friday. Ardern wouldn't say whether support would be targeted at certain industries or made available to businesses that suffer revenue falls of 'x percent' due to Covid-19.  
The Government will on Friday also reveal a vaccination target and outline a detailed plan for tackling Covid-19 beyond the near-term. The plan will consider how vaccination passports can be used. Ardern didn't say when people might be able to start travelling in and out of Auckland.
Director General of Health Ashley Bloomfield expected 90% of Aucklanders to have had both doses of the vaccine in about four weeks' time. Nearly 90% of Aucklanders have had their first dose.  
Ardern recognised some epidemiologists have been calling for a "circuit breaker", or for Auckland to move to Level 4. However she said advice from the Ministry of Health, including from public health officials on the ground, was that putting Auckland in a tougher lockdown wouldn't help, given the nature of the outbreak and compliance levels.
Ardern said the additional financial support she's flagged for low-income households would be "quite targeted". She couldn't put a date on when she would detail what this support will look like. 
Ardern also reiterated the Government is looking into shortening overseas arrivals' stays in managed isolation. More of these spaces are likely to be required for Covid-19 cases.
The Ministry of Health is already working towards getting more Covid-19 cases to isolate at home, raising the question around why overseas arrivals, who are unlikely to have Covid-19, are still being made to queue up for a spot in managed isolation.
Here is the latest vaccination data from the Ministry of Health:

---
Comments are now closed.