March quarter delivers Kiwibank's slowest mortgage growth since June 2008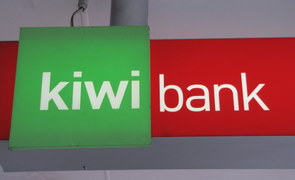 Kiwibank, which wants more capital from the Government to enable it to keep growing, wrote its lowest level of new mortgage business since the June 2008 quarter in the three months to March.
Kiwibank's latest General Disclosure Statement (GDS) shows it grew its residential mortgage book by about NZ$347.4 million in the March quarter, lifting it to NZ$9.29 billion. That's the slowest growth since the June 2008 quarter when Kiwibank wrote NZ$261.7 million worth of new mortgages.
Kiwibank's mortgage lending growth has been spectacular over the past two years, growing much faster than the big four banks, as it has competed hard for new business through offering discounted fixed mortgage rates and variable rates. Since the June 2008 quarter, Kiwibank's residential mortgage book has grown by about NZ$4.4 billion.
Sam Knowles, Kiwibank's founding CEO, who last month announced plans to leave the bank, said the state owned bank had asked the Government for something under NZ$100 million of new capital to help fund its continued growth. Knowles also said his decision to go, at an as yet unspecified date, had nothing to do with the Government's suggestion it might sell a stake in the bank if it secures a second term in government.
Meanwhile, Kiwibank's net profit for the three months to March fell 15% to NZ$12.2 million from NZ$14.3 million in the same period of last year, despite a 24% rise in total assets since March 2009 to NZ$12.07 billion.
Total operating income fell 2% to NZ$74.7 million from NZ$76.2 million while operating expenses rose 4% to NZ$54.1 million from NZ$51.9 million.
Kiwibank's net interest income dropped 12% to NZ$33.7 million from NZ$38.4 million. Other income totaled NZ$31.7 million, down 22% from NZ$40.9 million. Of the banks' NZ$98.7 million of "other income" for the nine months to March, about NZ$59 million came from fee revenue and about NZ$40 million from payment services provided to parent NZ Post.
Kiwibank's retail deposits fell NZ$7.7 million from December 31 to NZ$6.88 billion at March 31 and total assets nudged up by NZ$58.2 million in the quarter to NZ$12.07 billion.
 * This article was first published yesterday in our paid subscriber email for bank executives, regulators and other industry experts. Subscribe here or email bernard.hickey@interest.co.nz