BNZ prepares to issue covered bonds backed by mortgages (Update 1)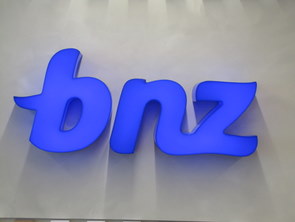 The Bank of New Zealand looks set to be first cab off the rank with a covered bond issue after the Reserve Bank gave trading banks the green light to issue the debt securities that are backed by the cashflows of mortgages written by the banks.
In last month's six month stability report the Reserve Bank revealed there were no legal impediments preventing banks from issuing covered bonds and said it was comfortable with them doing so. With banks striving to meet the Reserve Bank's new core funding ratio, under which they need to source 65% of their funding from retail deposits and bonds of more than one year's duration, the banks are eyeing covered bonds as a new form of funding to bolster their balance sheets. Reserve Bank rules would allow banks to issue up to NZ$16 billion NZ$19 billion worth of covered bonds or 5% of total New Zealand bank funding assets. (Corrects after Reserve Bank corrected its guidance).
"We've got our programme documentation in place and are commencing a round of meetings with institutional investors," BNZ's director of capital markets, Mike Faville told interest.co.nz.
Although BNZ wasn't actually launching a transaction yet, it expects press releases from ratings agencies Fitch and Moody's to be released tomorrow featuring AAA ratings. BNZ has yet to indicate how much it plans to raise in the deal.
A covered bond is a senior debt instrument secured by an actively managed pool of assets. The assets used to secure such bonds overseas include mortgages, public sector loans and even ship loans. The Reserve Bank expects covered bonds issued in New Zealand to be secured over mortgage loans. Covered bonds, typically issued for terms of between five and ten years, are most popular in Europe, where €4 billion to €5 billion worth have been issued weekly in recent months.
However, they're banned by Australia's banking Act. This is largely because covered bond investors' have a priority claim on the mortgages that the bonds are secured by, effectively ring fencing security on the bank's balance sheet. That means in the event of a default by the bank issuer, depositors' claims are diluted.
Covered bonds are generally issued at 50-60% of whatever the standard senior bond spread is. For example, if a bank issues five-year senior AA rated bonds at 100 basis points over the swap rate, it should be able to issue AAA covered bonds at 50-60 basis points over that swap rate.
Not before next Thursday
Faville said the first issue in a BNZ covered bond programme was unlikely to be launched before the Reserve Bank's Monetary Policy Statement next Thursday.
"This is a new product in the market, it's a new class of asset. It will take investors time to digest the detail of the programme documentation and we want to do that in an orderly fashion."
See an interactive chart below of swap rates.