Despite flat lending, ANZ doesn't plan to follow BNZ in easing lending criteria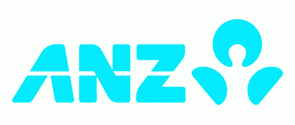 ANZ New Zealand, the country's biggest bank, has no plans to loosen lending criteria as rival BNZ has done despite little growth in lending during the June quarter.
ANZ'sGeneral Disclosure Statement (GDS) for the nine months to June shows the group's gross loans and advances stood at NZ$96.992 billion at June 30, up just NZ$16 million from NZ$96.976 billion at March 31.
The most recent Reserve Bank industry wide figures show agricultural lending up 2.7% in the year to June to NZ$47.3 billion, business lending down 7.4% to NZ$72.8 billion and total household lending up 2.5% to NZ$180.9 billion.
ANZ chief executive Jenny Fagg told interest.co.nz lending had been stable, flat and patchy.
"Overall our sense is our customers are still being sensible and where they can deleveraging," said Fagg. "And that's really at the household level and corporate level."
Tony Marlow, BNZ's head of retail banking for small business, told interest.co.nz last week his bank had eased how it used customers' financials to "evidence how they can meet their commitments to us." In the wake of this it was now approving more than 65% of lending applications from small businesses having been turning down 65% just a few months ago. Consequently BNZ says it has lifted its share of the small business lending market to 17% from 15% last October.
Fagg said although there were always "small tweaks" to lending criteria, ANZ hadn't made, and wasn't looking to make, any fundamental changes to lending criteria.
"We do lend in all segments as long as they're sensible, quality credits," said Fagg. "We're not expecting sea changes there."
ANZ, which operates the ANZ and National banks, expects systems - or industry wide - lending growth of 2.1% this year and 3.4% in 2011. Fagg said ANZ was tracking around these levels.
Profit up
Meanwhile, the GDS shows ANZ's unaudited profit after tax rose to NZ$234 million for the three months to June, a jump of 318% from NZ$56 million in the same period last year, as provisions for credit impairments fell 66% to NZ$83 million from NZ$244 million.
The group's term deposits fell NZ$345 million to NZ$33.049 billion in the June quarter, with total deposits down NZ$1.69 billion to NZ$61.5 billion.
Nonetheless, Fagg said ANZ was sitting "very comfortably" in regards to the core funding ratio (CFR). Introduced on April 1 by the Reserve Bank, the CFR means banks must source at least 65% of their funding from retail deposits and bonds with durations of at least one year. The central bank wants to increase the CFR to 75% by mid-2012 to offset New Zealand banks' reliance on international wholesale, or 'hot' money, markets before the Global Financial Crisis.
Fagg said ANZ was currently above 75%.
ANZ chief financial officer Nick Freeman said the bank would 'set itself up" for a covered bonds programme and Fagg said she "suspected" the group would go ahead and issue covered bonds. However, there was no timeframe for this.
Meanwhile, the GDS shows ANZ's mortgage book rose by NZ$104 million to NZ$53.57 billion in the June quarter.
* This article was first published in our email for paid subscribers earlier today. See here for more details and to subscribe.