Westpac economists say tougher banking regulations to hit customers in the pocket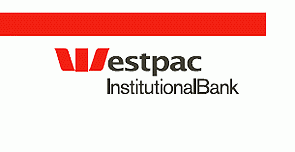 The ultimate impact of the Global Financial Crisis (GFC) and new banking regulations is likely to be higher interest rates for bank customers, Westpac economists say, with New Zealand banks up against it in trying to reduce their reliance on wholesale funding.
In a report entitled Raising interest, Responsiveness of retail bank deposits to interest rates, Westpac economists Brendan O'Donovan and Dominick Stephens discuss funding issues faced by banks against a backdrop of new regulations forcing them to seek more retail funding.
O'Donovan and Stephens say if banks can't easily raise additional retail funds, and they find it expensive relative to the Official Cash Rate (OCR) to raise wholesale funds, they have little choice other than to "pay up" for their funding.
"The higher cost of funds will be passed on to borrowers, and the ultimate impact of the GFC and the new banking regulations will be higher interest rates, with little in the way of a change in the retail/wholesale mix of bank funding."
The economists note that New Zealand banks source about 45% of their funding from retail deposits such as term deposits and transactional accounts. The rest comes from wholesale markets, with about two-thirds of this from overseas.
The cost of securing offshore wholesale money has risen significantly since the GFC. For example, ANZ chief financial officer Nick Freeman recently told interest.co.nz his bank's wholesale funding costs were driven up by between 100 and 125 basis points by the GFC. This year's Greek debt crisis had pushed them another 50 basis points higher.
Along side this, the banks must now meet the Reserve Bank's core funding ratio (CFR). Introduced on April 1, the CFR means banks must source at least 65% of their funding from retail deposits and bonds with durations of at least one year. The central bank wants to increase the CFR to 75% by mid-2012 to offset New Zealand banks' reliance on international wholesale, or 'hot' money, markets.
The banks are also facing new, global banking regulations from the Basel Committee on Banking Supervision. Moody's Investors Service suggests the requirements in these for increased stable funding and liquid asset holdings will see structural changes to the New Zealand banking system and lower profits for the banks.
Meanwhile, the Westpac economists note the banks are competing more fiercely for retail deposits, driving up the interest rate paid on term deposits. See all bank term deposit rates here.
"The average six-month term deposit rate used to track the OCR quite closely, but over the past year banks have been paying 200 basis points over the OCR for six month term deposits," O'Donovan and Stephens say.
"Despite this, there has so far been only a small increase in retail funds deposited."
They say retail deposits are fairly unresponsive to higher interest rates and a "vast" improvement in financial conditions has contributed to slow deposit growth over the past 18 months with investors becoming more risk tolerant. 
O'Donovan and Stephens estimate that for every 100 basis points increase in term deposit interest rates, there is 4.5% extra growth in funds on term deposit across the banking system. However, there's also a 2.7% decline in funds deposited in on-call accounts.
They also estimate the net effect of higher interest rates on total domestic deposits with banks. They found that a 100 basis points lift in interest rates leads to a 2% increase in total deposit growth.
"On this basis we concluded that the 200 basis points extra interest being paid on term deposits has garnered banks only 4% more retail funding than would otherwise have been deposited," said O'Donovan and Stephens.