ANZ profit recovers as credit impairments fall, personal & business customers deleveraging
ANZ New Zealand, owner of the ANZ and National banks, says its underlying annual profit rose 40% as provisions for credit impairments fell 48%.
ANZ said underlying profit, reflecting the net impact of one-off items, for the year to September rose to NZ$882 million from NZ$628 million last year. The rise came as provisions for credit impairment fell to NZ$461 million from NZ$889 million.
The bank said its second-half credit provision charge fell 60% to NZ$131 million from NZ$330 million in the first-half.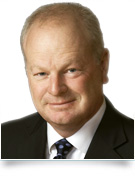 New CEO David Hisco said an improving economic environment had led to the dramatic fall in provisions, although the recovery wasn't yet consistent in all sectors.
"Customers have also remained cautious about taking on debt," said Hisco. "Lending and deposit growth were flat with both personal and business customers continuing to deleverage."
The bank said improvement in New Zealand credit quality was most evident in the retail and Institutional sectors, with "some uncertainty" remaining around the rural and commercial sectors.
The group's net profit surged to NZ$867 million from NZ$194 million last year, which was hit by the structured finance transaction dispute with the Inland Revenue Department (IRD).
During the September 2009 year ANZ recognised a provision of NZ$240 million to cover the tax dispute. ANZ, along with ASB, BNZ and Westpac, then settled with IRD last December agreeing to pay 80% of the core tax in dispute, plus interest. It was therefore able to reverse the unused portion of its provision resulting in a tax credit of NZ$38 million for the September 2010 year.
Hisco, who isn't giving media interviews today, said after getting a "good feel" for New Zealand over the past six weeks, he was "relatively upbeat" abut the outlook. A former CEO of ANZ's finance company UDC, Hisco recently returned from Australia to replace Jenny Fagg. Previously Hisco was ANZ's group commercial managing director for Australia based in Melbourne.
After taking the New Zealand reins, he has remained a member of ANZ's management board and global head of commercial banking.
The group's net interest income rose 4% although operating income slipped 1% and operating expenses rose 5%.
Australian parent ANZ Group, said lending in New Zealand fell 1% and margins rose 13 basis points in the second-half, or 9 basis points year-on-year.
There had been a shift in the structure of the mortgage book with more customers moving to variable rate mortgages.
"Fixed rate loans now comprise 63% of the book versus 88% in 2008," ANZ said.
It said the removal or reduction of 29 fees across the ANZ and National retail banks saved customers about NZ$45 million from December 2009.
ANZ Group reported a 33% rise in underlying profit to A$5 billion with statutory profit up 53% to A$4.5 billion.
(Updated with Hisco's picture, detail on him and background on IRD dispute).