ANZ's Cameron Bagrie says businesses have 'lazy balance sheets,' picks steady growth in business credit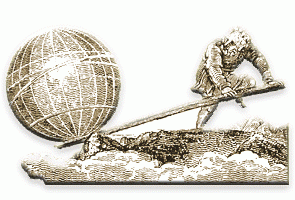 By Gareth Vaughan
ANZ New Zealand chief economist Cameron Bagrie says businesses have deleveraged too much and now have lazy balance sheets.
Bagrie told interest.co.nz he was expecting a 5.9% rise in systems-wide business credit, including rural lending, in the year to September 2011. That comes after ANZ says business credit fell 3.3% in the year to September 2010. And it also comes as the latest Reserve Bank data shows business credit down a whopping NZ$894 million in September at NZ$70.8 billion from NZ$71.7 billion in August.
The Reserve Bank data, however, shows agricultural credit up NZ$251 million to NZ$48.3 billion in September from NZ$48.01 billion in August.
Bagrie said the business sector had deleveraged very quickly and very aggressively over the past 18 months.
"So their balance sheets at the moment look in remarkable order," said Bagrie.
"Personally I think businesses might have over reacted and they've deleveraged too much, such that they've now actually got lazy balance sheets."
ANZ's forecast for systems wide New Zealand business lending growth is in stark contrast to one released earlier this week from BNZ's parent National Australia Bank (NAB). It predicted a 2011 contraction of 1.9%.
Bagrie said ANZ wasn't expecting business sector credit growth to "rip away." There would still be deleveraging but there were signs of a pick up emerging.
"There are those (industries) that are looking a little bit better. We're starting to see seafood, forestry, those sort of sectors (pick up). You don't have an awful lot of players left in non-bank financials so there's a lot more opportunities (for banks) coming strategically in that sector."
'Trigger could be pulled in six months'
He said activity was probably six months away from really beginning to move.
"Most boards and most CEOs I talk to, and I talk to a lot, are really waiting to see sustained evidence that this (economic) upturn improvement is going to be sustained," said Bagrie.
"Because what we've seen over the past 12 months, we've seen growth, but it just hasn't been of sufficient critical mass to get firms really prepared to get out there and spend a few dollars."
"We need to see this recovery actually broaden. I think it is going to broaden in 2011 . But I think we need to see another six months before they start to pull the trigger in relation to investing and replacement capacity and that sort of stuff."
He said a decent chunk of the credit growth should come from earnings in export centric businesses rather than those centered around the domestic economy. He expected the rural sector to lag, however, behind the overall 5.9% growth with non-rural business credit growth higher than 5.9%.
Business sector lending growth would demonstrate part of a wider rebalancing of the New Zealand economy.
"The Minister of Finance (Bill English), the Reserve Bank talk about an earnings centric economic model. I refer to it simply as getting the horse back in front of the cart. We've got to make a buck before we can spend a buck."
In contrast to the solid business credit growth forecast, Bagrie expects household credit growth to be below the rate of Gross Domestic Product, which ANZ predicts will reach 3.9% next year.
ANZ sees systems credit growth of 0.3% this year, including all sectors - housing, business and consumer - rising to 4.5% next year and 5.7% in 2012.
NAB sees 0.5% in New Zealand this year, 0.4% next year and 3.5% in 2012.
* This article was first published in our email for paid subscribers earlier today.See here for more details and to subscribe.