Opposition MPs attack Westpac CEO George Frazis' NZ$5 million pay package in first reading of Westpac bill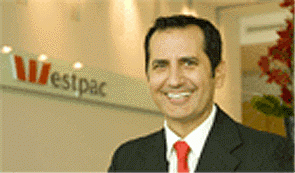 By Alex Tarrant
Opposition MPs have used the first reading of the Westpac New Zealand Bill in Parliament to attack the NZ$5 million pay packet of the bank's CEO George Frazis which drew criticism last month.
The Westpac New Zealand Bill was introduced for the transfer of billions of dollars in loans and deposits from Westpac's Australian parent to its New Zealand subsidiary to bring it in line with Reserve Bank requirements that significant banks be incorporated in New Zealand. For more on this see Gareth Vaughn's June 14 story here.
The Bill received support of all Parliamentary parties for it to be presented to the Finance and Expenditure Select Committee, with indications it would receive the most select committee scrutiny from the Green Party. The select committee is due to report back to Parliament on the Bill in April 2011.
However, the Bill acted as a magnet for opposition criticism of Frazis' pay.
"The CEO of Westpac is given five million dollars a year out of the pockets of Westpac customers, who ultimately have to pay that five million dollars a year," Greens co-leader Russel Norman said.
"I think it is grossly inequitable that we have someone in New Zealand who is paid five million dollars a year and I think Westpac should look at itself and [say] 'is that the kind of society we really want to live in?,'" Norman added.
Labour MP Brendon Burns said it was unacceptable in what were still the toughest economic times in a generation to see a chief executive's pay package, for any institution, to be worth more than 100 times the income of some of the staff he was representing.
There was an "extraordinary disparity" between what ordinary workers were receiving and what some believed was "a very, very high salary package" for Frazis, Burns said.
"When we consider that the average Westpac customer [and] support worker is earning about NZ$45,000 –and that's [a] one hundred and twenty fourth of the package that the Westpac chief executive is receiving - there is a huge, huge disparity," he said.
"It brings to mind around the world that there are questions starting to be asked about these issues of pay equity. In Britain the Tory government – the new David Cameron-led government – has in fact established a review of pay equity led by none other than a fellow called Will Hutton, who is a staunch Labour supporter, well known commentator and journalist.
"That review is going through some of the issues which have seen these kind of extortionate salary levels paid to senior public figures, and the disparity between those and ordinary people, earning ordinary incomes," he said.
The review was getting very wide support from some surprising figures, Burns said.
"One of them being Michael Portillo, the former Thatcherite cabinet minister, who has acknowledged that when they set in place some of the market reforms under the Thatcher administration, there was an expectation that the private sector would show some restraint - that the gap between those on the top and those on the bottom and those in the middle would not grow and grow and grow, he said.
"Unfortunately that's what we saw in Britain, that's what we're seeing in New Zealand today."
National MP David Bennett said it was unfortunate that members of the Opposition used the bill as an attempt to talk about management policies within Westpac, "rather than actually looking at the Bill which has nothing to do with chief executive's employment".
"It's an attempt to go after the chief executive rather than actually to promote a bill which would promote a company actually been invaluable in us getting through the recession," Bennett said.