Wellington City Council bond offer raises NZ$25 million from institutional investors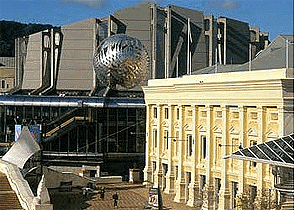 Wellington City Council has raised NZ$25 million through an issue of floating rate bonds to institutional investors.
The council plans to use the money raised for "general corporate purposes." Issued this week, the bonds have a term of just over five years, maturing on May 16, 2016. They'll pay interest at a margin of 1% per annum over the three month bank bill rate, which was at about 2.86% today. The first interest payment is due on May 16.
The offer was open to minimum subscriptions of NZ$500,000 with multiples of NZ$100,000 thereafter. The bonds are likely to be attractive to institutional investors as a replacement for cash.
The bonds have an AA+ rating from Standard & Poor's. The offer lead manager was ANZ.
The issue is one of few domestic bond offers so far this year with several local corporates said to be eyeing the US private placement market enticed by cheap lending rates and the long durations of the loans.