Labour leader Goff says tax policies to pay for spending plans will be released in next few weeks, but won't give details, or rule anything in -- or out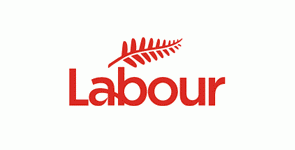 The Labour Party will be announcing tax policies in the next "couple of weeks" to indicate how it will find revenue to pay for spending plans, leader Phil Goff says. But Goff this morning would not go further into any details, refusing to rule any tax changes, or new taxes, in or out.
Speculation has centred around Labour announcing a form of capital gains tax or a land tax, while a comprehensive financial transactions tax is much less likely. What is known is that Labour is looking to reintroduce a higher top personal income tax rate for incomes "well into six figures". It has also signalled it would introduce a tax-free threshold for the first NZ$5,000 of a person's income, which is expected to cost NZ$1.3 billion a year.
Labour is also looking at 'ring fencing' - not allowing rental property investors to claim losses against other forms of income in order to reduce their tax bills.
The government-appointed tax working group in 2009 signalled a comprehensive capital gains tax could raise up to NZ$9 billion a year, while one excluding the family home - a policy endorsed by likely Labour coalition partner the Greens - could raise NZ$4.5 billion a year.
"You can't ask me anything at all about the policy until I'm ready to announce it," Goff told journalists in Parliament this morning.
Policies would be in the area of taxation.
"We'll be looking at, as we've foreshadowed, indicating how we will be paying for the policies that we're introducing, and any changes in the broad taxation area," Goff said.
"I'm going to leave all comment about the announcement until I make the announcement," he said.
Asked whether he would rule out a financial transactions tax, Goff replied:
"I'm not ruling anything in or out at this stage, you'll just have to wait for the announcement when we've completed the policy process."
He said the same when asked about a capital gains tax.
The retirement age would not be addressed at all in the package. The current Labour policy was to keep the Super age at 65.
'Bold change in NZ tax scene'
In further comments to media this afternoon, Goff said the tax plan would be a "bold" change to what was taxed in New Zealand. The changes Labour was considering would look toward the long-term. Goff confirmed an announcement would be made next Thursday (July 14).
"It won't just be looking at November 26," he said in reference to the upcoming election.
The changes would focus on reorienting the economy to benefit the productive sector more, although Goff would not say whether that meant providing incentives to try and get capital to flow from 'unproductive' parts of the economy to the manufacturing sector.
'Too complicated and values will fall'
Prime Minister John Key tried to pour cold water on speculation of Labour announcing a form of capital gains tax, saying that form of taxation was "hideously complicated". Key also attacked the idea of a land tax.
"The advice we had was it would make land prices substantially reduce," he said.
Pros and cons
In 2009, Economist and Tax Working Group member Arthur Grimes outlined the pros and cons of a land tax (see here), saying a simple 0.5% tax on the unimproved value of land (valued at NZ$460 billion in 2006) could raise NZ$2 billion a year after adjusting for value falls. A simple 0.5% land tax could lead to up to 15% falls in land values, with house prices perhaps falling by 4-8%.
Those most affected by a land tax would be retirees, young homeowners with little equity and low incomes, and owners of large land holdings if a simple land tax were applied.
However thresholds could be introduced to ensure farmers and owners of large tracts of land were not caught by the tax.
In a presentation to media at the Tax Working Group conference in 2009, Grimes said research showed families with a number of children tended not to own high value homes, with Maori and Pacific Island families generally not likely to be hit much either.
See his 2009 presentation slides here
Your view? What should Labour announce?
(Updades with further comments from Goff, background on land tax)