Senior lenders, including 2 controlled by British govt, in driver's seat as TPG tries to force Ironbridge out of TV3's parent MediaWorks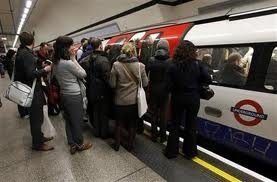 By Gareth Vaughan
The move by giant private equity firm TPG to snap up 17% of the senior debt in TV3's parent MediaWorks, and signal its intentions to try and force out major shareholder Ironbridge Capital, leaves six other lenders as key players in determining the media company's future.
TPG, formerly known as Texas Pacific Group, bought senior debt with a face value of NZ$70 million from ASB's parent Commonwealth Bank of Australia (CBA), allegedly for about 60 cents in the dollar, just before Christmas. This comes after TPG led a move on Australia's Alinta Energy that culminated in its shareholders handing control over to lenders and retrieving just A10 cents in the dollar after a near three-year battle. TPG appears to have similar long-term ambitions for MediaWorks.
At last count there were six banks holding the rest of MediaWorks' NZ$387.7 million of senior debt, which based on the price TPG paid is probably now only worth about NZ$232.6 million, making them key players. That's because there's another NZ$96.8 million of subordinated debt, a NZ$24.3 million payment in kind debt facility and a NZ$43 million broadcasting licence renewal loan from the government, leaving total debt at NZ$552.1 million, suggesting there's likely to be little, if any, equity left for Ironbridge given a weak advertising market - which the group depends on for its revenue - and a backdrop of asset values well down from where they were when Ironbridge acquired MediaWorks in 2007.
Australian private equity firm Ironbridge bought MediaWorks in a leveraged buyout worth about NZ$790 million back in 2007. Aside from TV3, MediaWorks also owns TV4 and a stable of radio stations including Radio Live, The Rock and More FM. Ironbridge's New Zealand operational partner Kerry McIntosh told interest.co.nz last September MediaWorks was trading as expected in a challenging environment.
Familiar names & British taxpayer exposure
The other senior debt holders include some familiar local names and some exposure for the British taxpayer. They are lead banker BNZ, Westpac, Lloyds Banking Group, the Royal Bank of Scotland, Rabobank and JP Morgan.
Based on the NZ$415 million size of the original senior loan in 2007 and CBA's NZ$70 million slice sold compared with its initial NZ$72.5 million, each of BNZ, Westpac and Rabobank are sitting on senior debt with a face value of about NZ$65 million. Royal Bank of Scotland has about NZ$39 million. JP Morgan bought senior debt with a face value of between NZ$30 million and NZ$35 million from Allied Irish Banks in September, and is believed to have paid about 63c in the dollar.
That leaves the balance of the senior debt with Lloyds, which inherited the loans through its British government brokered takeover of Halifax Bank of Scotland. The British government bought a controlling stake in Lloyds in March 2009 for £17.5 billion . Royal Bank of Scotland, meanwhile, is 83% owned by the British government meaning the British taxpayer is effectively the biggest holder of MediaWorks' debt.
Both Lloyds and Royal Bank of Scotland are also holders, alongside Ironbridge, of MediaWorks' subordinated debt with a face value of NZ$96.8 million. There's also the NZ$24.3 million payment in kind facility held by Goldman Sachs. Last year's annual report also includes the controversial NZ$43 million "deferred spectrum payment", or loan, with the government for the renewal of radio licences for the 20 years to 2031.
Goldman Sachs, BNZ, the Royal Bank of Scotland Plc, RBS (New Zealand) Ltd, Uberior Investments which is the private equity arm of Halifax Bank of Scotland, are all listed as minority shareholders in MediaWorks' parent company GR Media Holdings.
MediaWorks is yet to release its annual financial statements for the year to August 2011, which may feature a capital restructure.
This article was first published in our email for paid subscribers this morning. See here for more details and to subscribe.