Heartland NZ's biggest shareholder wants the bank wannabe to achieve 'explosive returns' over 20 years like Wells Fargo and Westpac did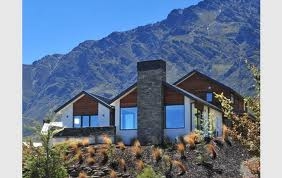 By Gareth Vaughan
With George Kerr and his American partner having secured just over 52% of Pyne Gould Corporation (PGC), Kerr is now effectively the biggest shareholder in would-be bank Heartland New Zealand with a near 13.3% stake. But playing down his potential influence, Kerr says if Heartland achieves its ambition of becoming a bank, even if he wanted to, he couldn't control it.
"You cannot control banks," Kerr told interest.co.nz in an emailed response to questions about him again becoming Heartland's biggest shareholder and his intentions towards the building society that wants to become a bank.
"Banks, more than any other business have multiple stakeholders - depositors, borrowers, government, regulators and shareholders," Kerr added.
"That's why I like an unregulated hedge fund like Torchlight (the PGC unit he chairs) to run - less people to answer to!"
The latest substantial shareholder notice filed by the vehicle controlled by Kerr and Los Angeles-based "value-focused investor" Baker Street Capital Management shows their 37 cents per share tilt at PGC has secured 52.21%. The offer is due to close on January 31. But Kerr has indicated the bidders may choose to waive their 90% minimum acceptance condition and opt to extend the offer for another 60 days. At 37c, the offer is well below Grant Samuel's 49c to 57c per share independent valuation of PGC.
Ironically, the Kerr-led PGC takeover gives him control of the dud Marac Finance property development loans that he helped rescue PGC from through a mammoth capital raising in 2009.
The normally media shy Kerr, through Pyne Holdings Ltd, was already Heartland's second biggest shareholder with a 7.2% stake. Adding on the 6% stake held by fourth biggest shareholder PGC, pushes the holding up to 13.26%. Kerr holds 80% of PGC bidder Australasian Private Equity Partners Fund No 1 LP, with the other 20% held by Baker Street. The two started their bid for 100% of PGC's shares with their existing combined 32.98% stake, plus the agreement of the Accident Compensation Corporation (ACC) to sell its 4.53% into the offer meaning the bid, although it has secured control of PGC, has attracted just another 14.7% of the group's shares thus far.
'Follow Wells Fargo & Westpac's explosive returns'
Kerr said the key to success for Heartland was simple.
"The right strategy and the right resources - both capital and people."
"Heartland has the right strategy," he added. "It has the right capital base at 15% capital adequacy (and) most of all it has the right people."
"They key question is can Heartland repeat the 20 year explosive returns from the likes of Wells Fargo from 1972 and Westpac from 1992," Kerr said.
"Messers Greenslade, Kam, Flood and friends have created a great platform to achieve this. If only they would occasionally listen to me and buy back stock below NTA (net tangible asset value) with profits they would be faultless!"
Kerr was referring to Heartland's chief executive Jeff Greenslade, chief financial officer Sean Kam, and retail and consumer head Chris Flood.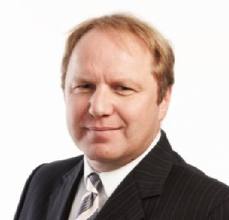 The San Francisco-based Wells Fargo is now the biggest US bank by market value and this month posted record fourth quarter profit of US$4.11 billion, or US73 cents a share, and record annual profit of US$15.87 billion, or US$2.82 a share. Warren Buffett's Berkshire Hathaway is Wells Fargo's biggest shareholder with a stake of about 6.9%.
Wells Fargo had total loans of US$769.6 billion at December 31 and total assets of US$1.3 trillion. See more on Wells Fargo here from Bloomberg.
According to a report issued by Commonwealth Bank of Australia unit CommSec last October, Westpac Banking Corporation, parent of Westpac NZ, has delivered total shareholder returns over 20 years of 1083.8%, for a 54.2% return per annum.
In terms of his own investments Kerr said Heartland was a portfolio holding, meaning he doesn't control it.
"Like any portfolio investment I buy and sell from time to time and people should not read much into that or expect me to comment. When holdings are above 5% certain filing rules need to be followed. That's why it is usually better to be under 5%."
Property moves afoot
The PGC tilt came with Kerr already a PGC director and 13.2% shareholder. The wealthy Kerr has a reputation for chasing distressed, or "counter cyclical", assets. He chairs PGC's Torchlight Investment Group which in 2010 arranged a NZ$100 million loan for the dying South Canterbury Finance (SCF). Torchlight took a prior charge on up to NZ$151 million or 7.2% of SCF's assets under the company's Trust Deed, meaning it had to be repaid before debenture holders, initially through a Crown loan to SCF receiver McGrathNicol.
More recently Kerr and Torchlight have stepped up their involvement in troubled central Otago residential property developments with Torchlight offering to recapitalise Australian-listed property company RCL Group, which owns chunks of the Jack's Point and Henley Downs developments. See more from RCL Group here and from the Sunday Star-Times here. Torchlight itself has bought up about 202 hectares in Queenstown and Wanaka, including 63 hectares of vacant residential land in Jacks Point near Queenstown and 139 hectares at Wanaka's Henley Downs.
Jack's Point and Henly Downs have both featured the involvement of Darby Partners, the property development firm run by Kerr's Queenstown neighbour John Darby. Mark Hotchin and Eric Watson's Hanover Finance was owed NZ$44.9 million by Jack's Point developers at the time of Hanover's debt-for-equity swap with Allied Farmers, Hanover's third biggest gross loan exposure after fellow Queenstown property developments Five Mile and Kawerau Falls.
Heartland NZ seeking RBNZ tick of approval
Meanwhile Heartland, a building society created through the merger of PGC subsidiary Marac, CBS Canterbury and the Southern Cross Building Society a year ago, is striving to secure bank registration from the Reserve Bank. Heartland, with about NZ$1.6 billion of retail investor funding, was the last company of significant scale to carry a Crown retail deposit guarantee via the extended Crown retail deposit guarantee scheme, which ended on December 31.
Heartland is listed on the sharemarket and has the aim of becoming a New Zealand controlled bank that doubles its NZ$2.2 billion asset base within five years by growing lending to families, small and medium sized businesses and farmers, through lending the latter working and seasonal capital. Greenslade says he believes New Zealand is going through a process of shifting its credit emphasis away from property to the productive sector.
Interest.co.nz approached Greenslade for comment on Kerr's position as Heartland's biggest shareholder. However, Greenslade said it was inappropriate to comment with the Kerr-Baker Street takeover offer for PGC still open. Greenslade said last August dialogue was underway with the Reserve Bank over Heartland's ambition to become a registered bank.
Well connected including at the Macquarie group, Kerr is the great-great-grandson of F H Pyne, who started one of PGC's founding businesses Pyne & Co in 1887. Kerr splits his time between Queenstown and Sydney. He has a background in funds management including stints with New Zealand Funds Management, Sterling Grace Portfolio Management, Spicers and briefly as chairman of Brook Asset Management.
Capital raising life line
Kerr played a key role in PGC's October 2009 capital raising. This raised NZ$237 million in a pro rata, six-for-one renounceable rights offer, which represented over 200% of PGC's market capitalisation at the time. It also secured NZ$30 million through a placement of shares to institutional investors and "habitual" investors including Kerr.
The capital raising dug PGC out of a hole caused by Marac's property lending woes that saw PGC post a NZ$54.4 million June 2009 year loss after tax following a NZ$59.5 million write-down on Marac's property development loans.
Ahead of the merger that created Heartland NZ, PGC agreed to a request from CBS Canterbury and Southern Cross Building Society to shunt management of nearly NZ$150 million worth of Marac property loans to another PGC subsidiary - Real Estate Credit Ltd. That followed the 2009 transfer of NZ$175 million worth of non-performing property loans from Marac to Real Estate Credit, providing a "pipeline for potential deal flow for Torchlight."
'Not our cup of tea'
Kerr's PGC bid was initially conditional on there not being a credit rating downgrade to any of the big four Australian banks or Heartland. Greenslade told interest.co.nz last October the reason a potential Heartland downgrade was given as a condition in the PGC takeover offer might've been because of PGC's 6% Heartland stake. Heartland hadn't loaned Kerr any money as lending to Kerr's takeover vehicle was "not our cup of tea," Greenslade said then.
Although the Australian banks - and their New Zealand subsidiaries - were downgraded by Standard & Poor's to AA- from AA in December, Kerr has waived this offer condition breach.
Heartland's other big shareholders are Impact Capital Management, a New Zealand private equity fund headed by Greg Tomlinson, founder of the Qualcare retirement village group, with just under 7.8%, the ACC with 7% and PGC Wrightson with 3.4%. Impact Capital replaced Kerr's Pyne Holdings as Heartland's biggest shareholder late last August - until he got control of PGC this month - after helping underwrite a NZ$57.3 million capital raising that went towards the acquisition of rural lender PGG Wrightson Finance.
Heartland has a BBB- credit rating from Standard & Poor's with a stable outlook. That is S&P's lowest investment grade rating with an investment grade rating viewed as a key starting point from which to seek bank registration.
Aside from Torchlight, PGC consists of wealth manager and trustee Perpetual Group and the property business.
This article was first published in our email for paid subscribers this morning. See here for more details and to subscribe.